Shawnigan Lake 1st Annual "Wake the Lake" - Vancouver Island
---
Hey,
Just posting this up in case there are some TSX's nearby that want to check this out. Shawnigan Lake, BC's Wake the Lake Show & Shine event. Short notice, but continues on for the next 3 Saturdays!
All you can eat BBQ, huge speakers for music, isolated private property sanctioned for event, so the only pork is in the food
https://www.facebook.com/events/270158709826237/
$25: Vehicle Registration, Vote ballot, All You Can BBQ,
$15: Vote ballot, All You Can Eat BBQ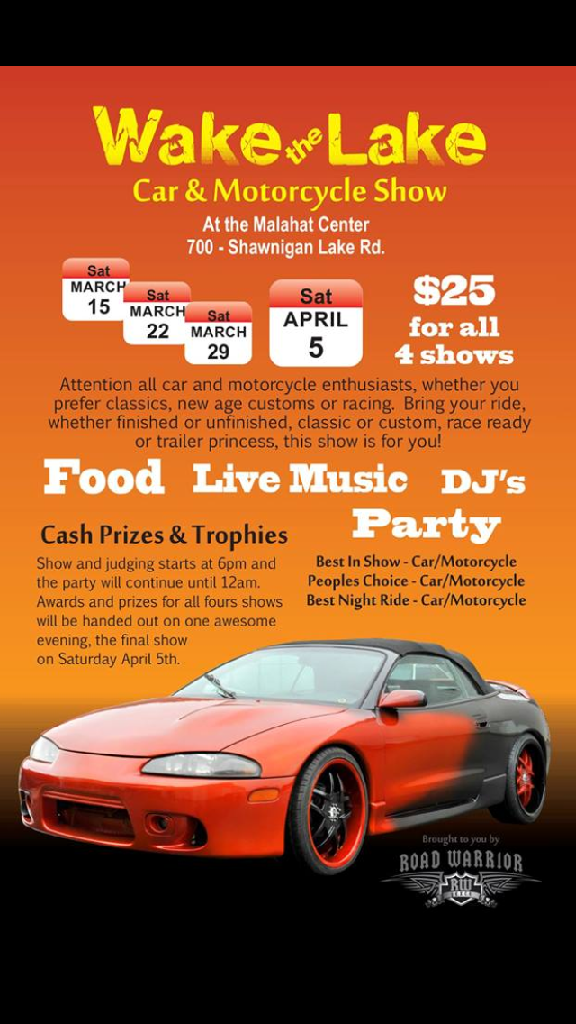 ---
|Adler|Apexi|Aspec|Axis|Comptech|Corsport|Cusco|De vSport|EGR|Exedy|FastLinePerformance|J'sRacing|Han kook|Hondata|HIC|HybridRacing|Ichiba|Ingalls|Injen |Infinity|LOWPROaero|Neuspeed|NTK|Optima|Progress| Rockford|Skunk2|StrutKing|Tein|
>aragrev7's Build Thread<
FS: 06 MT Hondata Reflash!
---
Last edited by Aragrev7; 03-21-2014 at

03:05 PM

.