Discussion Starter
·
#1
·
UPDATED: 4/18/2012
Well folks... I took delivery of my 2012 Acura TSX today. I went ahead and had them NOT perform any detailing on the vehicle, even though it was already sitting on the showroom floor with some slight marring.
I just had them do a spoiler install and vacuum out the interior.
Anyways, clear bra-ing will not happen till next week, so I had a 2 hour drive back home. What did I do in the meantime? BLUE PAINTERS TAPE!!! Yes, it looked goofy, but hey, I'm not risking any permanent chip. Buddy and I spent about an hour using up a whole roll of tape. But hey it worked
Never drive home a new car without clear bra or painters tape! hehe...
FYI, am loving this car. Drive home was fantastic. Smooth. It feels so good to be back in an Acura again. I will be enjoying my new DD. For my first mods, I will be getting tint along with the clear bra, and also am looking into hood struts. Anyone know of a good brand?

At Dealership prior to taping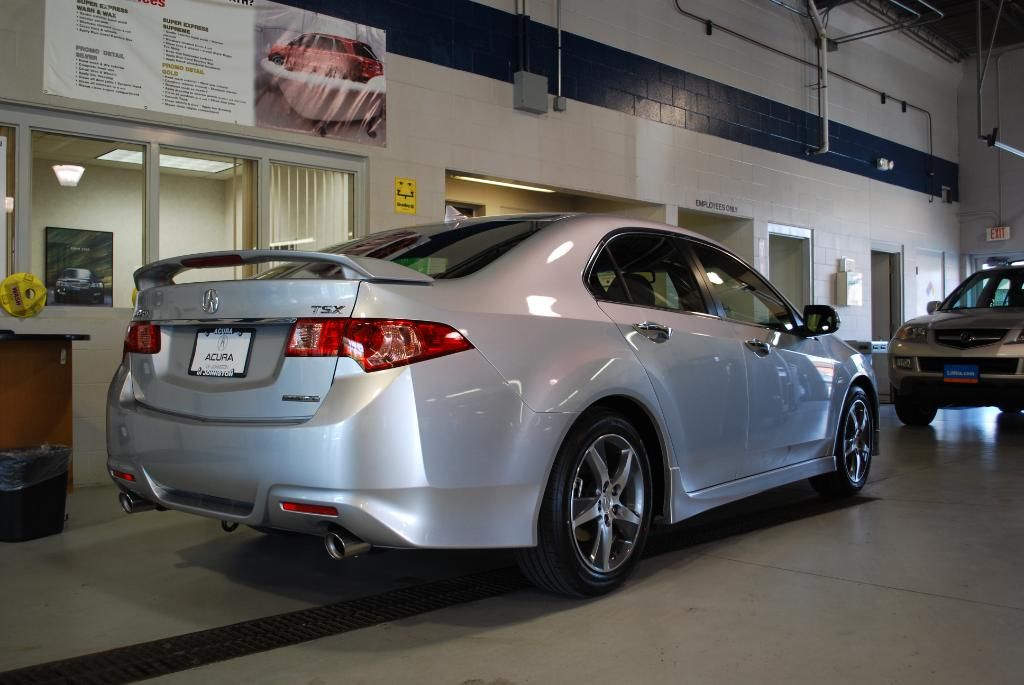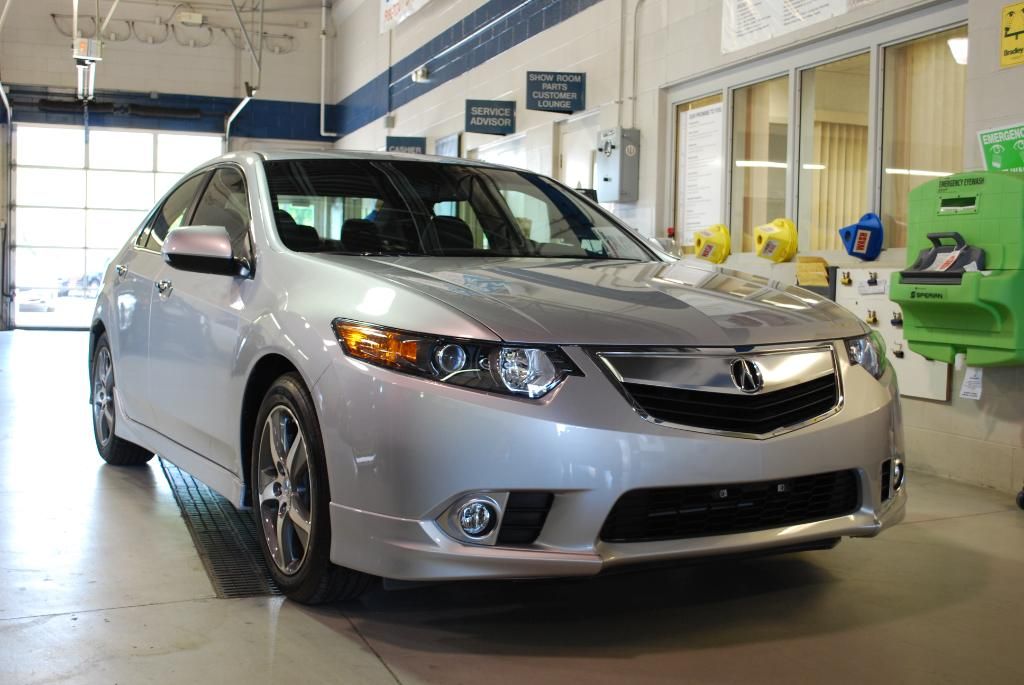 After 1 hour of taping
We were so hungry, we needed RIBS...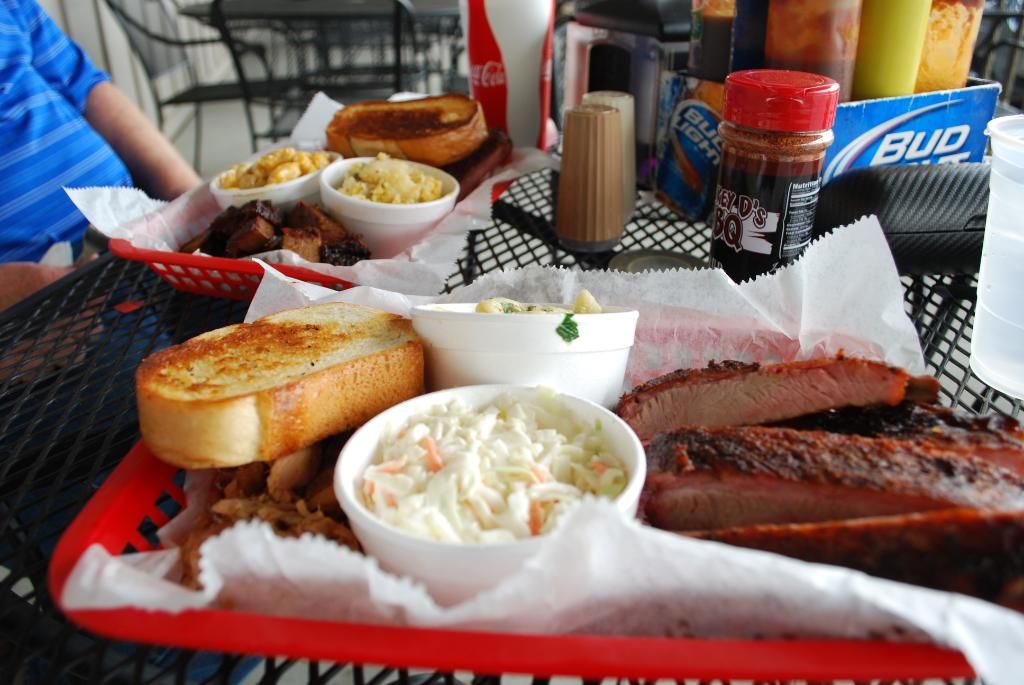 Back home safe and sound
What the front end looked like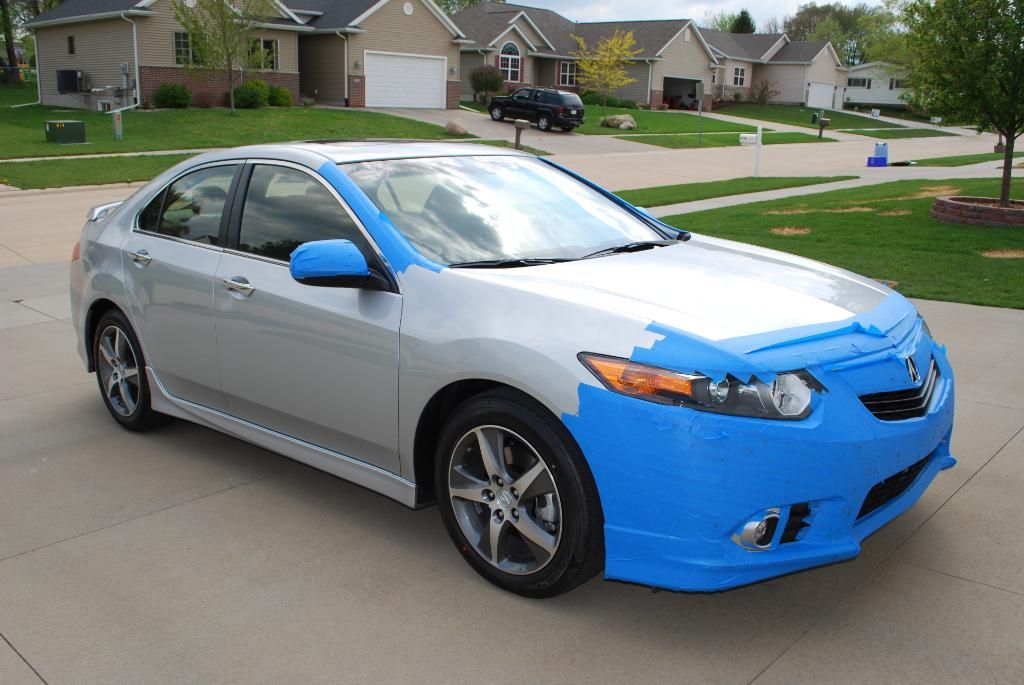 After it was all said and done, removing the tape only took about 15 minutes. My paint and front grille were left in pristine shape.
Can't wait to get clear-bra'd.
==================================================
Hello all. Sold my 12 year old Civic yesterday, for something with slightly more room, but still the patented Honda reliability (our Civic had zero visits to the dealer for any warranty or repair work). I also owned a 2001 Acura Integra LS back in the day as my first new car, so it feels good to be back in the saddle again. I missed Acuras.
Today, just purchased a 2012 Silver Moon TSX SE. I don't pick it up till Wednesday (clear bra work and spoiler add), and can't wait. More and better pics at that time. Meantime, am glad to be a part of this forum and looking forward to learning more.
Here was a pic of my first acura:
And my new tsx:
Sitting on the showroom floor: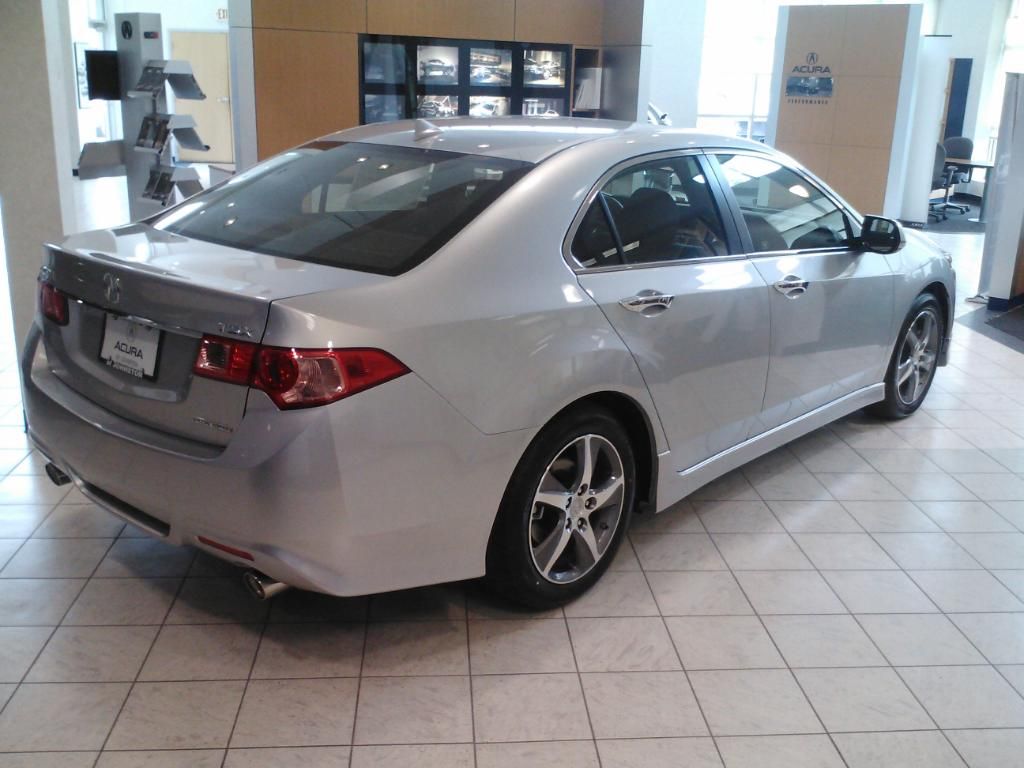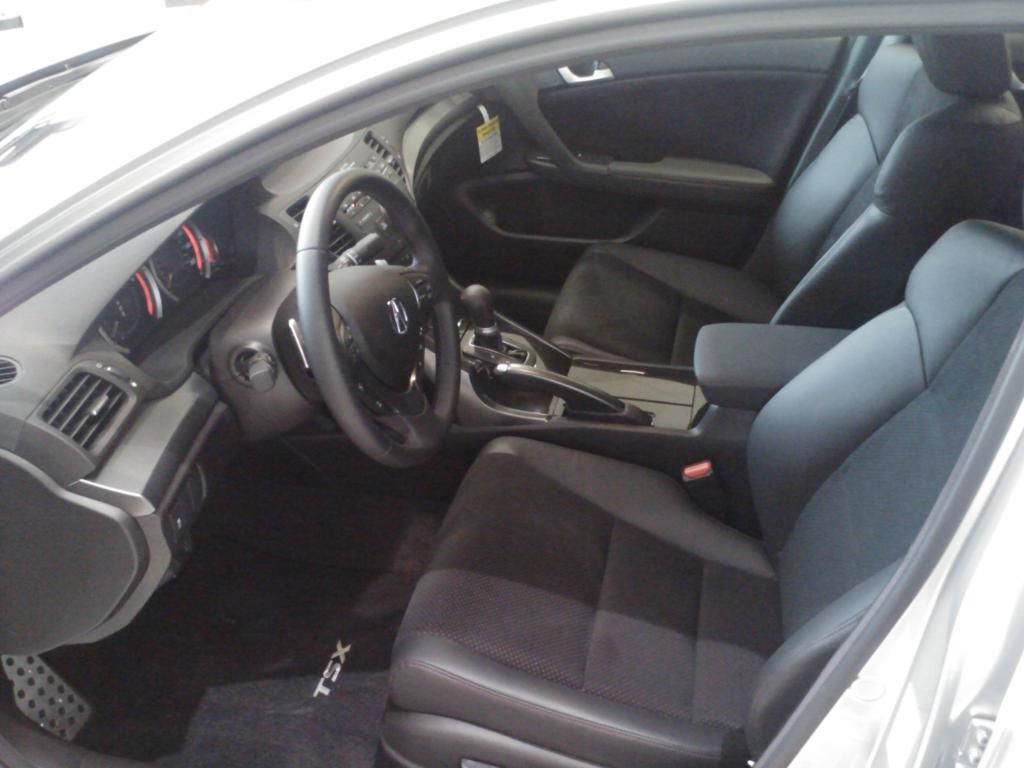 This was how many miles were on her!!! (no one drove her but us)
After they pulled it off the showroom floor for us: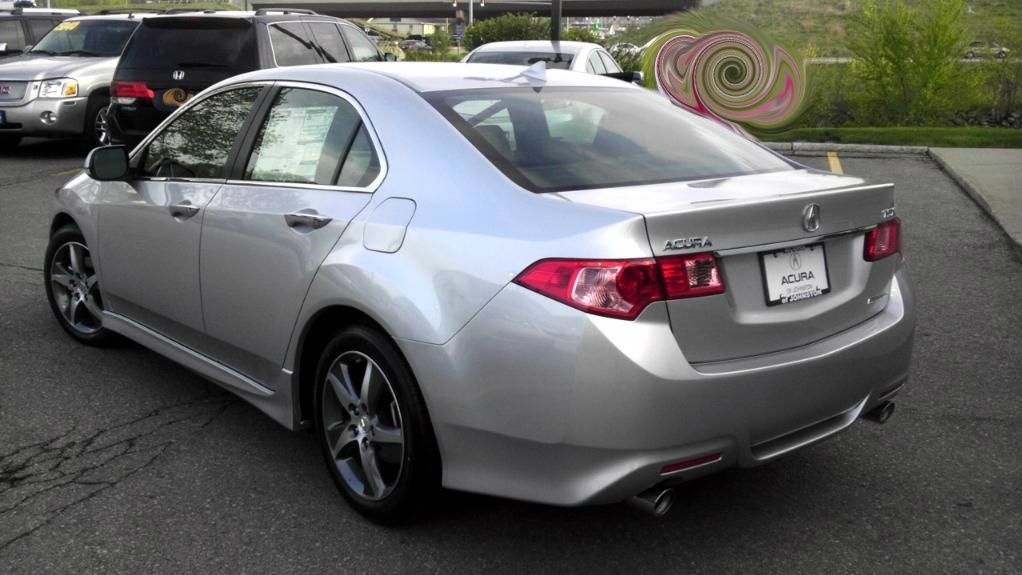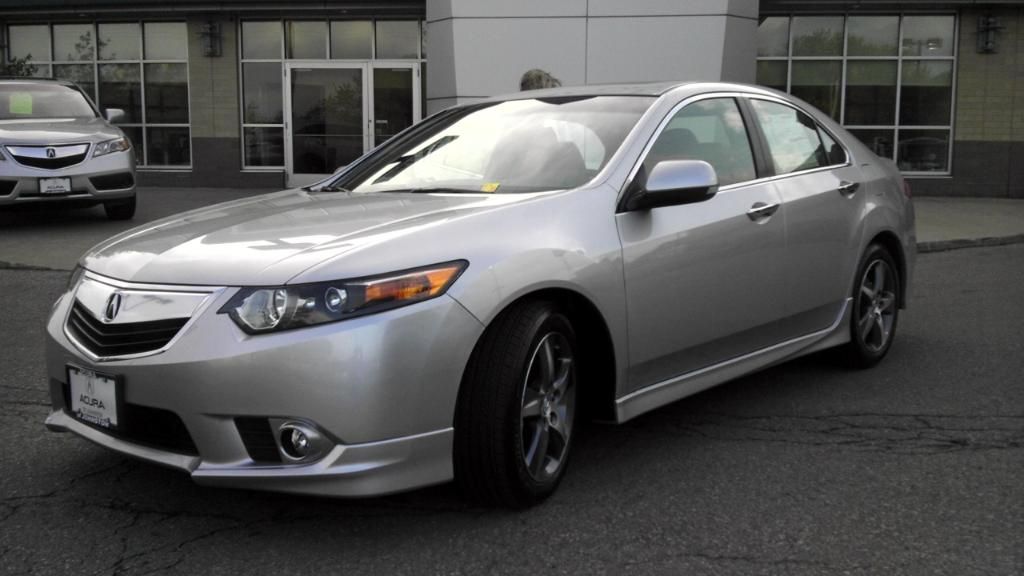 Sitting in the pre-delivery bay (with the SOLD sign!
) waiting to be detailed and prepped for delivery to me on Wednesday. I can't wait!!!