Discussion Starter
·
#1
·
I have been looking for a newer car to replace my 98 integra LS. It gets great gas and runs fine, its just loud and old. I want something nicer and more comfortable. My 6 month old daughter cant ride in my teg either, so it isnt a good family car with good MPGs. I am currently looking at cars for my DD and the TSX is the front runner so far. The TL is also nice, but the TSX gets better gas mileage and thats very important to me.
I also have an 06 titan, and am a very active member on titantalk. I love my T, but at 15 mpgs it kills the bank account when i drive it 90 miles everyday. We also have an 03 murano SL AWD, but it too sucks down the gas for a V6. Its a great mommy mobile, but we drive 45+miles as a family alot and the TSX would be perfect.
Here's a pic of my T. it has the banks intake, banks exhaust, bilstein shocks all around and a small lift.
I have had hondas before. a 93 civic coupe, my 07 SI(best car i have had yet) and currently the teg that i will be selling to help pay for the TSX.
Heres my SI. i traded it for the titan in december '10 It had the HFP 17"wheels, ingals torque dampner, and an X intake.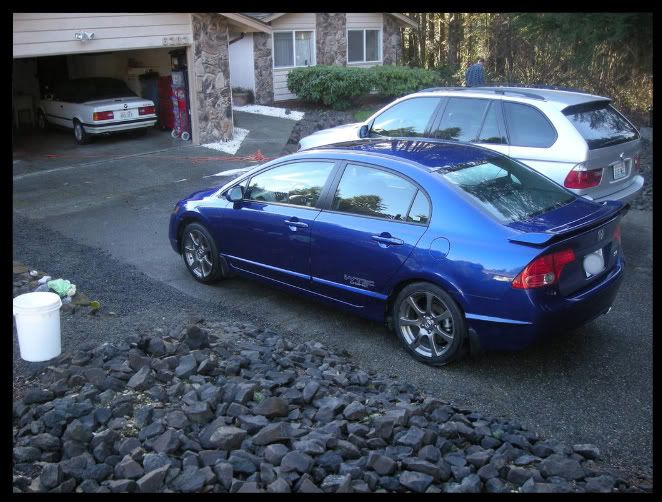 :newbie:
Hope this wasnt too long of an intro but i am very excited to get a TSX. i am getting married soon so it may be a few month but i figured i can just linger for a while.