Discussion Starter
·
#1
·
So after a month of owning my tsx and having some parts laying around i decided to throw some on!
4/10/12
Parts i put on:
F&f type 1's & Skunk2 camber kit.
Have ingalls rear kit but was too lazy to put them on haha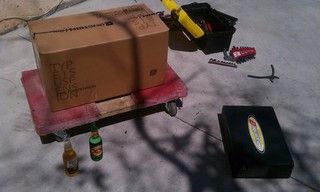 After a good 2 hours? i finally had everything installed just had to put the wheels back on and see the results!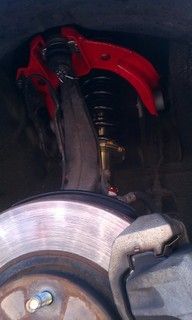 I was so low that it wasn't driveable!! so i raised it up about an inch and a half(just imagine it lol)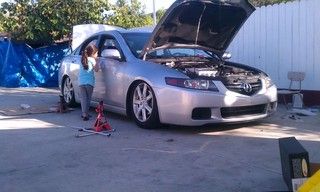 Now im just waiting on getting my lips back from being refurbished and polished, and my faces to get back from powder coatng!
4/10/12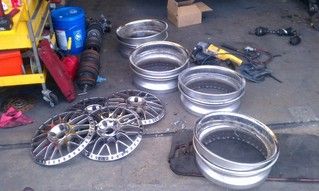 FINALLY GOT BACK my wheels from powder coating and polishing!
put them together to see how'd they look and IMO they look AWESOME!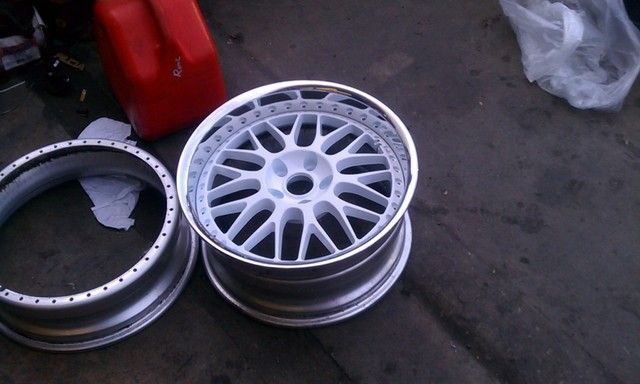 Took me about an hour and a half to bolt up every wheel and couldnt be any happier with the results!
just need to put silicone on them, get the tires mounted on again and throw on the caps!
went to my boys David shop, Wheelhouse tires in rosemead to mount and balance the tires!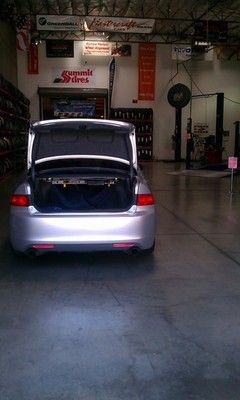 Put my wheels on this past last friday...
how she "trixie" looks right now plus visors and cambered dialed in.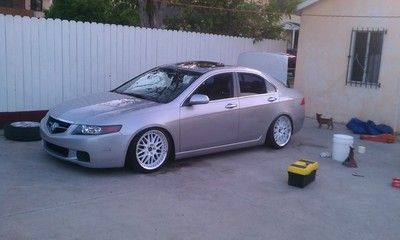 Photoshoot coming soon.. will post pics asap.