Just went to the drag strip to see what my 04 TSX would run in the 1/4. I ran on 2 different sets of wheels and tires. I run the car at full weight with no changes(besides the 15 inch wheels and tire pressures) compared to how its driven daily. Full interior, spare tire, Jack..etc.etc.
#1. 17 inch Kosei K1 TS with Advan a046 235/45/17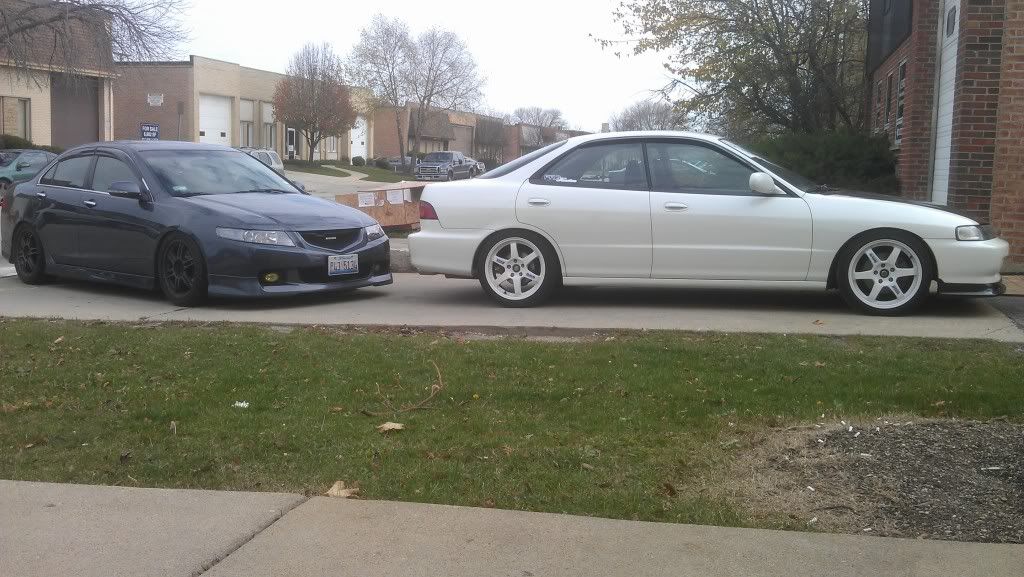 #2. 15 inch Kosei K1 with BFG drag radial 225/50/15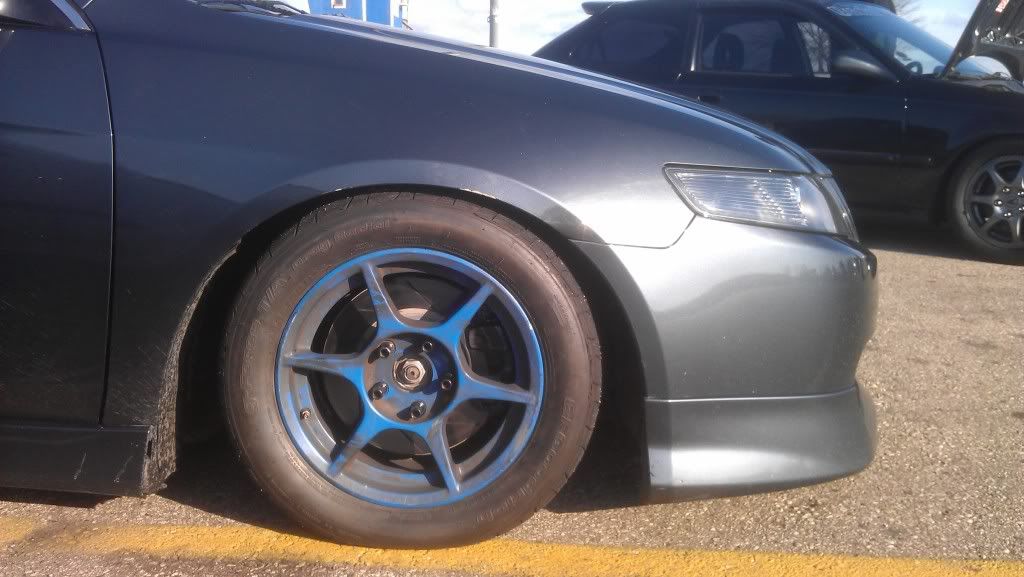 Power mods are
Comptech icebox
Comptech header with random tech high flow cat
Apexi WS exhaust
Hondata Reflash
P2R TB Spacer
I have yet to put the car on the dyno to see the output but i will be doing so very shortly. I'll have the car on a Dynojet before the end of the week.
RESULTS
#1. On 17 Inch Wheels, wheel hop was inevitable. It took a good amount of preload and a light right foot to keep the car from wheel hopping violently.
2.2 60 Ft.
[email protected]

#2. On 15 Inch Wheels w/ drag radials, wheel hop was still there and if anything was more violent than on the 17's. After getting down with some preload and some practice we were able to get the car to start moving out. Now that i think about it, maybe i should've tried taking the crap out of my trunk to see if i could've broke into the 13's. Ah well, its not a drag car. Its made for pimpin'.
1.996 60ft
[email protected]
I think with a Flashpro(tuned), PLM header and test pipe, engine mounts and solid compensator bushings - this car would be capable of solid 13's all day. I've got some plans for the engine to find about 20-30whp naturally aspirated more than it has now to do over the winter and the goal for spring time is 13.50 or better on a drag radial.
Has anyone else here tried drag racing their TSX's? Im curious how potent a Comptech Charger could be? Is there some kind of ladder noting how fast people have gone in their TSX's?
Here's a pic of the engine bay and the slips.
Super quiet combo with the comptech airbox and apex ws with cat.
Drag radials on the left, 17inch wheels on the right.