·
, Chief SuperModerator, Marketplace
I've had my APEX'i WS2 exhaust for about 3 years now. I noticed this morning that there is some rust where the exhaust pipe splits into 2. I have no experience with rust, but it doesn't appear to be that bad (closeup pic makes it look worse).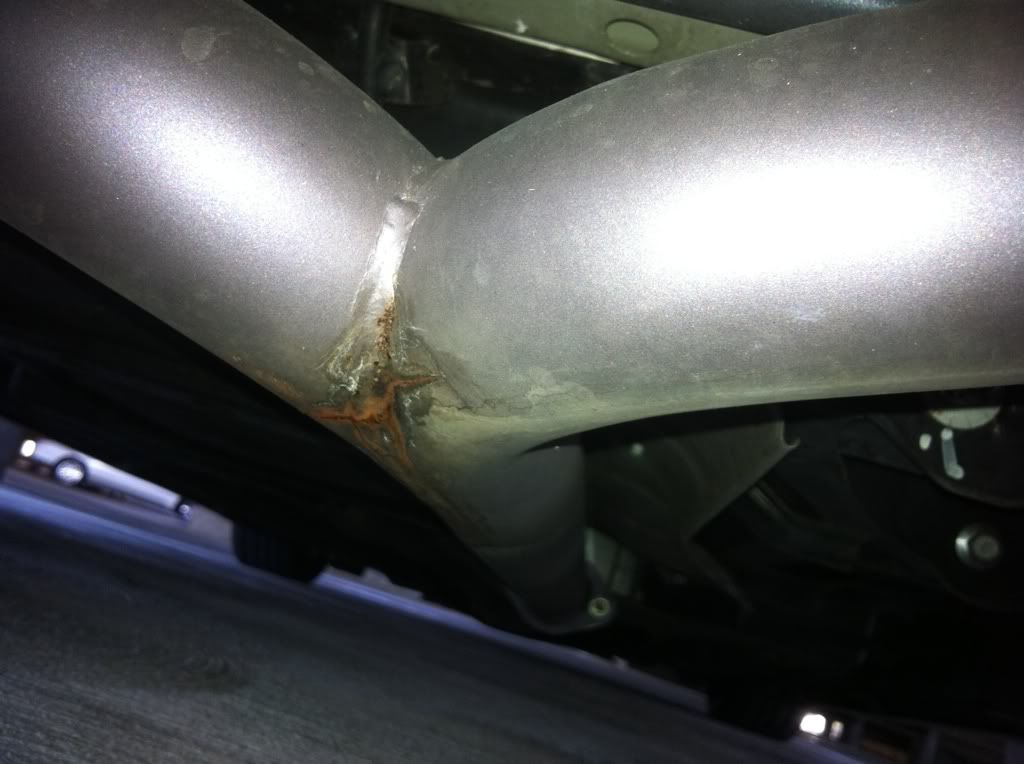 I will ordering some rust remover, high temp protectant spray, and wire brush today and see if i can fix this on the weekend. After doing some research, I found 4 rust converters that seemed to be getting good reviews.
Mar-Hyde® One-Step® Rust Converter
Eastwood's Rust Converter
VHT Rust Converter (SP229)
Rust-Oleum 215215 Rust reformer
I decided to go with the VHT cause amazon sells it so I can get free shipping on it. The VHT rust converter's description states that it sprays on clear and turns into a black protectant coating so I'm going to hold off on getting a high temp top layer cause the VHT supposedly acts as a protectant too.
I'm not exactly sure what caused the rust. I've scraped the exhaust a few times so its more than likely the cause. I'll post pics of the result when I get it done, probably sometime next week when the stuff comes.
Any questions, comments, and advice is appreciated. I just wanted to share this with you guys so the info there is. Mind you I would say this is a MINOR problem and I knew when I bought the exhaust that it was NOT a full stainless steel exhaust.