Discussion Starter
·
#1
·
This analysis was done shortly after reaching 10,000 miles on the oil, or 10 months. It was last changed at 50,000 in February and changed recently in December. Total mileage on the car is about 60,500 miles. No oil was added during this period as I wasn't losing any during my routine checks. The oil filter used was the TSX Purolator PureOne.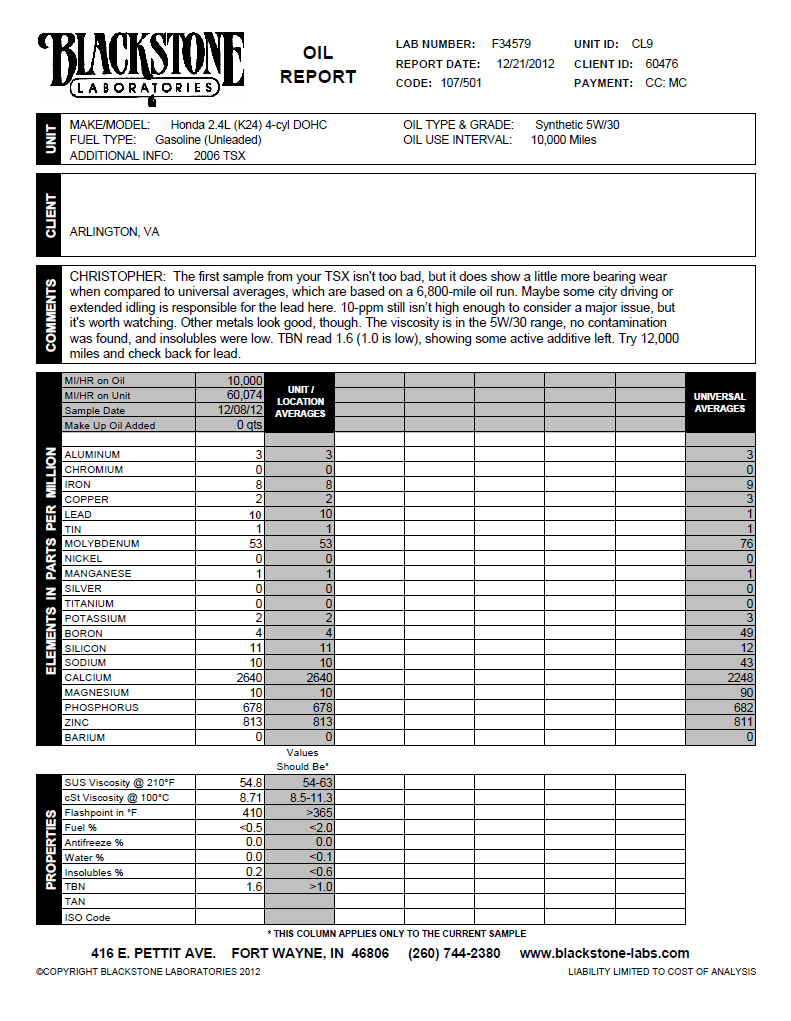 As you can see from the results, the oil has plenty of life left in it with Blackstone recommending 12,000 miles next time and checking that. At my current rate, that would push me to full year intervals. My only concern is of course the bearing wear, though that isn't attributed to the oil itself.
This December when I changed the oil I again used this oil, only this time I used the NAPA Platinum oil filter designed for synthetic oil. I'll change it out at 12,000 and post my results at that time.