·
, Administrator, TOTM Coordinator
Recently in my past posts on my Progress thread, I noticed that I had a broken front driver side sway bar endlink. I noticed it when I was adjusting the height of my coilovers one day and saw that the endlink was broken in two at the end.
Which made a lot of sense because before I started to complain of how soft the front end of the car felt when taking a "Spirited Turn".
So today I received my new driver side endlink and had a chance to install it (30 Mins) and take a few pictures.
Pictures:
"Broken Driver Side Endlink"
You can see that it is broken at the end, which makes a lot of sense because the gray part ... is made out of plastic :thumbsdow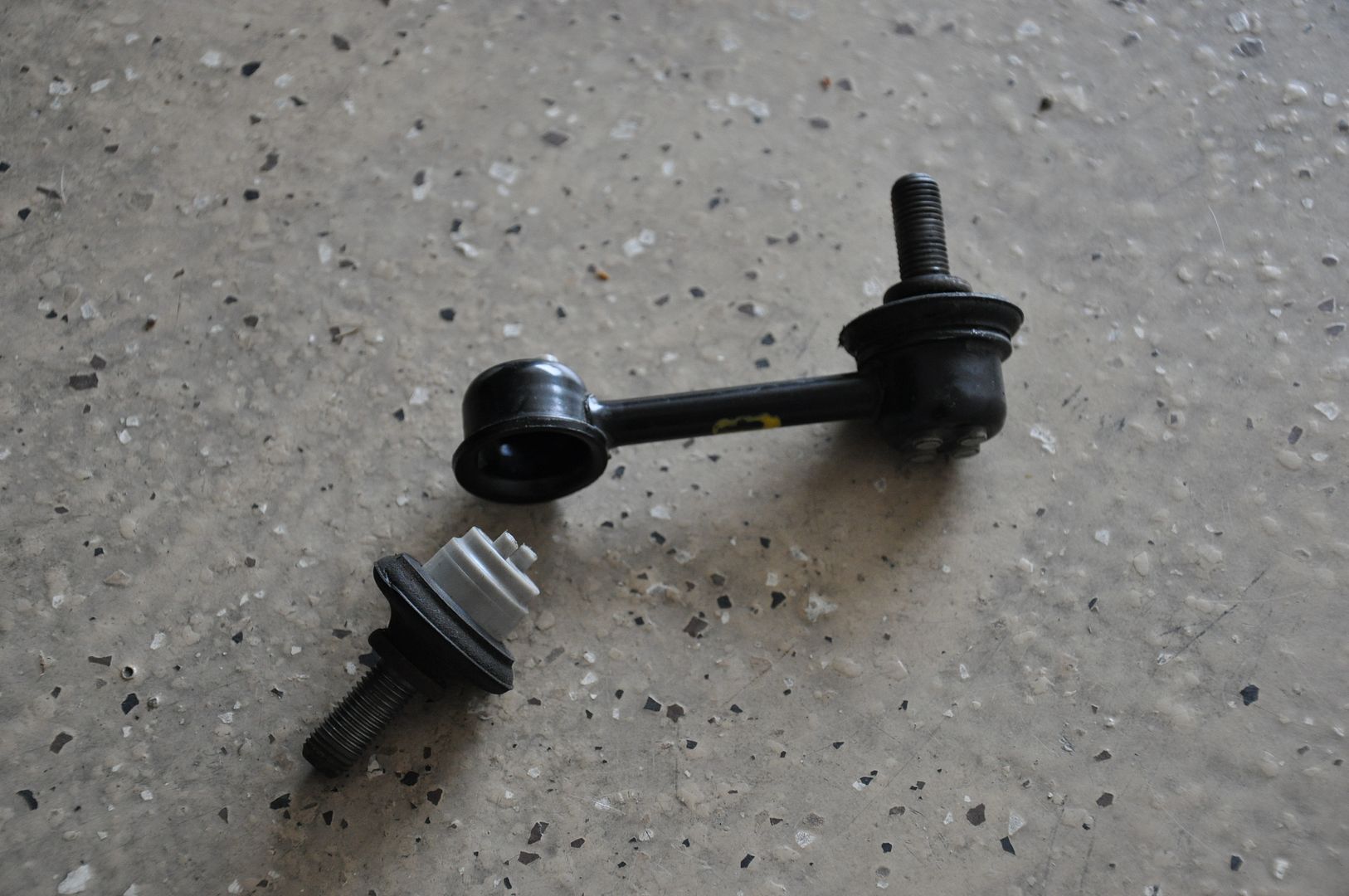 "New Driver Side Endlink"
"Side by Side"

Signs & Symptoms:
The only thing I noticed was that the front definitely felt a lot softer, and I did not hear any clunking or any noise coming from the front. So actually I would have never noticed if I didnt see it when changing the height of my coils.
I called a fellow TSX Member "Black Ninja" who has about 220k+ Miles on his TSX and asked if this has happened to him. Unfortunately he said no at the front but he did say it happened to him in the rear sway bar endlink on one side.
I asked him how did you know it was broken. He said that it was making a loud clunking noise when he would drive or go over bumps, so one day he took a look at it and noticed it was broken.
So there you have it, just wanted to let you TSX guys know. If you feel your suspension feels a little soft or you hear a "clunking" noise check out your sway bar end links.