Discussion Starter
·
#1
·
The current modifications to my TSX are as follows
04 TSX MT
- Homemade Short Ram
- CT Eng. Header
- Random Tech High Flow Cat
- Apex WS
- P2R TB Spacer
- Hondata Reflash
The changes made here are the PLM header and test pipe that replace the Comptech Header and Random High Flow Cat.
First let's look at some pics of the parts getting swapped out.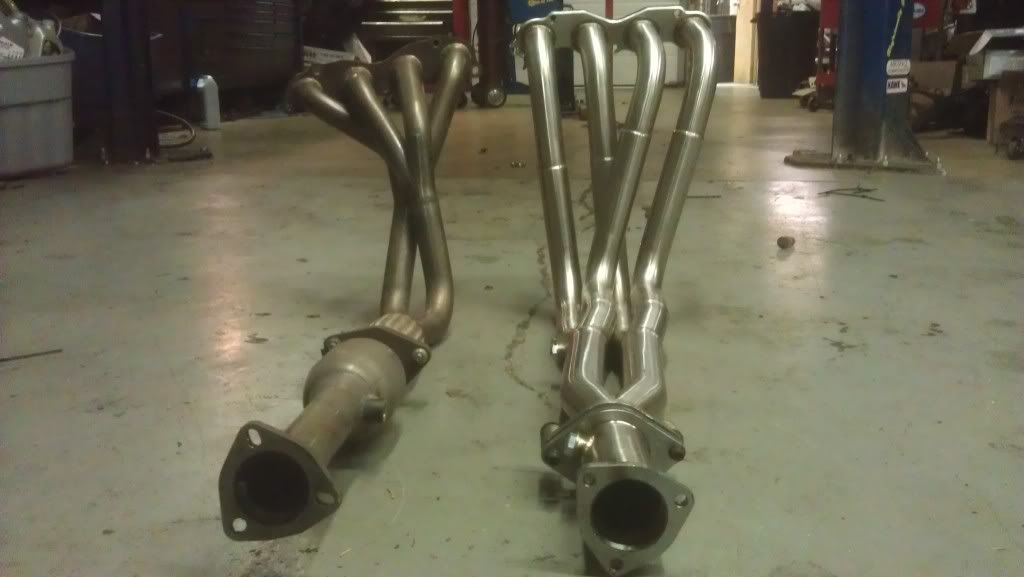 The first things noticed are the larger tube sizes, different runner pairings and the cat delete.
How much larger are the tubes?
CT ENGINEERING/RANDOM TECH CAT
1.6in OD primaries on the CT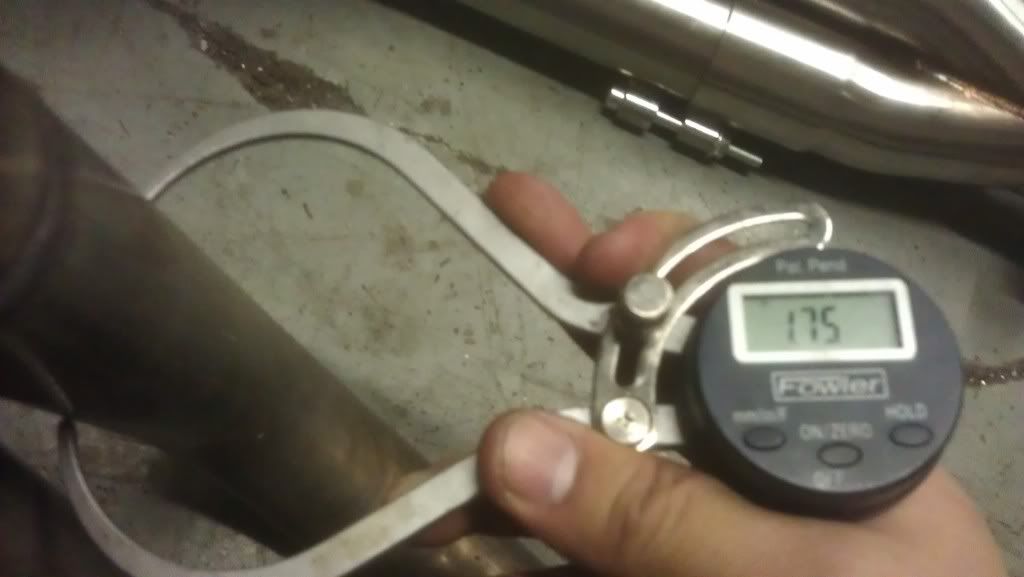 1.75in OD up to the secondaries down the merge.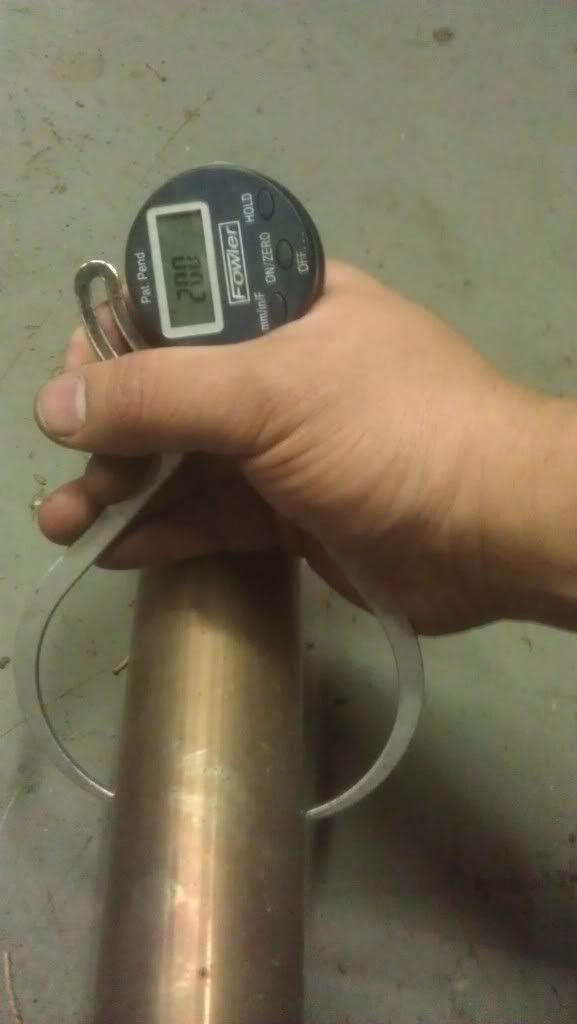 Ending at 2.00in OD at the random tech cat
PLM HEADER / PLM TEST PIPE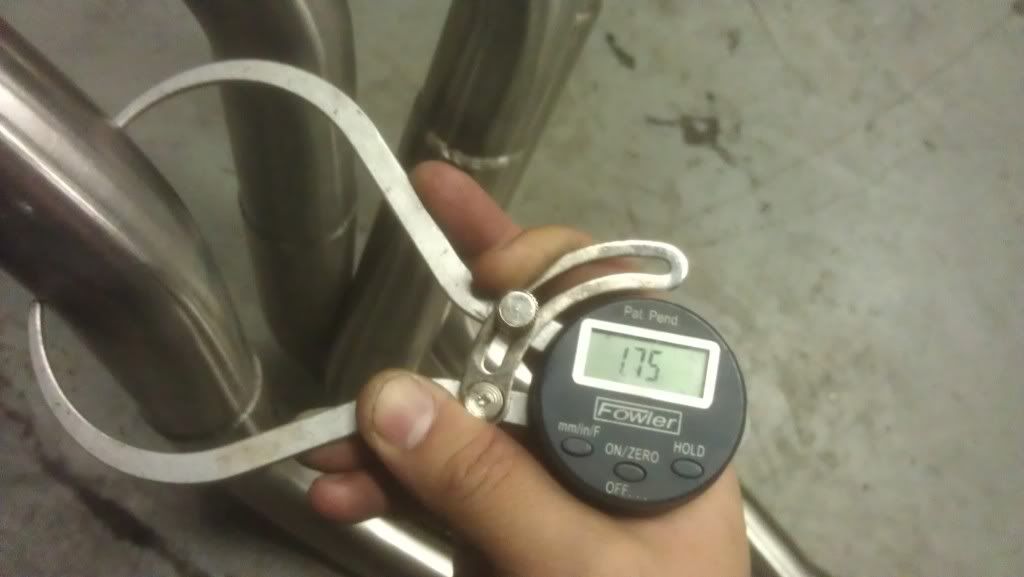 1.75in OD primaries
1.90in OD secondaries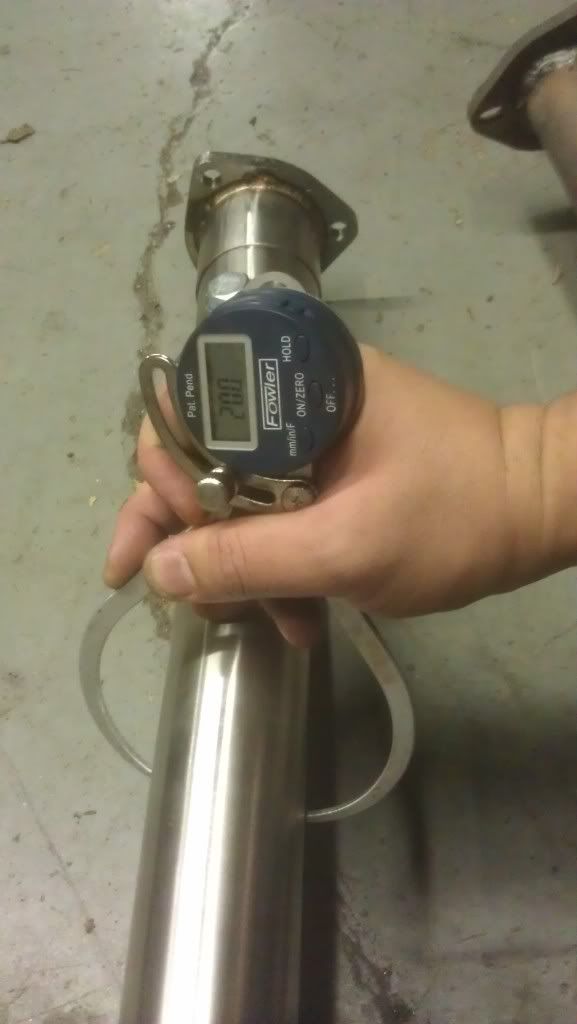 2.00in OD merge
2.5in OD collector and test pipe
The fit was excellent on the PLM header. It was a direct fit and there was no wiring extension necessary for the o2 sensors. I didnt do any welding on the slip fits but i probably will the next time i take the header off. Surprisingly the car didnt grow a raspy tone out of the exhaust (Apex WS).
On to the dyno results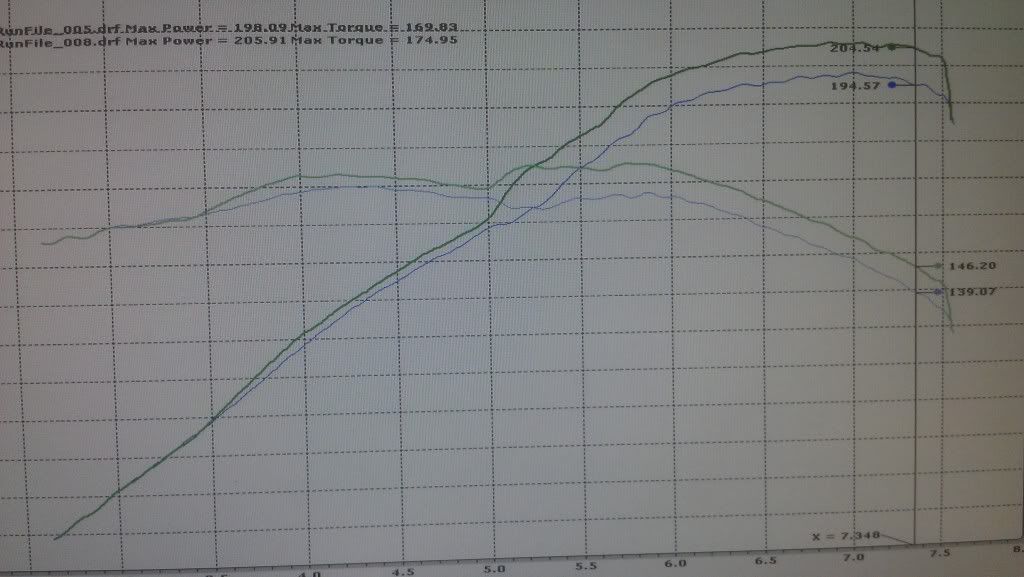 7whp gain and 5 tq with about 10whp found around the 7,000 RPM area. The car feels alot quicker and responsive.
Previous best at the track was
[email protected]
with 187whp and 162 tq. I'll be returning the track this Sunday with 205 and 175 tq. I'm hoping to crack into the 13's and see if i can get close to 100mph out of it.
Here's some footage of the dyno and a ricer flyby.