Ok guys so I am getting more and more involve in car audio competition and want to do a full rebuild of my car. So in order to put in the new I have to get rid of the old.
So here it is, a full custom TSX audio system, this sounds great, the sound stage is high, about halfway up the windshield, the depth extends about halfway down the hood. Nice punchy mid-bass and a clean smooth sub that will also get down and boogie if you want to.
With a quick tune from the MS-8 the sound is pretty damn good, after 2-3 hours of RTA tuning its incredible.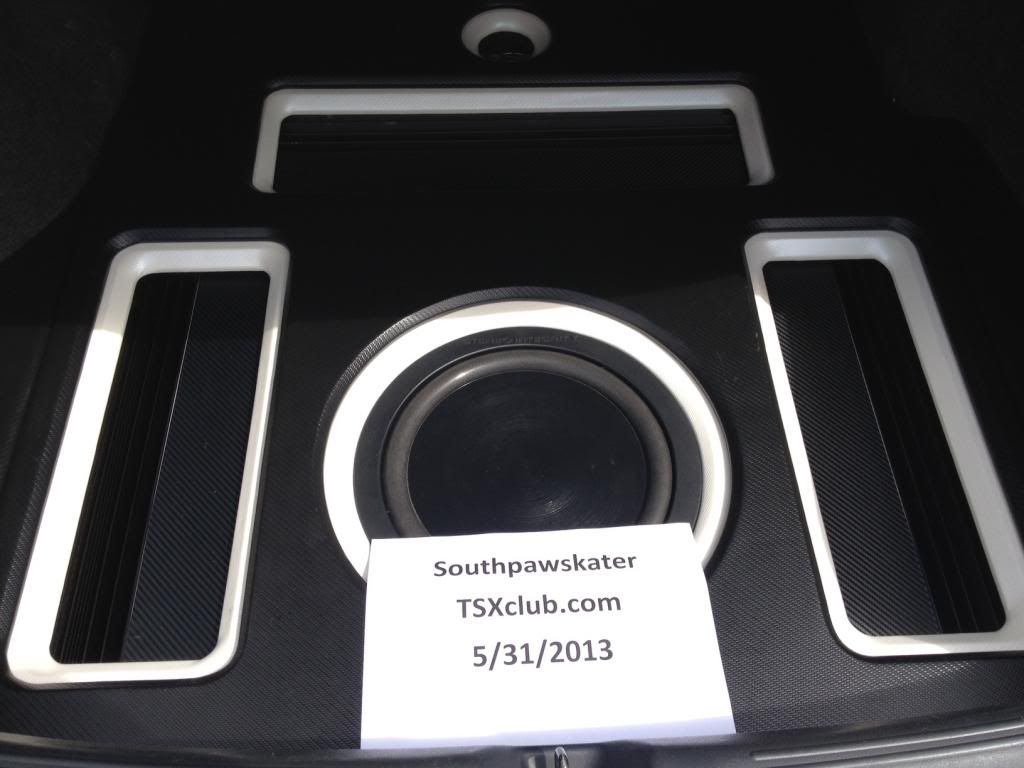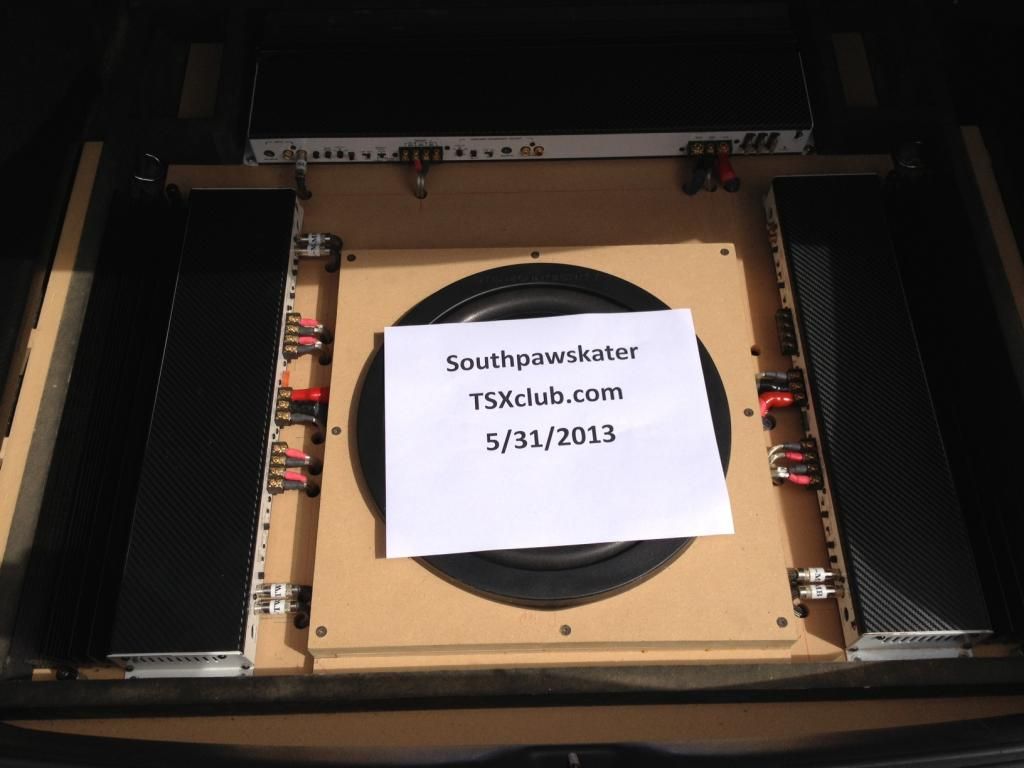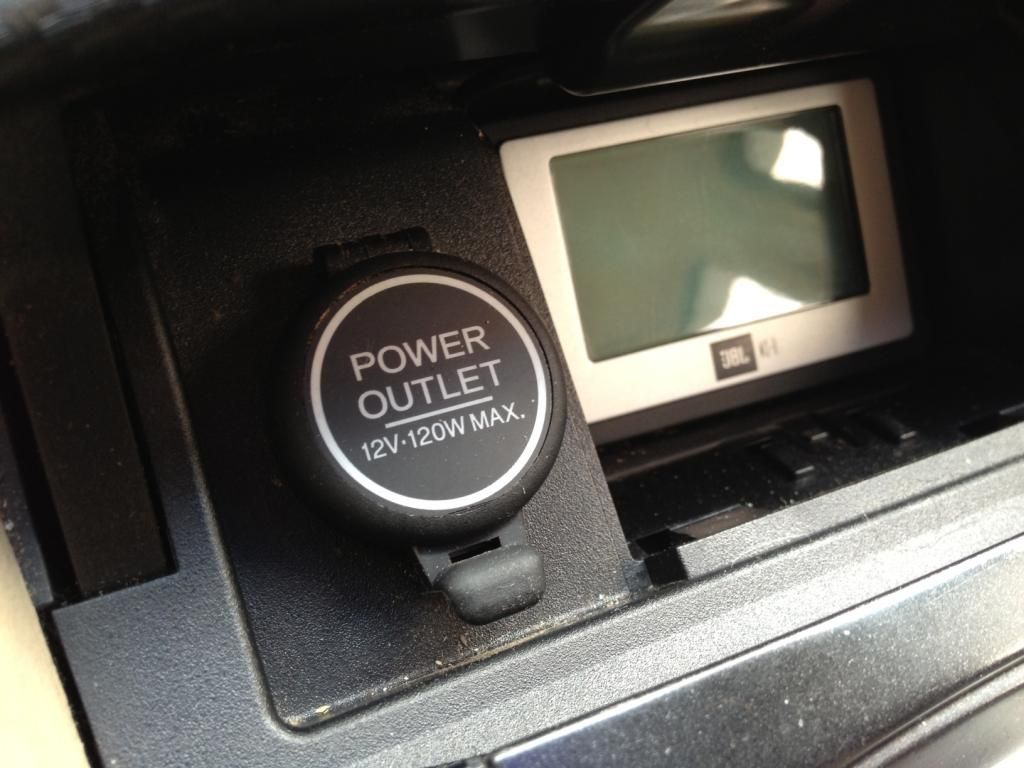 Amplifiers:
All of the amps are matching Zapco AG series, these are an older model but they are amazing for sound quality, these are all A/B amplifiers, they take a little more juice but make a very clean sound and have tons of head room.
The amps are in great shape for their age but they are older, early 2000s is when these models were manufactured. There are scratches on all of the mounting feet where they are screwed down, the heat sinks have a little bit of the anodizing fading and small scratches, and there is a couple very small bends in the corner of a couple or the heat sinks. These aren't new amps but they are awesome and 100% made in the USA, they don't build them like this anymore.
• Zapco AG750.2, 2 channel amp, used for Sub duties. Cosmetically a little rough 6.5/10, function 9/10. Covered in carbon fiber vinyl, looks great in this install. Paid $300.00
• Zapco AG360.4, 4 channel amp, used for tweeter and mid-range, Cosmetically a little rough 6.5/10, function 9/10. Covered in carbon fiber vinyl, looks great in this install. Paid $300.00
• Zapco AG360.4, 4 channel amp, used for mid bass, Cosmetically a little rough 6.5/10, function 9/10. Covered in carbon fiber vinyl, looks great in this install. Paid $300.00
Processor:
This is an impressive piece of equipment, Auto time alignment, 32 band EQ, signal summing, AUX in, 8 channel output, built in amplifier, and much more.
• JBL MS-8, used for about 1 year in my car, purchased used from another forum. Works perfectly, have original box, owner's manual, display, and remote. Paid $400.00
Speakers:
A lot of research went into picking these drivers, the frequency response, tonality, power handling, size, and aesthetics were all carefully considered and compared to a lot of other equipment. If you do a little research on these you will find there are rave reviews for all of these drivers independently, and if you dig further you will find they are close to a perfect match as a set.
• Scan Speak Illuminator R3004/6020-00 1" Tweeter Small Ring Radiator, Purchased new from Madisound, awesome tweet! Ring radiators give a better dispersion instead of beaming. Paid $285.00
• Tang Band W3-1364SA 3" Bamboo Cone Driver, Purchased new from Parts-Express, Wideband driver, awesome full warm sound, fits perfectly in the pillars without being overly obtrusive. Paid $75.00 for the pair.
(UPDATED)
The Tang bands were replaced with Hybrid Audio Legatia L3v1s with matching grills. Incredible wide bandwidth little driver.
• Peerless 830946 SLS 6.5" Woofer, Purchased new from Madisound, Awesome dedicated mid-bass, clean punchy sound, these can cross LOW! Includes mounting rings, requires slight sheet metal and inner door panel trimming. Paid $120.00
UPDATED
The SLS 6.5"s were replaced with Hybrid Audio Imagine 6.5s, these things aree midbass monsters!
• 12" Stereo Integrity BM MKIII shallow mount subwoofer. Perfect condition, purchased new directly from Stereo Integrity. (Do some research this is the best shallow mount available, and hard to find) Paid $350.00
Custom work and install parts:
• Custom RCA cables, made to length for this setup, Power distribution blocks, ground distribution blocks, speaker wire to barrier strips, barrier strips, blue LED lights for amps, blue LED fan, remote wires and fuse box. Paid roughly $150.00
• A-pillars, custom fiberglass pods, wrapped in tan fabric, pretty close match to OEM interior slightly darker. Easily $300.00 at a shop. I spent $40.00 for the pillars, $20.00 for the cloth, and probably $30.00 in material plus a lot of labor. Roughly paid $90.00
• Custom built false floor amp rack, sub box, and beauty panels wrapped in black and white carbon fiber vinyl. Perfect condition no scuffs, tears, or damage. Easily $800.00 at a shop, Vinyl is $20.00 a yard 2 yards of each color used, $150.00 in MDF, $80.00 in other material, and countless hours of labor to fabricate the whole thing. Roughly paid $310.00
Here is what you will need to install:
• 0 gauge power wire from battery to trunk.
• 0 gauge fuse holder and fuse.
• Battery terminals both + and -
• 2, 0 gauge Ground terminals, 1 for in the trunk 1 to upgrade factory ground under the hood.
• 2 feet of 0 gauge wire to upgrade factory ground under the hood, (big 3 upgrade recommended).
• Speaker wires from trunk to front speakers about 125 – 150 feet.
• Spade terminals to connect speaker wire to barrier strips, 12 to be exact they cost about $3.00 for a box of 20.
• Quick disconnect terminals to connect speaker wires to speakers (or you can solder or butt connect the wires) speaker terminals are soldered and heat shrink protected at the a-pillar speakers with a 2' lead for each. Mid bass uses speaker terminals.
• Either a pair of RCAs from the factory head unit to the MS-8 or a pair or speaker wires from the factory amp to the MS-8.
• Basic hand tools to remove door panels, trim panels, attach battery terminals, ground terminals, etc.
• The ability to remove your spare tire.
• Basic 12 volt knowledge and the ability to follow the detailed installation instructions I will include with this setup, I will take pictures and write down directions for installing as I remove this from my car.
• I strongly recommend sound deadening in the front doors and trunk but it's not required, it's just easier to do before installation.
That's $2,680.00 in pure cost, no labor.
Asking Price for everything listed: $2,000.00 plus shipping at your expense.
That's a full 3 way active system, with processing, amplification, a sub, and tons of custom work for what you would pay for a JL 4 channel amp, mono amp, and an entry level sub at your local big box store.
I am interested in full or partial trades for the following for my 1st gen TSX, depends on what you have:
Quality coil over kit.
Euro R or Depo replica Euro R headlights.
Big brake kit.
Quality, quiet, cat back exhaust.
Professional paint work.
Everything is in perfect working condition but due to the nature of electronics and the unknown of the installer this is sold AS-IS.
That being said if there are any issues I will help try to resolve them in a fair and reasonable way.
I am willing to ship at the buyers expense, I work for an Aviation company and we get very reasonable rates on freight if you have a business with a loading dock you can have it shipped to (Please don't ask for a price shipped unless your serious about purchasing)
Pictures of the whole build can be found in my build log, link in my signature. I can also get pictures of anything specific you are curious about.
PLEASE ASK QUESTIONS IF YOU HAVE THEM!!!!
I am more than happy to answer any and all questions regarding this and I'd rather you know everything up front than have an issue after the fact.
I WILL NOT PART IT OUT!!!!
This will be in my car until it sells or I start my rebuild so I can't sell just one piece, if it doesn't sell by the time my rebuild starts I
MIGHT
part out at a later date.
Payment terms:
I would prefer to deal locally and be a cash and/or trade transaction, but I am willing to ship for actual shipping cost, in which case payment would be due in advance. Prefer postal money order or bank cashiers check as I don't have PayPal and don't want to pay the fees but I can probably work that out if it had to be PayPal.
This setup took first place in both install and sound quality in the amateur division of IASCA for the whole west coast and 3rd place in install and 4th in sound quality for the entire country. For what alot of you cats spend on a set of wheels you can have a legit, full system you'll enjoy everytime you dirve your car