Discussion Starter
•
#1
•
Ladies and Gents,
I am new to the forum but not new to the Honda world. Here is a picture of my first car a 2000 Civic Si, which i sold a few months ago: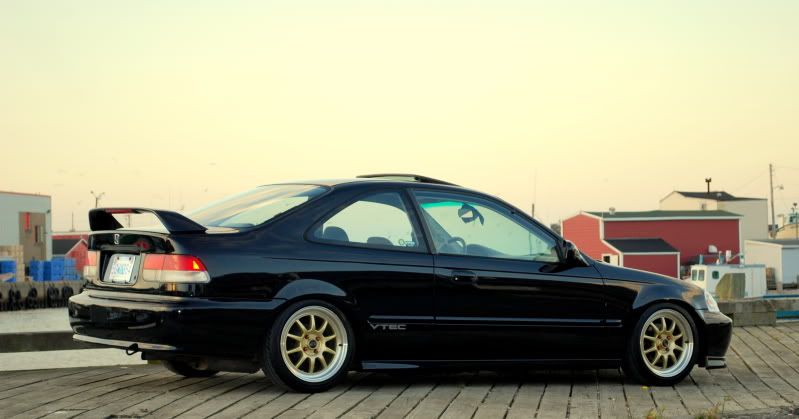 In short, parting with my firstborn was a bittersweet experience. The more my life progressed the more I grew apart from my car; losing that enthusiastic spark which compels us to do what we do. It was time for it to go.
Over the past few years I have done extensive research into many cars, which are appealing to a maturing car enthusiast such as myself. This long list included such cars as: Subaru WRX's, Lexus IS's, Acura TSX's and TL's, Audi A3's and A4's, BMW 3 series, Volvo's, countless trucks and suv's. The list goes on.
With that being said I felt it was time to put the past few years of research into motion. It was time to get out there and commit to something.
Only August 1st, 2012 I purchased a one way ticket to Toronto with the intentions of not coming home until I found a car. My number one prospect when coming to Ontario was a 2006 Audi A3 s-line abt, one of only a handful in the Country. Hours out from the transaction I decided to do one last browse of Kijiji to ensure that this was the car for me. This is how I narrowly escaped the joining the "darkside".
In comes the car, which has me writing and you reading this thread, an Acura TSX. What made this car stand out from the rest was the evident pride of ownership the car embodied. The car is immaculate inside and out with minty fresh leather, paint and an engine bay that you could eat off of. I purchased this car from the original owner and received all the documentation and service records of the car from new.
So here is the down low on the car:
It is a 2006 Acura TSX, nighthawk black pearl in colour, black leather interior, K24A2 and 6 speed. It has 139xxx km on the odometer, fresh synthetic oil, synthetic manual syncromesh transmission fluid, gm brake fluid, new rotors/pads on all corners and brand new rubber.
It is equipped with four-way power heated seats, adjustable lumbar support with two-position memory for the driver's seat, power moonroof, auxiliary MP3 player input, Bluetooth compatible HandsFreeLink, heated seats and heated mirrors.
Modifications include: yellow integral fog lights, yellow drl and upgraded HID's. It has a euro-r front end conversion as well as rear Honda badging, full tein coilovers, Acura TL-S swaybar/endlinks front and rear, 2004-05 Acura TSX wheels and 10% 3m tint all the way around
I am sure there are other things I am forgetting at the moment but without further adieu here are the pictures:
There are no future plans for the car other then a general direction. I plan to continue the previous owners work by bringing the car back to near showroom condition. In the near future the car will see a full paint/interior refinishing/detail, wheel refinishing/spacers, further the under hood detailing and a few other little things that will go a long way.
As of right now I am eagerly awaiting my trek back to Cape Breton, which will begin Sunday. Needless to say I'm loving the car so far. I will be sure to clean it up when I get home and take some quality pictures.
Cheers,
Derek