Discussion Starter
·
#1
·
Start
Take of the Bumper first by two screws on the side and all the clips on the front radiator cover and the ones under the car +the 10mm bolts
Heres the lip before you cut out your fog light hole and the air vent hole. I used a heated up exacto knife. Lighter worked great and cut like butter.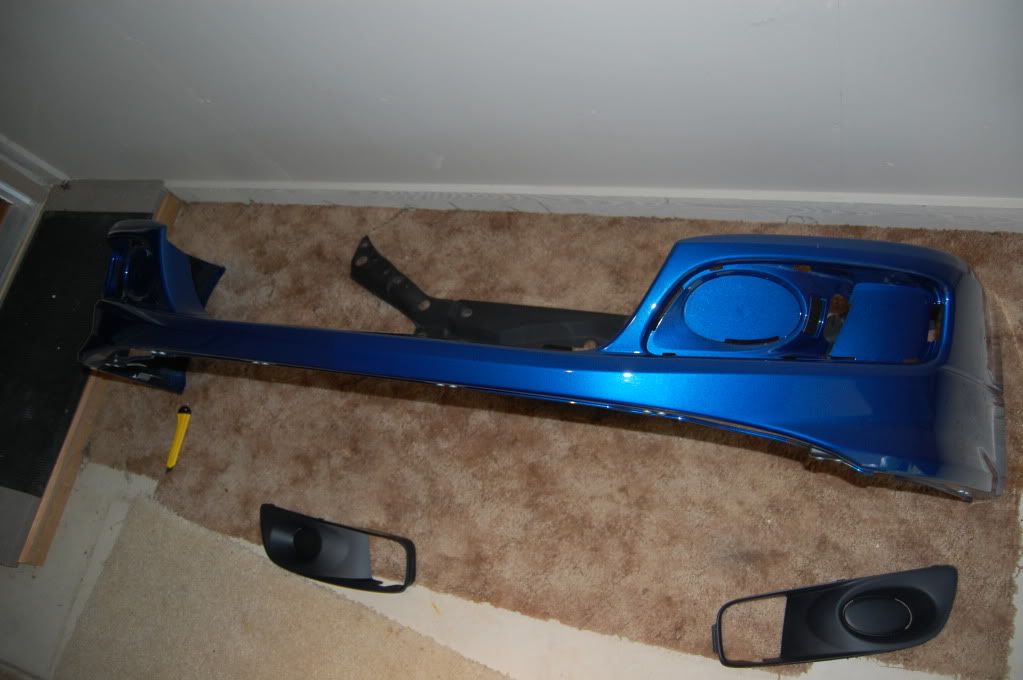 You need to take off the original foglight covers by undoing the clips with a flathead screwdriver and prying on the backside (5) on each light. Also move a little self tapper thats on the inside of the fog to the hole next to it.
Test fit and tape back your double back for ease to pul off once on. Drill the holes with the self tappers on the sides of the bumper where the lip will screw in. Its the top and bottom indents.
I forgot a few but im tired and best thing to do is get the pdf from acura thanks