Discussion Starter
·
#1
·
Dirty Headlights are never a good thing. It is an easy, albeit time consuming, simple task to clear your headlights of smog, corrosion, grime, and everything else they see every day.
What you will need!
- Towel
- Spray bottle, or clean source of water
- Painters or Automotive Detail Tape, masking tape.
- Restore Kit, I'll be using the 3M Headlight Restoration Kit.
You don't need to buy the kit but it is a nice complete package.
What it is...
Foam applicator with sandpaper attachment by 3M.
500 grit sandpaper
800 grit sandpaper
1000 grit sandpaper
3000 grit sandpaper
Polishing compound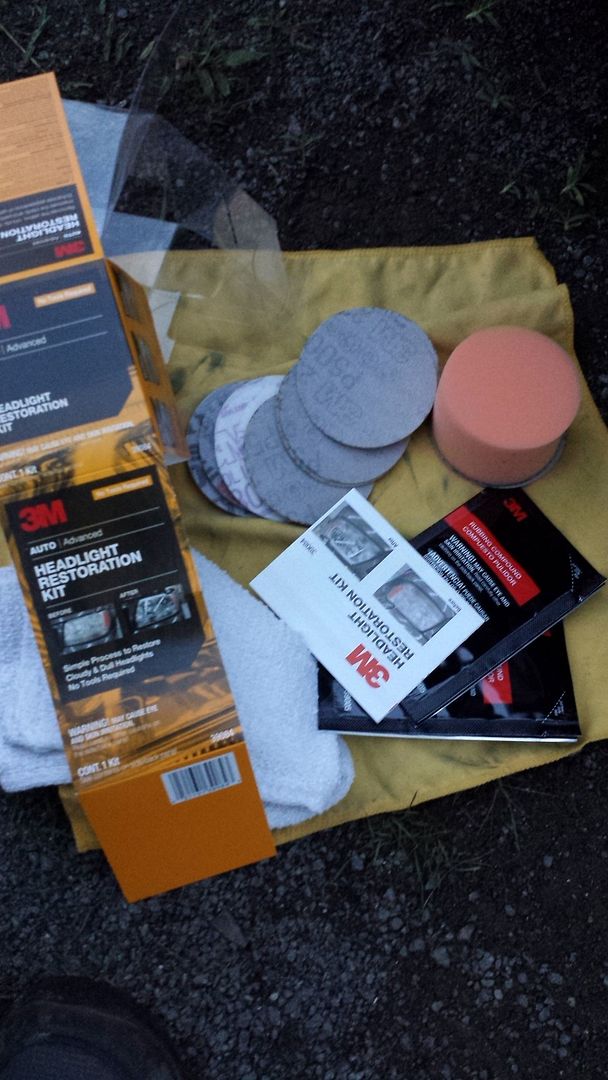 They don't look too bad... but these headlights are disgusting.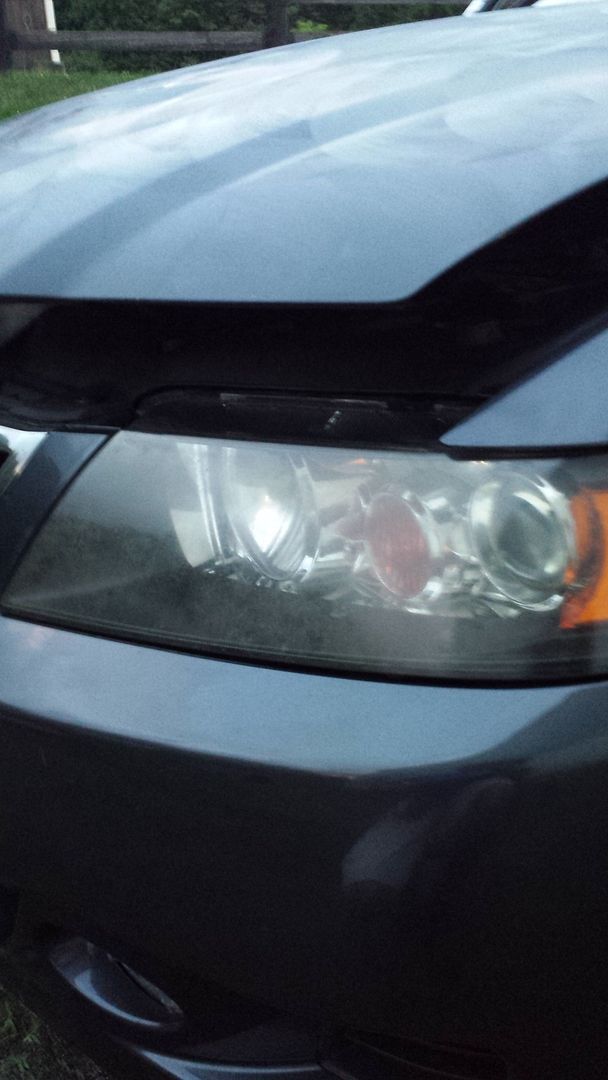 Use the Tape to protect your car around the headlight.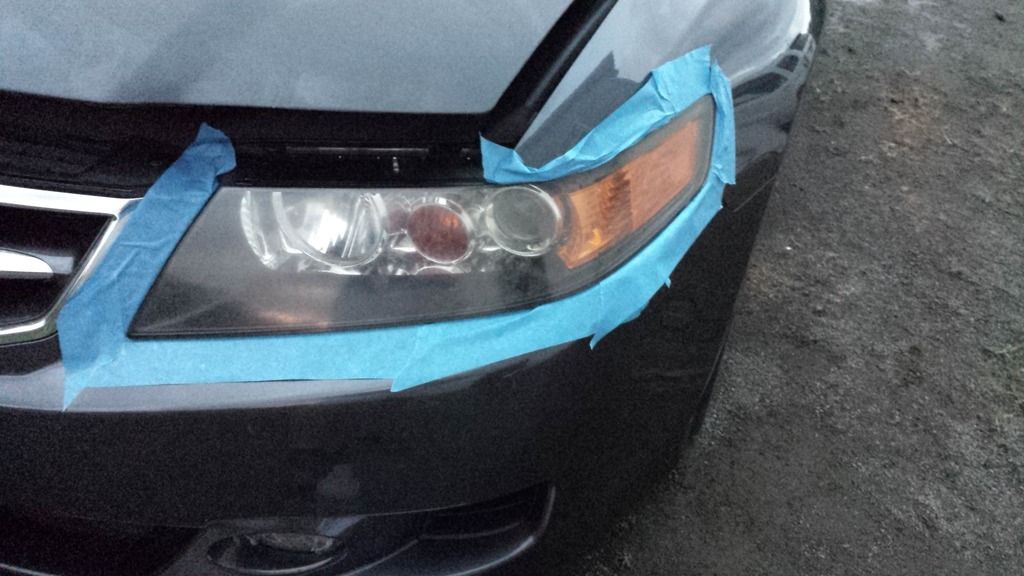 You will start with the most aggressive grit paper. You will be sanding off the top layer of ugly. This will be yellow. Once you start sanding clean white you are done with this step. Small even circles is how I did this.
You will then move to the 800 grit sandpaper and then the 1000 grit. Use your water source on the 1000 grit to wet-sand away all the scuff left by the 800 grit.
Once you are satisfied and can no longer see clear visibly sanding marks move on the final 3000 grit and do as you did with the 1000 and wet-sand for a clear even finish. Take your time and the better you do here the clearer the lens will be.
She looks so sad!
Final step is to clean off the sanded material and use the polishing compound. I did this twice. The 3M Kit comes with a foam applicator. You use the foam side to apply the polishing compound.
A little hard to see but the lens is almost totally clear again.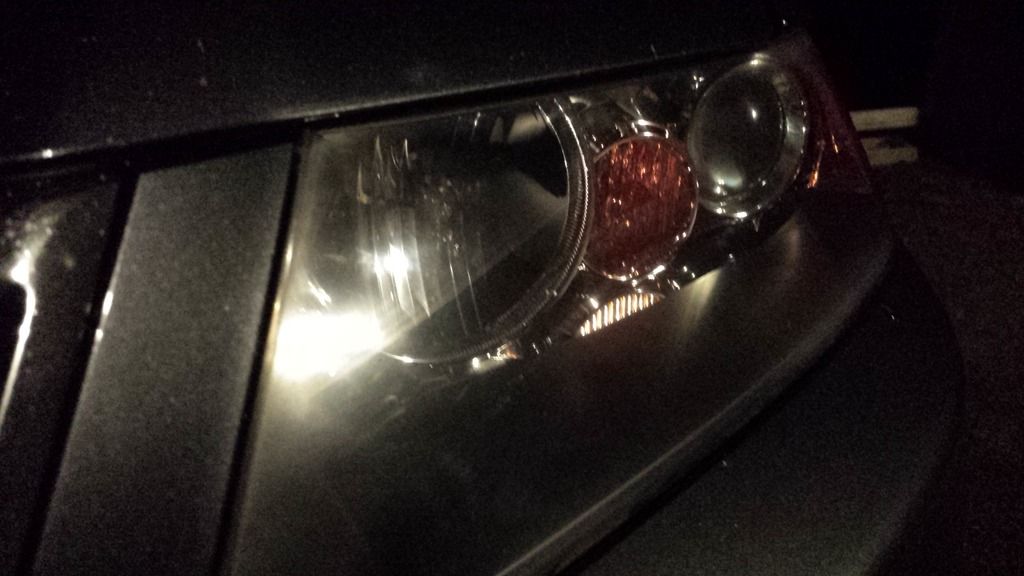 I ran out of daylight so I will be doing the passenger side next.
Here you can see just how ugly and filthy these dirty headlights were. That is 9 years of road ugly.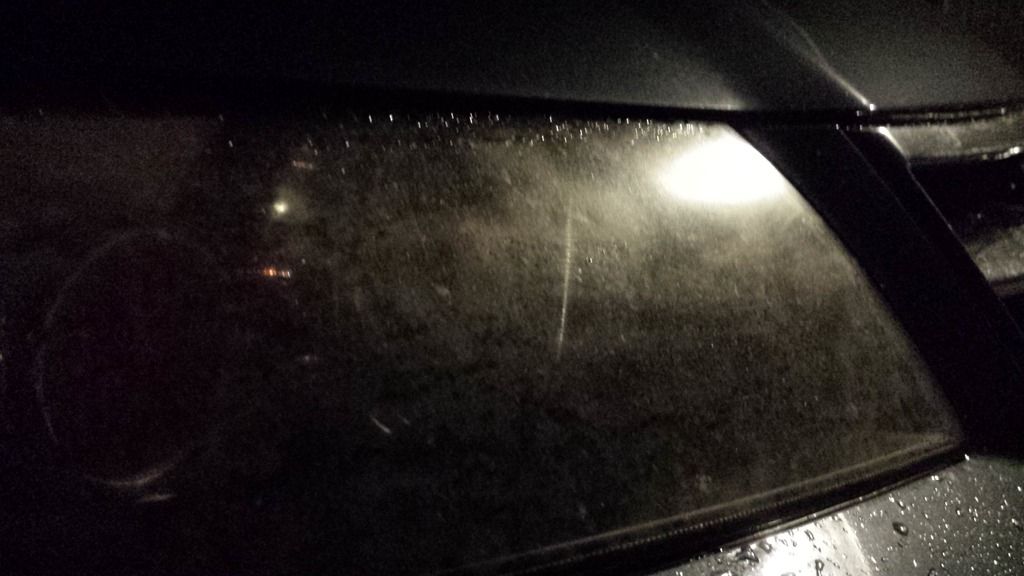 It took a while using hand power with my headlights, so plan accordingly or get caught in the dark like I did
Now you can apply a headlight protectant to keep that grime away a little longer.
Enjoy your much cleaner headlights!