·
Team Advantage Audio mem
Well I decided to make a diy of the tl-s instal
Things you need.
1. Tl-s sway bar and bushing
2. rachet and/or wrenches
3. alan keys best that you use the single ones , and not the switchblade kind
4. a saw and hammer.
5. some lube.
6. wd-40
7. jack w/ stnad or ramp (jack is probaly best.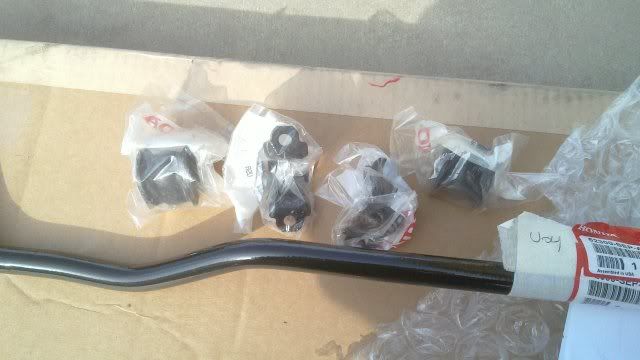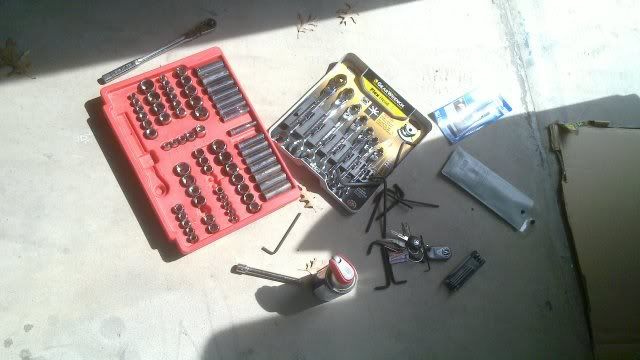 Instal
1. Get the rear of your car on either a ramp or a jack with stand
*PLEASE STICK TO ONE IDEA OF CAR IN THE AIR. IF YOU CHANGE ONE SIDE IN THE MIDDLE THE ENDLINKS WILL NOT BE EVEN AND WILL MAKE YOU GO INSANE!
If using a jack besure to take of the wheels
While car is on the floor take a socket and unbolt the lug nuts, but not all the way
Once car is in the air remove the wheels
2. Spray wd-40 on the end links located behind the rotors.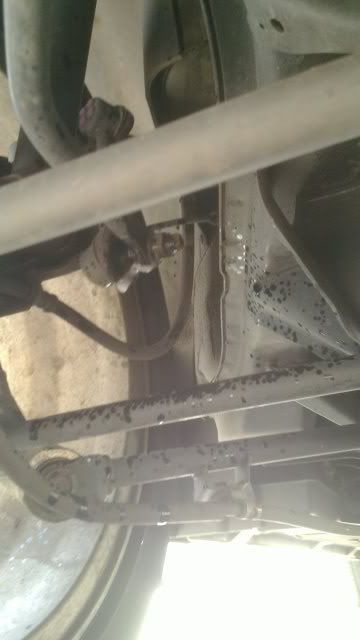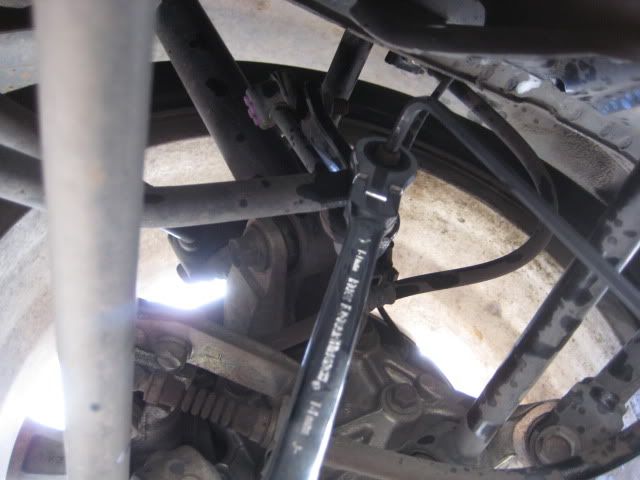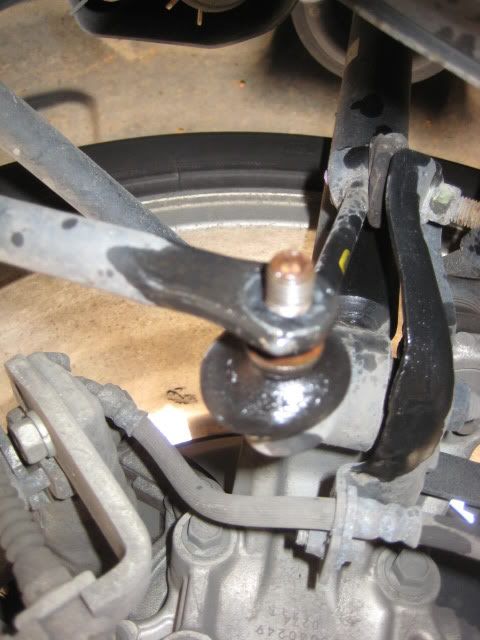 3. Remove both end links
Get your wrench 14mm and I belive a 5mm alan key
Insert the wrench onto the bolt, then place the alan key in its place to lock it like so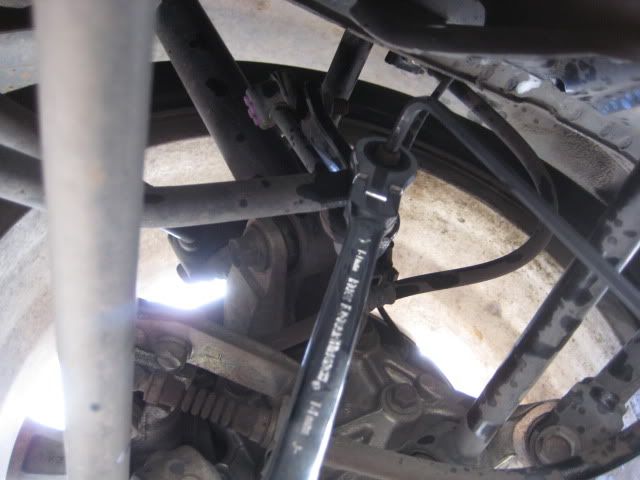 w/ nut off.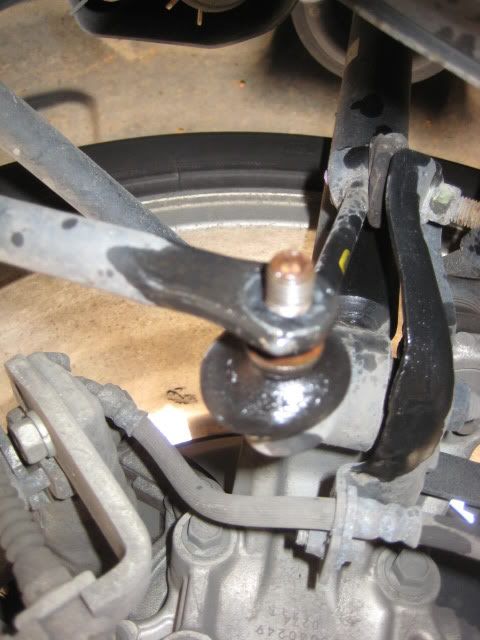 ****** put the nut somwhere you will not loose it!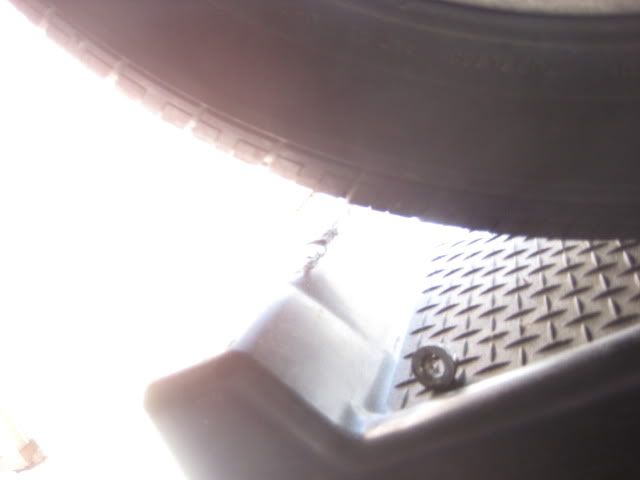 Repeat to other side
4. Removing bushing and bracket
Grab your rachet or your whrech. 2 nuts for each bushing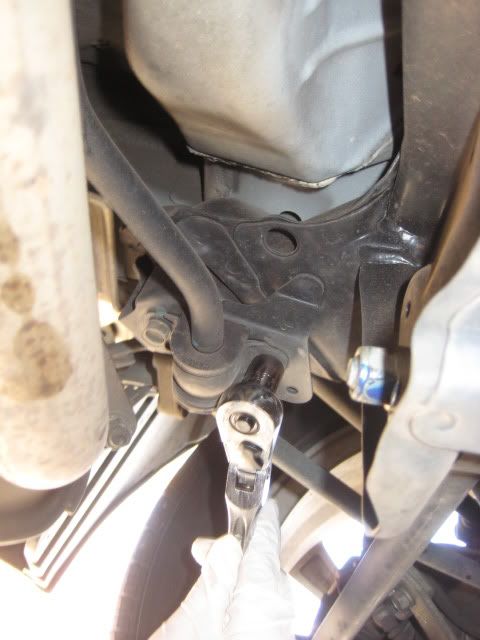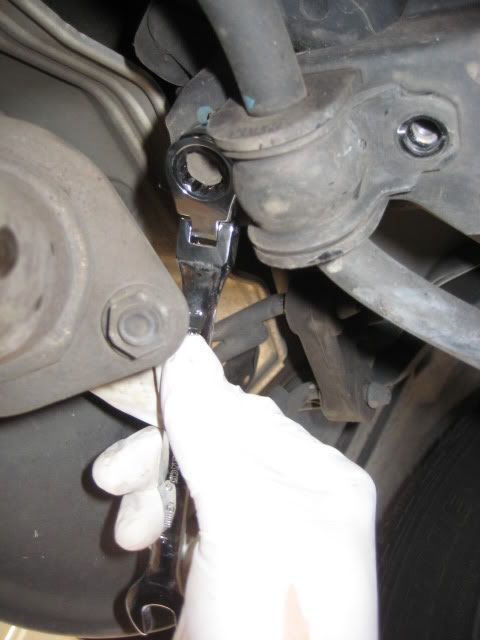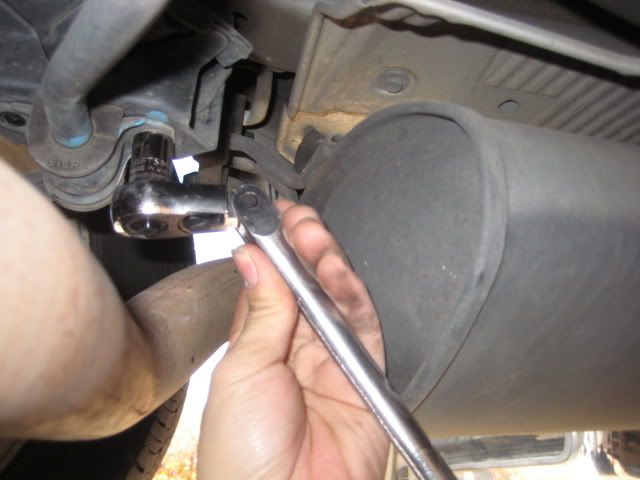 5. On oneside pull end link out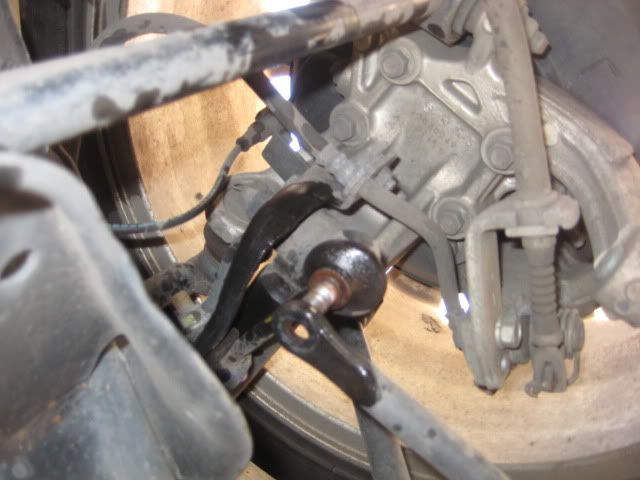 6. remove the other side end link
7.GET THAT BAD STOCK ONE OUT!
Pull one side downwords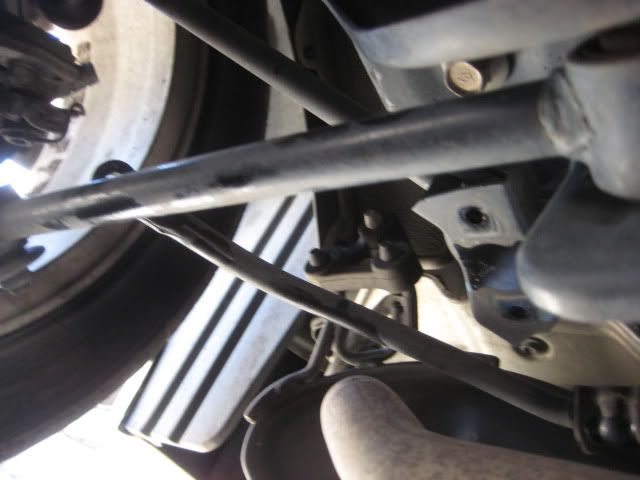 Then the other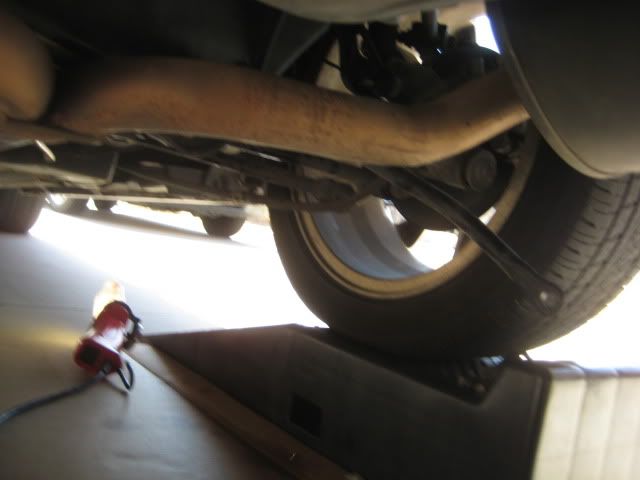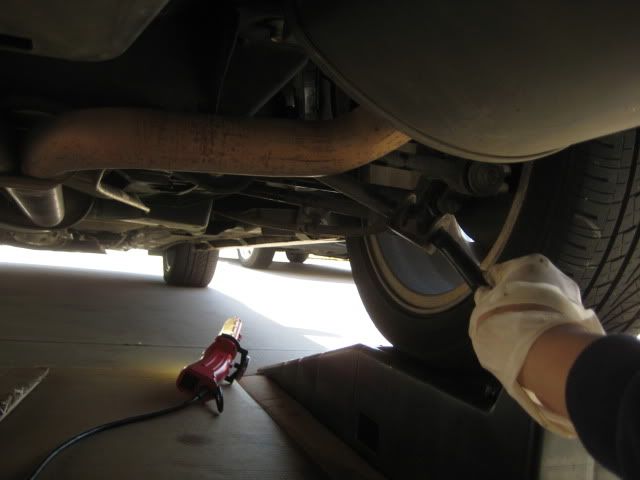 Start pull it to the a side of your choice. I found the pass side eassiest