·
, Chief SuperModerator, Marketplace
Discussion Starter
·
#1
·
Long story short, getting tired of the rust on the APEX'i WS2 exhaust, so I'm thinking about getting the piping redone. Not sure if it has to do with the car being low and scraping or the coating wearing out.
Anyway, throwing around the idea of going single or staying dual. I like the symmetrical look of the dual, but I've always thought it was kinda silly for the TSX to have dual mufflers. Either way, I'd be reusing the APEX'i muffler(s) and probably have a local shop do 2.5" mandrel bent piping.
1. Go single or dual?
2. Resonator or no resonator?
3. For you guys that had a shop make a single outlet exhaust, how much did it cost?
4. Anyone have the OEM exhaust plug with an 06-08 aspec rear?
Picture for reference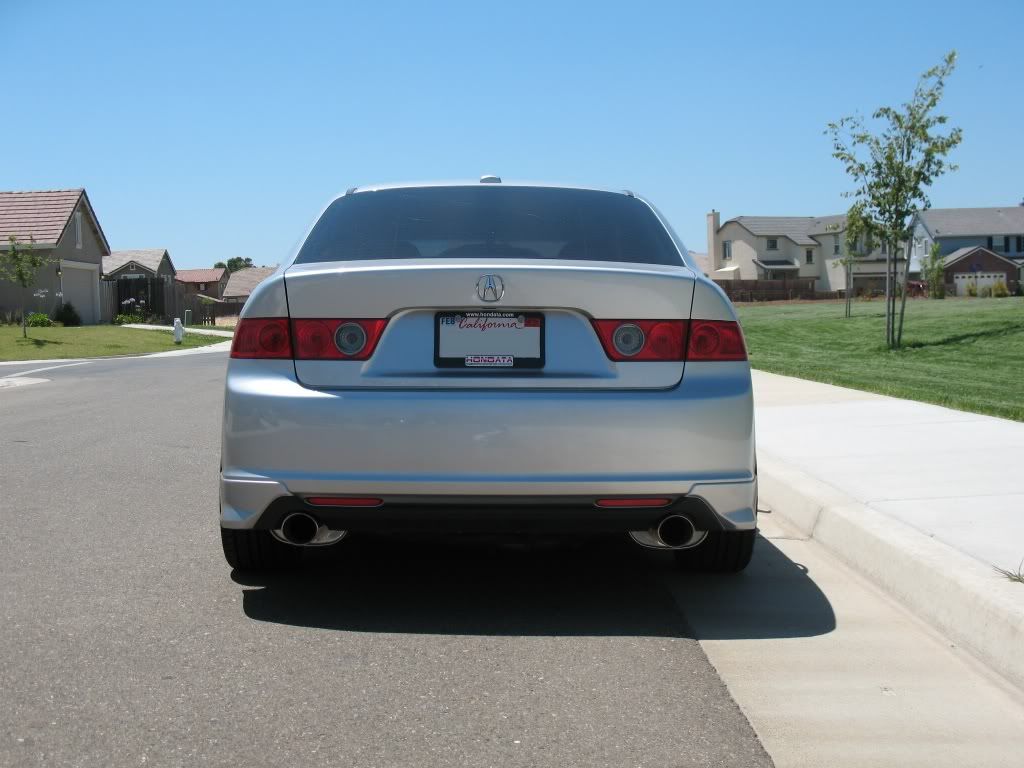 I rarely drive the TSX now so exhaust loudness is not an issue, although I'd like to avoid the "fart cannon" noise. Kinda lost interest in modding so I don't want to spend lots of $ on this either (around $300).
Discuss :nervous: