Discussion Starter
•
#1
•
Hello from the UK.
I thought i would share with you guys a mod i did to my Euro Accord (US TSX).
In Europe the Accord had a mild facelift in 2006 and one of the changes was the wiperblades were changed to the lay flat type. You can convert your old wiper arms to take the new style blades with a tiny mod.
The Honda (Acura) blades look better than the retro fit Bosch etc ones you get as they don't have a bulge where the wiperblade attaches to the wiper arm and looks cleaner.
Very easy mod to do and takes about 5 minutes.
Tools needed,
Small Philips screwdriver.
New Facelift flat wiper blades. £25 a pair from Honda.
Most of you will already know that the passenger side wiper arm is already compatible with the newer flat wiper blade found on the facelift 7th gen Accord but the drivers side has a block on the wiper that holds the old style wiper blade steady at high speed which gets in the way of the new style flat blade.
This mod will save you buying a drivers side wiper arm which costs £60 + VAT from Honda.
All you need to do is lift the arm and look underneath the plastic block and you will see a small Philips screw holding it to the wiper, Just unscrew this and the block comes off, Then your good to go.
This picture shows the plastic block that you need to remove. (under my finger)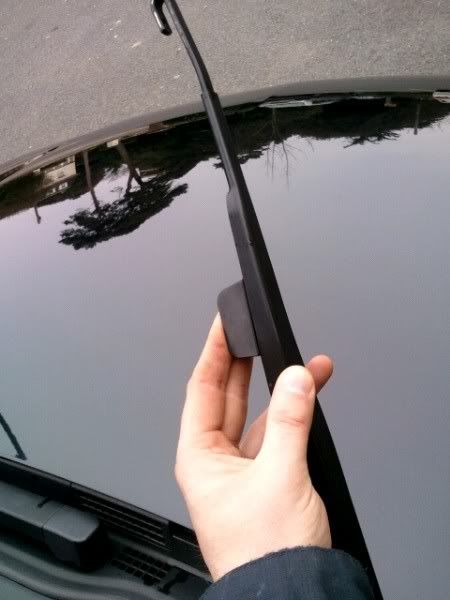 A picture of it removed.
Which leaves you with this.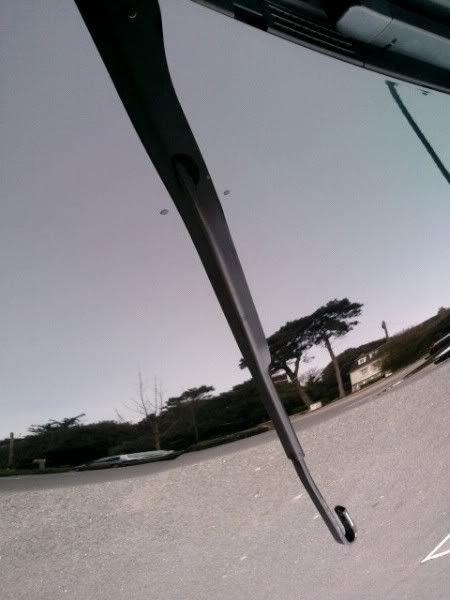 That is it, Job done.
Now just install your wipers you got from Honda and stand back and admire your handy work.
From this.
To this.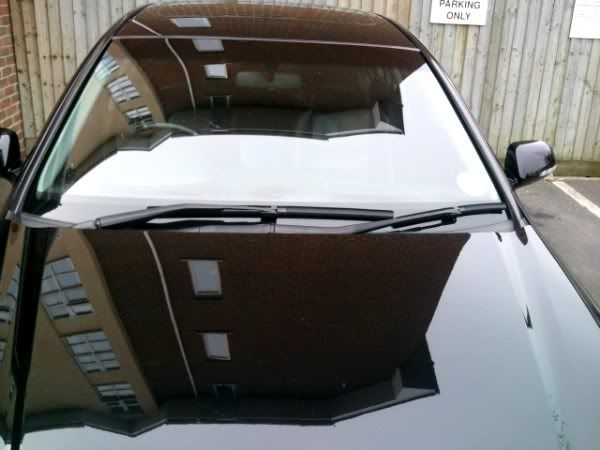 I have tested this mod at motorway speeds and i get no lift or chatter from the wipers and they work perfectly.
I hope this is useful to some of you.