Discussion Starter
•
#1
•
So my car gets raped...
ONCE AGAIN!
. Same place at work but this time I wont be able to hide it (unlike my license plate incident) :bawling: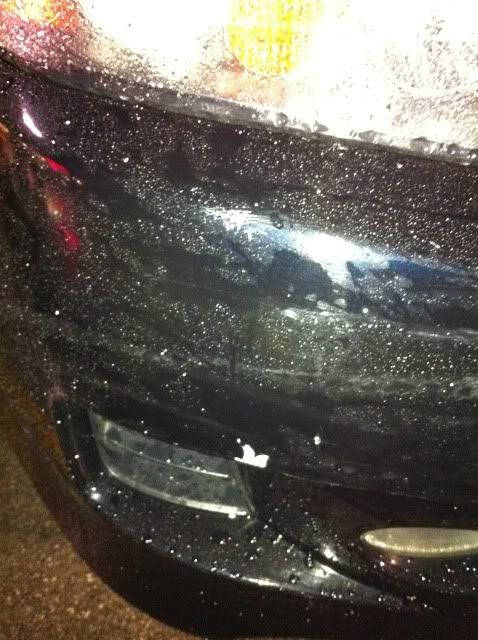 Someone carelessly backed up to my car, and since it was dark and raining...maybe the driver didn't see my black car. (or maybe he was blind)
Fortunately my head light and fogs wasnt damaged, but this is freaking ridiculous. I don't get it anymore...this car has been definitely bad luck to me.
My options are:
A) Get it fix (local body shop) ~$200
B) Buy a new bumper (oem style) ~500 w/ paint
C) Wait for a used bumper in the FS thread lol ~???
It doesn't look too bad right now since its dark and its pissing rain out side, but once the sun comes out the damage would be so visible.
Anyway im going to get a 2way alarm system tomorrow, so next time I would know if somebody does another hit and run on me! :shootme: