SOLD
Sup my TSX homies,
I have these Eibach's just sitting in my garage... I have no need for them. So I'm putting them up for sale.:toocool:
I got them when I bought a combo deal (springs & struts) with my Koni's. I never installed them but the dude (not a member here, [First thing I asked him lol]) said he used them for about 15-20k miles, but his wife couldn't handle the drop any longer LOL. Also, I do not have pics with them on a TSX. Google it haha
They can be seen here with specs & price:
Eibach Sportline Spring Kit, 04-08 CL9 TSX/CL7 Accord EuroR, 4.4540 - HeelToe Automotive
My price is pretty firm on $100.
LOCALs only please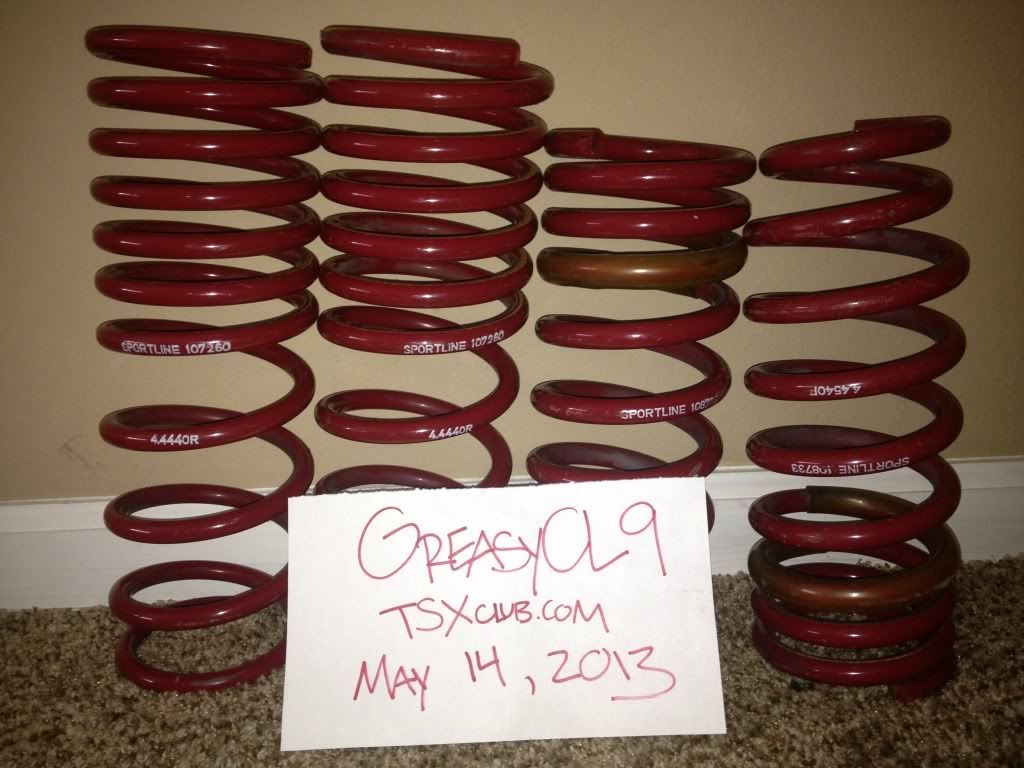 Either PM me here or txt 562-201-5694 Armando:rice:
Thanks homies