Selling off some things that have been sitting around.
Volk LE37t 18x7.5+40
Lips could certainly be refinished, faces look good. I forgot to weigh them, but they are under 18lbs each. I have boxes from my new wheels, so I could ship them at the buyers expense. I won't use a sketchy shipping method either, so please don't ask me to.
Price- $1200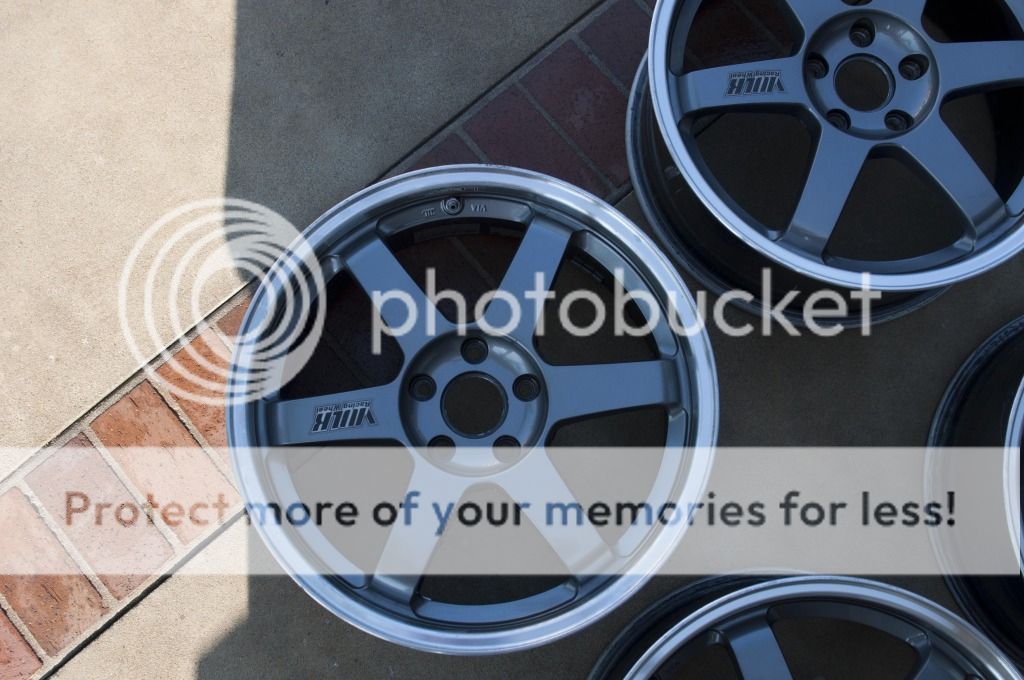 Center caps are original (these wheels are older than my car) and beat up :laugh:
Black Rays lugs
Little bit of wear on them, but overall they are in pretty good shape.
Price- $80
FLP high flow cat
Nice improvement over stock, especially the exhaust note (I miss the sound more than the top end gains). I broke the tabs on it so the heat shield cant be used with it :bill: I took it off because I was paranoid about getting pulled over in Irvine (I had heard cops here were harsh) so I wanted to make sure my exhaust system was all CARB legal so I wouldn't get a state ref ticket.
Price- $225
OEM 06-08 headlight housings
No bulbs or ballasts, just the housings! There is a scrape on the lower corner of the drivers side (picture below). I used these when I was painting my headlights. I just swapped all my bulbs over (easy to do) and then I took my time with my headlights
Price- $60 for both
I also have a spare cup holder sitting around that I used when I was doing my illuminated cup holders. If you are interesting in doing that project, these will help you. You can make sure the LEDs and the tact switches are sanded down before you take out your cup holder and install everything into them. I worked on this project slowly over a few days, so a spare cup holder made a huge difference.
Price- $20
I'm open to offers on stuff, just shoot me a PM! :wavey:
I'm not looking to ship anything other than the wheels and the lugs.