Discussion Starter
·
#1
·
I've got a set of
OEM grey carpet floor mats off an 04-05
(which means there's no hole on the passenger rear mat to hook into the 06-08 models) and a set of
A-Spec exhaust tips
that I got from my A-Spec kit up for grabs.
First, the OEM grey carpet floor mats are in fair condition. I bought them off another member on here, Kevin -
http://www.tsxclub.com/forums/tsx-classifieds/58189-oem-gray-floor-mats-carpet.html
When I got them, they were dirty to say the least. It was mostly surface dirt and a bit soaked into the carpet. I steam cleaned them with a Bissell steam cleaner and were air dried. There's still dirt deep in there which can be further steamed out. There were no stains from my memory.
Since I swapped out my all-seasons for these mats in late March/early April, I have been driving the car daily. There's still some dirt that can be cleaned out to make them look almost new.
There's very little wear on the driver mat, almost no wear on the passenger front and the rears look untouched. It also looks to be from a AT as there's no wear from the left foot from the clutch.
The reason I'm selling them is because I've got a set of black carpet mats now.
I'm asking $60 for the mats.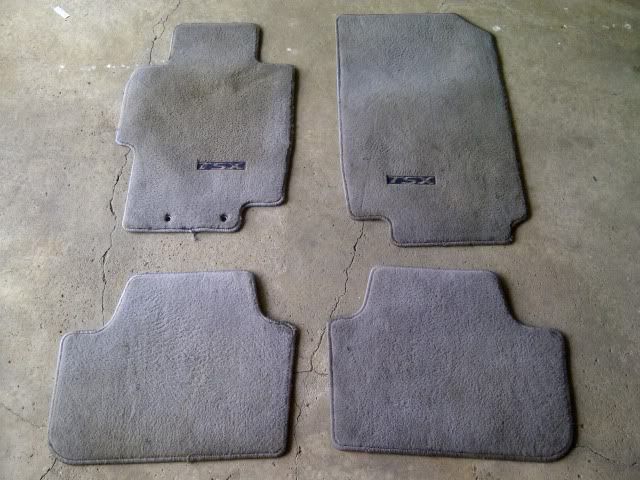 I've also got a set of A-Spec exhaust tips that I got from my A-Spec kit and they were installed a week ago (April 30). I wiped down the surface dirt yesterday and will continue to do so every week when I wash the car.
I'm currently gauging interest in these, so feel free to make offers.

The reason I'm selling them is because I have a new exhaust and won't need them alongside the base tips.
They were uninstalled May 29, mounted for a month and has been cleaned 5 times total (once per week and once after dismounting).
A-Spec tips on the left, base on the right.
The only difference is the bolt is at the rear of the tips allowing them to stick out more on the car and sit flush with the A-Spec rears.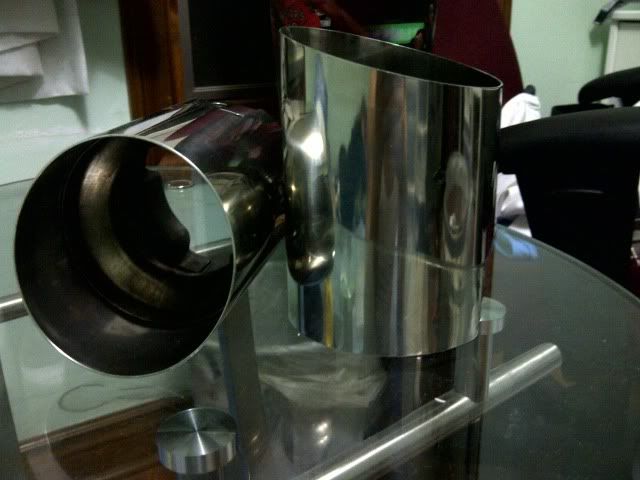 I'm also looking to buy some
04-05 front end parts
;
http://www.tsxclub.com/forums/tsx-classifieds/59066-coils-exhaust-04-05-front-end-conversion.html
Text or email is preferred, but I will try to check PMs once a day or two. (647) 267-0248 or
[email protected]
.
Steven