Discussion Starter
•
#1
•
Aight guys...Took MMs's advise and pick up a set of Yellow Koni struts and shocks, snagged the 20's off and put my 18's on it. Also, replaced the 6k foglight hid kit with some 3k bulbs.
And the end results.....
My wife wanted me to put my 20's on her RSX...LOL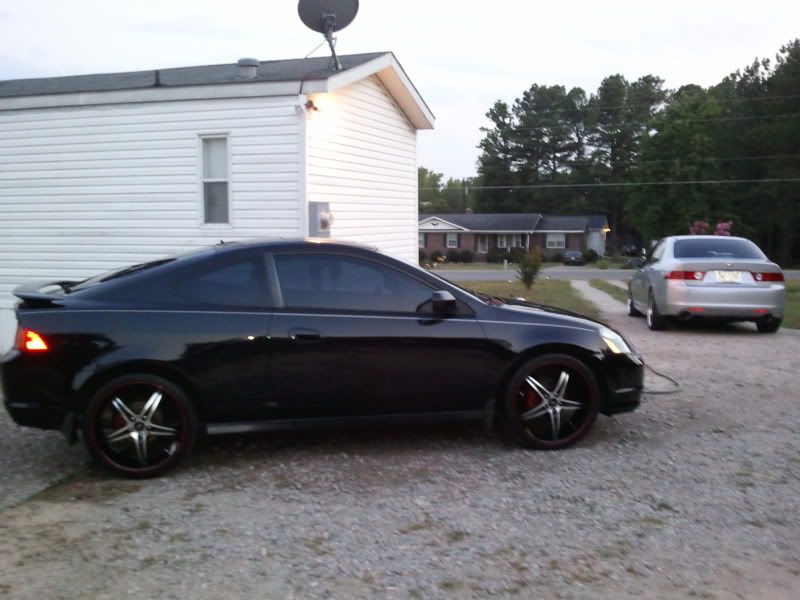 hey guys, I bought the df210 tanabe springs from Bruno last week and finally had a chance to drop off the car yesterday to get everything put on...I also purchased an ingalls rear camber kit from Heeltoe because everyone talked so highly of it. I'm a lil concerned because the back looks really low..I have 20s on it and believe it or not, The Front Is Clear! I didn't have to heat or cut anything to keep my full turning radius. The rear is what bothers me...I think I'm going to have to roll or heat the plastic at least to the tire scrub at a minimum...can you guys let me know if this looks normal. I had a set of Tanabes GF210 on my eclipse and I think it was the same way, I've sold the car tho, so I can really remember.
here are the photos this morning...car is dirty, its been raining out here and I haven't had a chance to wash it....