Discussion Starter
•
#1
•
So I've been a member for a little bit, adding my 2 cents where I could, posting a little, and adding a couple threads of my ideas for when I do get my Dream Car.
First Thread, First Post
Not Yet, But Soon. Ideas Thread
So, in the (hopefully) near future I plan on getting the TSX. I was driving a 2001 Olds Aurora. It was nice but falling apart on me pretty quickly. Sold that because there was a deal I just could not pass up.
I ended up getting a Milano Red (Little Faded, but super clean) Integra GS. It had 72000 on the odometer when I bought it for 5g. Not a bad deal. One owner, barely driven.
Im not leaving, just focusing my modding skills before I start tackling the beast!
These are just a couple ideas I have for it (since I know alot of members came from the DC platform). Let me know what you think
1. Koni/GC combo most likely, F&F if I change my mind. Its a DD with no track use so 2 inches is all I'm looking for.
2. Im Vinyling the top of the car, Gloss Black. I love the "Glassy" look. So smooth.
3. Probably DIY wheel paint. I think the MR is really sexy with a nice set of deeeeep Bronze wheels. I have the stock meshies. That will have to do for now.
4. Guy on ebay has authentic Raybrig Fogs. Somehow, in the future, yellow bulb it and throw it on. Love that look too.
5. Open for Suggestions!!!!!!!!
When I bought the car it was really oxidized. The paint was not clean. The interior was flawless, but the owner skipped out on the exterior. Asked him if the car had ever been clayed. "Whats That??"... Awesome.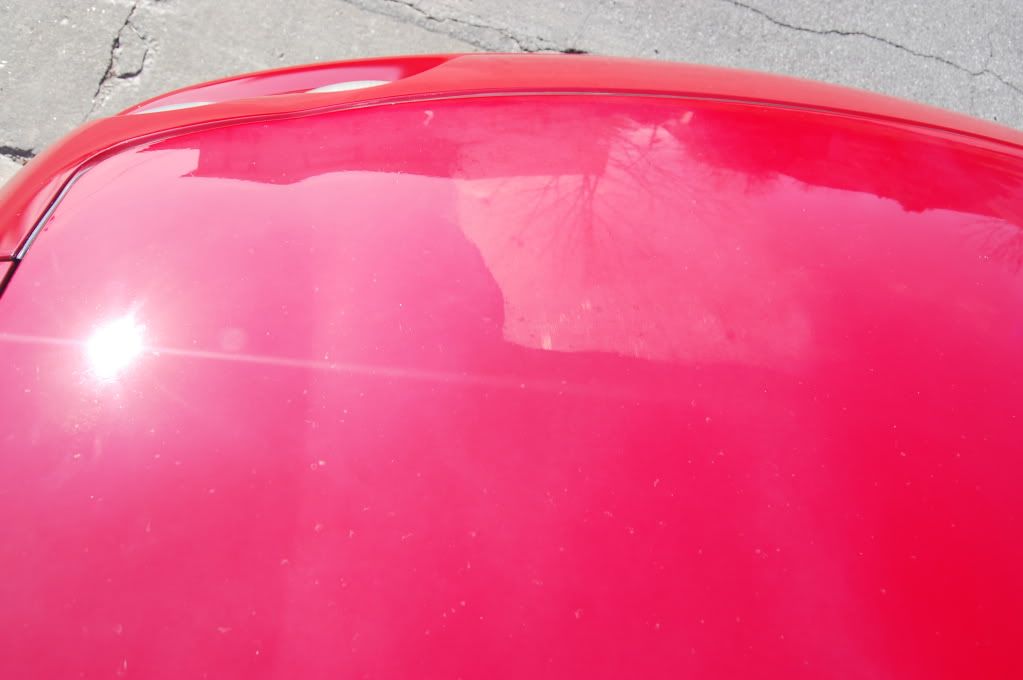 (Pardon the newb pic, couldnt get a good angle)
Left a small spot on the hood untreated to give a "Before/After". After 5 hours, Wash, Clay, Polish Compound, Polish, and Wax (All Meguiars), I think it looks pretty good. Other than the chips, dings, scratches (which I hope to get out in the next few months with a little DIY), its a clean little car.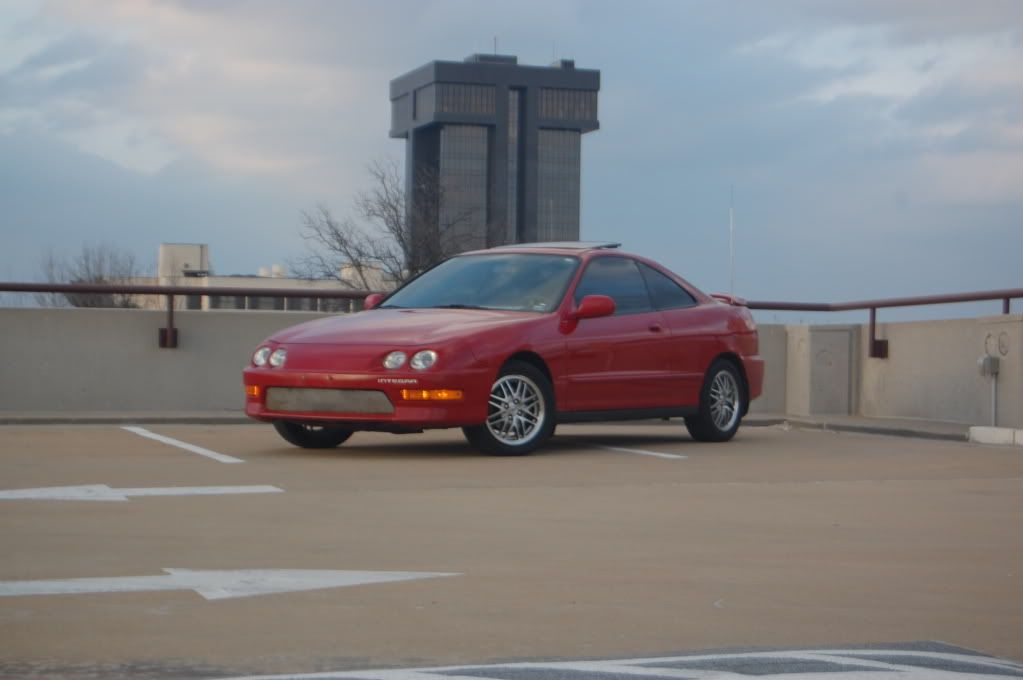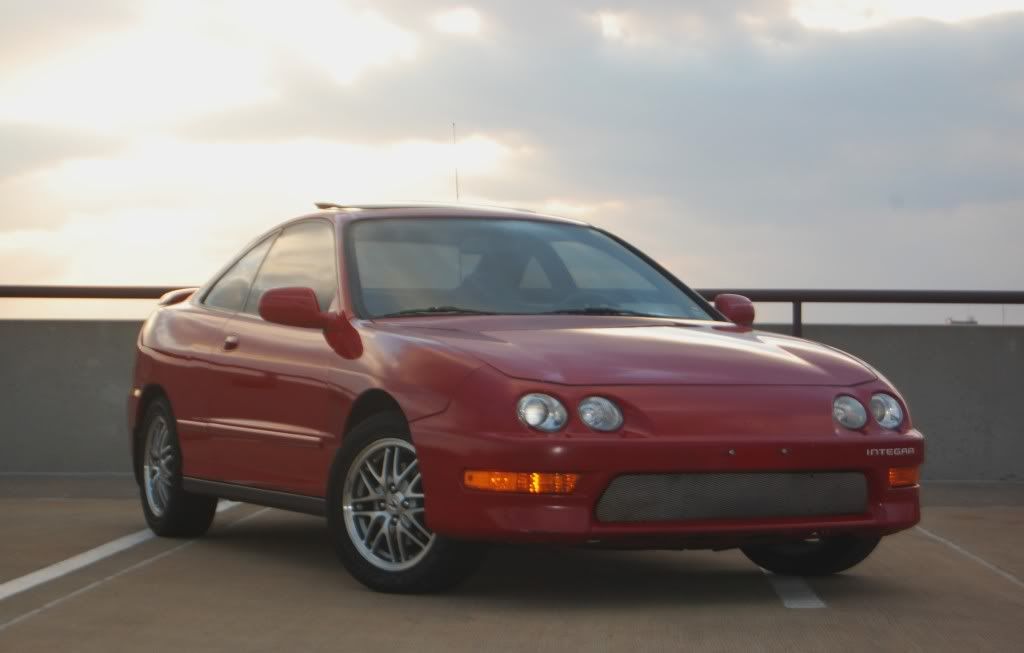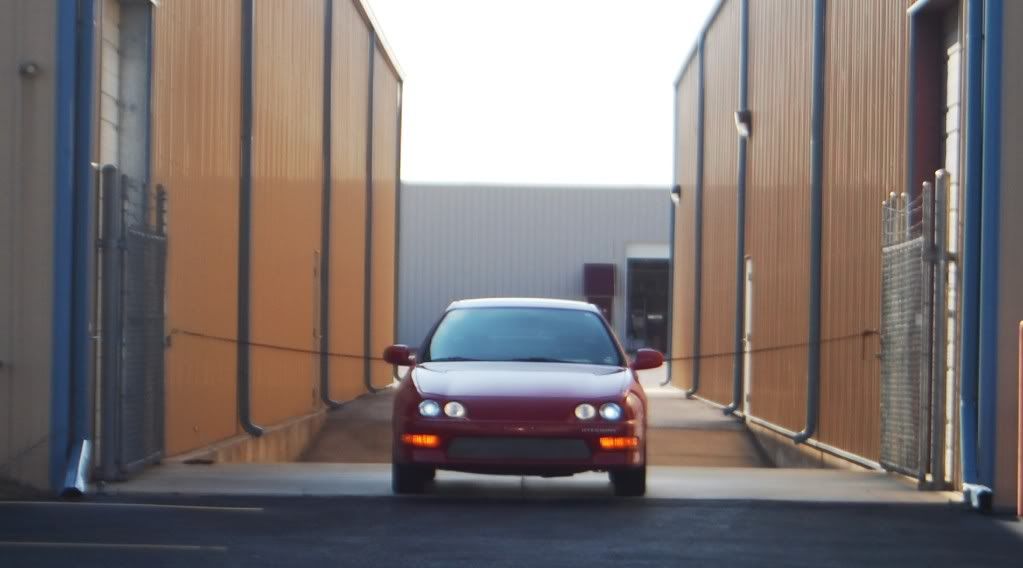 (will look alot better when its slammed for summer:ben
Let me know what you think!
I'm hoping this is a step in the right direction, that being my 06-08 TSX. Wish me Luck!!!!:cheers: