Discussion Starter
•
#1
•
Okay so when I was filling up today, I notice that there was some gas leaking from the side rear bumper...while I was pumping gas!
I filled it up till it was full, and the pump clicked at least twice. What I dont get is why the gas leaked from the rear bumper, and not thru the hole where you put the gas in. If its full full...wouldn't the pump just keep clicking preventing me to put more gas in?
My guess would be a leak (maybe a bad gasket) somewhere from the pipe to the gas tank.
I wont be able to get this checked until friday, hopefully ill be safe driving like this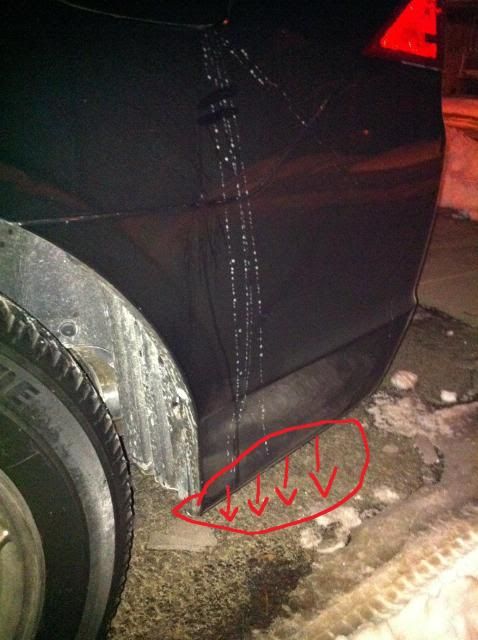 Thats where the gas came gushing down