Discussion Starter
·
#1
·
Hey guys,
Finally tackled my inner CV axle rebuild this weekend, hopefully this helps people as theres not many pics on this and its not that bad to do. Got the kit from HeelToe for the passenger side.
I followed the DIY by goosemuerte located
here
and took MrHeelToe's advice and did not remove the axle nut as you really dont need to remove the whole axle. It may be easier for you to rebuild it out of the car though; make the decision before jacking up the car. If you bought the kit from Heeltoe like I did, it does come with the axle nut and a tonne of grease.
Beginning advice: make sure you have C-clip pliers handy (mine was a pain to remove with out them) as well as a medium/small hammer if you're not removing the axle, and some rags. Extra hands were useful for getting the lower balljoint back in too. Follow the DIY except removing the axle nut, I used the "1/2" rachet handle on the lower ball joint" technique found in the DIY.
To remove the inner joint from the half shaft, I used a long 1/2" extension and a hammer to bang it out rather than tugging on it. Then just snip the inner boot band, pop off the boot and you'll see this (I took off the bearings):
Once you clean that up theres a C-clip holding it on, remove it and I again used an extension and a hammer to take off the spider. Theres also another retaining clip on the half shaft. The kit includes both clips, replace both.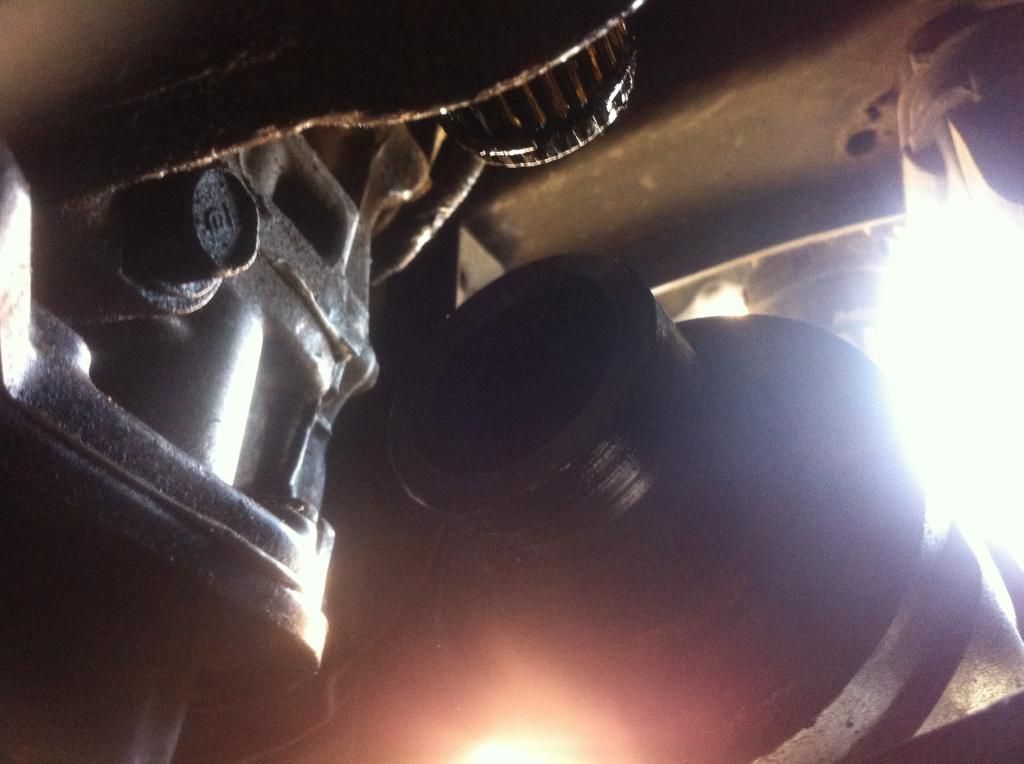 Now make sure you clean it good, dont want any rocks or dirt in there. Pre grease the inner cv joint, bearings and spider. Be generous. MAKE SURE to put the bearings on the spider the proper way! (C clip outwards, race inward). Fill the boot and put it back on with the band tool. Princess auto sells the one recommended by heeltoe. Try not to over extend the joint. Put the inner joint back in, ball joint and then the fork and you're done.
After replacing it, I noticed a very slight decrease in vibration when accelerating between 85-100 km/h which leads me to believe the other side is worn too. However much I want this vibration to go away I can't say its not the whole axle causing the issue. All in all if you have the cash, replace the whole axle, its cleaner and easier and might yield better results.