Discussion Starter
•
#1
•
So i have been working on my Led Tail retro for a week, and i wanted some suggestions.
I would like to make the following points clear:
- I only have a spare set of Passenger inner tails, so all work will be done on that for now.
- I know the taillight looks hacked apart, i will fix that
- I do not plan on leaving the perf board "look" on the final product
- For the sake of pictures i did not put the leds at full brightness
- I can make any design that would fit into that circle (about 7 1/2 CM diameter)
- I plan on making all 4 lights (both driver and passenger) into marker/brake lights (right now only one of the rear tails get brighter when we brake.
- Unlike the other tails you might have seen, these will be true dual brightness, as well as an inner circle lighting up.
- I will update this thread as i make new prototypes
So here are pics of my first design:
Tail lit up as marker light: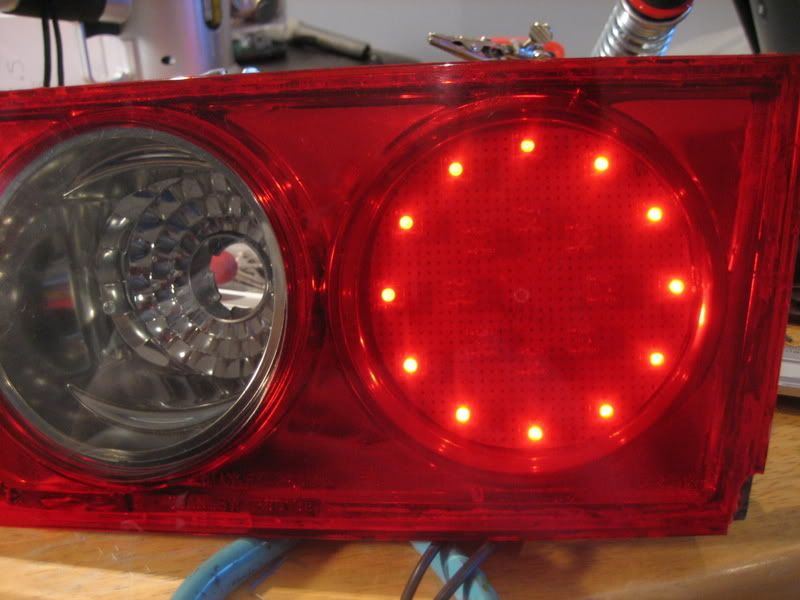 Tail lit up as brake light: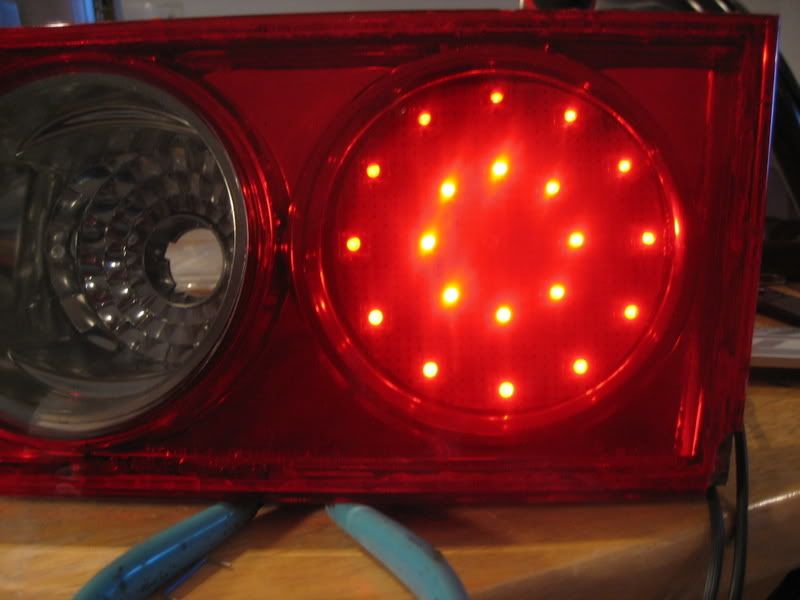 Tails off:
Tails with lense off:
I plan on making another design which has the same outer circle, but with a more full inner circle, perhaps with an led in the center.
What do you guys think? This design is not the same as the previously done led tails you might have seen, the leds are a bit more seperated and less are used.
I will post up my other design in a day or so.