all sold
hello, hello.
as you know, my garage is getting cleared out slow and steady.
up next on the chopping block is the following:
Modded Euro-R grilles!
so yes, that is an Acura symbol on a Euro-R grille.
and yes, this fits the 06, 07 and 08 stock TSX bumper perfectly.
an no, there's no fitment problems or gaps like with the 04 and 05.
so, Japan got destroyed by mother earth, and getting these right
now is not a picnic. so due to the troubles of finding them, I'm
making two of my extras available for sale.
yes. I have two of these for sale in this thread.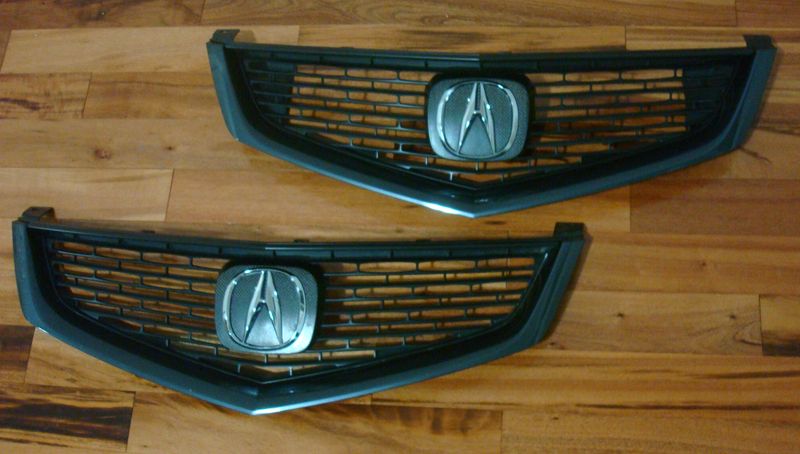 price is as follows:
grille sold as is with the modded A: $220 + shipping
grille as is WITH a new Honda emblem included: $240 + shipping
blah, blah, blah.
listen, these are not easy to find, if you wanna bitch about the
price, that's just great. but I'm not dropping it. same deal with
my CGP factory hood trim. this stuff doesn't fly over from Japan
on its own and it's not common.
one of them has a couple nicks on the painted part, so if you're
not CGP, I'll send that, seeing how it needs paint anyway, I'll
reserve the other for someone with a CGP
all sold