Discussion Starter
·
#1
·
At first i was here
and then, some man in a white pick up took her away. tears were shed, drinks were had
But this mystery man left this behind
(defiantly helped the tears)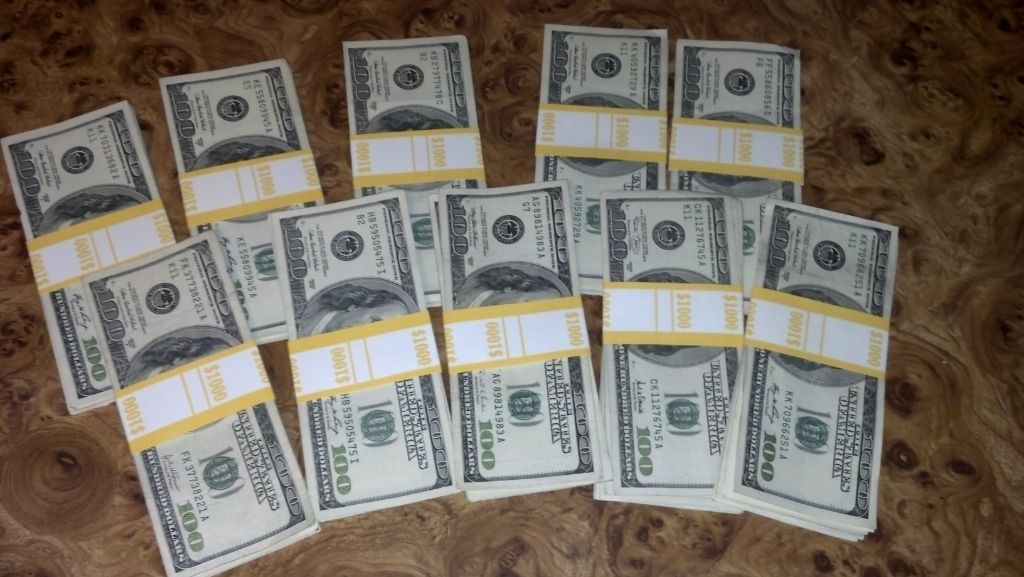 I also sold my daily driver two days before this, so i found myself looking for a new car.
i looked into many different cars, found a couple NSXs i fancied, i found a 04 cobra i highly considered. thought about supras, rx7s, lexuss, nissans ect...
couldnt really decided 100% but i keep going back to one car i have wanted for quite some time now...
just so happened to also be the most boring car i considered in the long run, as somebody said on facebook a"house wives everyday car" lol
welp so after relentless searching nation wide + canada + austrailia, for the right year and color and options.
so about a month ago i found this 2004 acura tsx, arctic blue pearl, 6mt, navi locally for a great deal, it needs a little tlc here and there, but thats what a project is isnt it?
at first i was kinda worried about it being a fairly underpowered car, after dailying a k20-civic for 2 years, but so far the car is wondferful so far, well other then the AC crapped out after owning it for 2 day
which is expected of tsxs, i was just hoping for it to last a bit longer. i have already ordered all new ac parts for it, just gotta get off my butt and do it or pay somebody to do it for me. lol
So being like many of you guys, i cant leave well enough alone haha, even after not having to worry about my driving habits, and not worrying about speed bumps and bad drive ways.
i decided to get coilovers, and pu them on this last weekend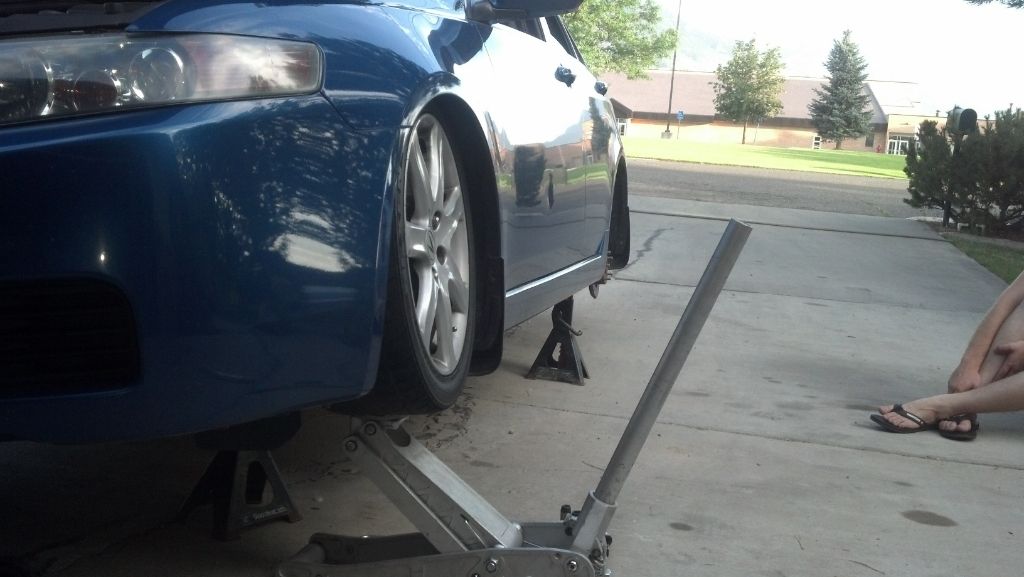 haha a little bit to low for the first try lol
while i was at it i bought these
18x9 +37 SSR Professor SP3s in SBC
wheels on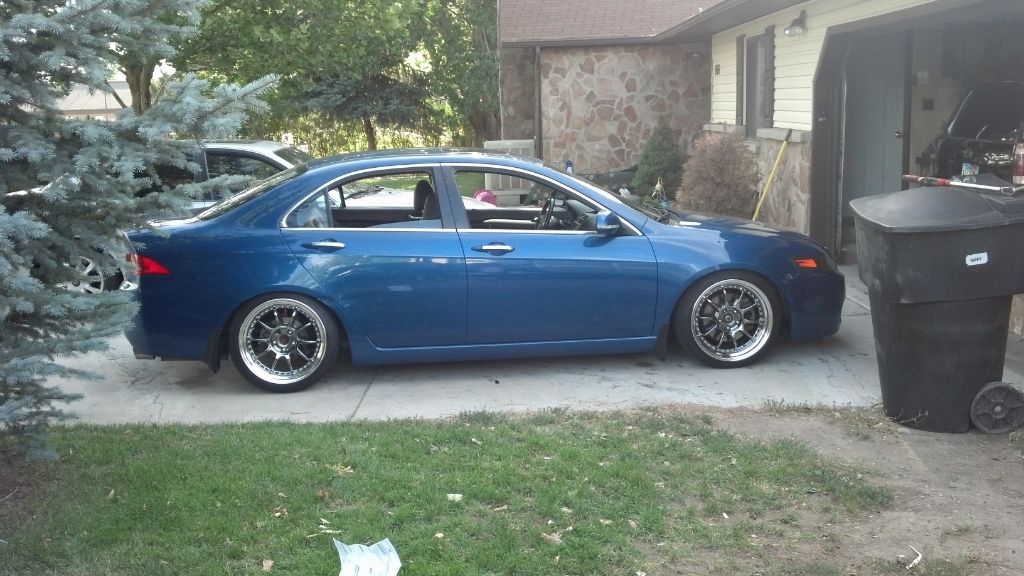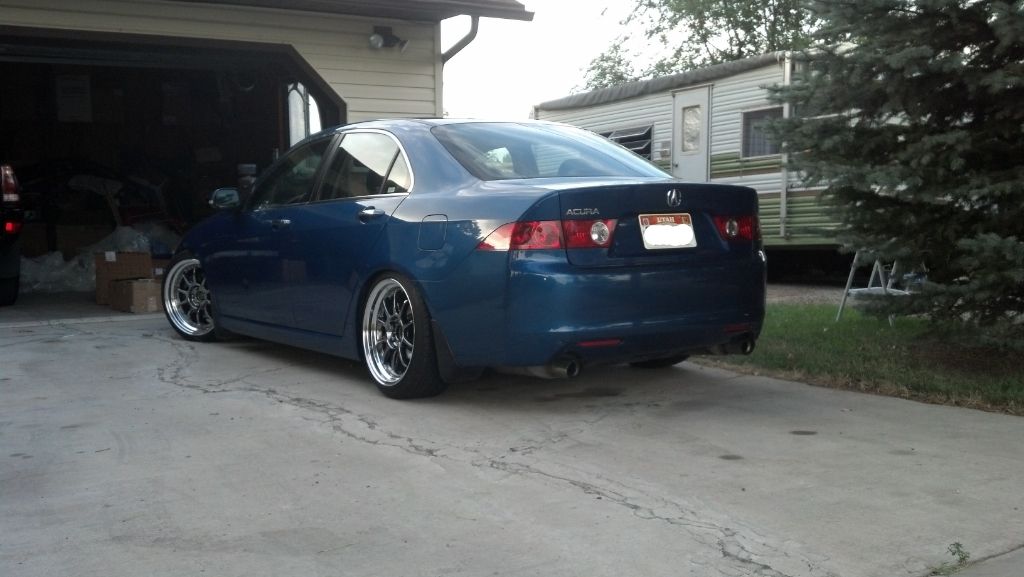 So far as future plans go, i already have ordered
SSR center caps
buying a set of volk formula lug nuts w/ blue caps from ferris
Oem fogs
Oem Euro r lip kit(will take a couple months to get from japan :/)
other things i plan to do or and considering doing
it will go into paint here soon hopefully to get all the dents, dings and scratches out of it
i will also get a set of oem window visors
and i have been considering a BBK of some sorts not sure yet
also debating a magnetized spoon replica spoiler, so it can be removed if wanted, as i love both the look of the spoiler and the look of spoilerless
for this year i mainly am gonna focus on the out side
next year i will focus on the interior and the engine bay, as far as performance goes, i really dont want much, and mainly dont want the car loud
i will update this any time something new happens, i really dont ave alot planned so it may be a sorta boring build thread, but what ever
thanks for looking