My 2006 Acura TSX "Latin Stance" Update 10/1/13
***UPDATE ON PAGE 3 10/1/2013*** Forgot how to update thread title haha but the new info and pictures are up.
So I have been trolling this forum for about a year and now I want to add my contribution to the forum. I bought a
2006 Acura TSX 6 speed with Navi
back in October of 2011 with about 88k. Immediately I began research and started to kind of choose what route I wanted to go in. At the time I was getting more and more into the stance game so after many pictures and many inspirations (Pat_jo and wtfuxCL9) I was set on stancing the car.
So on to pictures. Here are some from when I first bought it:
Most of you already know what a TSX looks like haha.
Soon after driving home I realized I was getting that dreaded vibration from warped rotors so the first thing I did was purchase a set of R1concept drilled and slotted rotors with Hawk HP pads: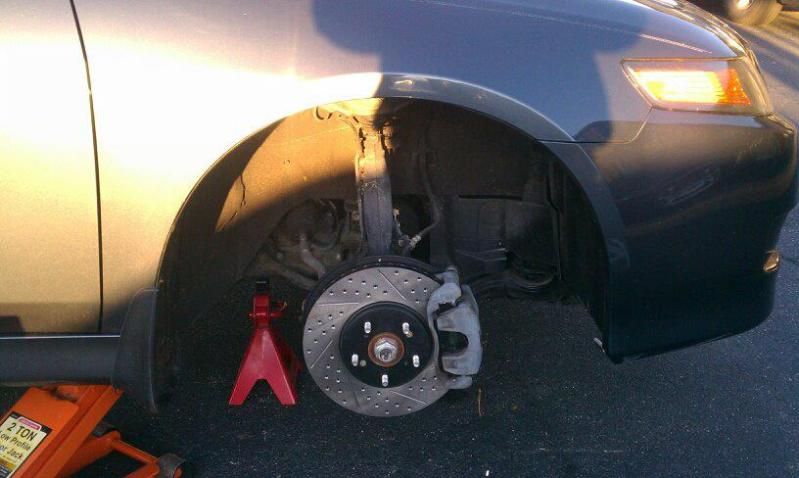 Then I was ready to be closer to the ground so I picked up a set of Form and Function Type 2 coilovers: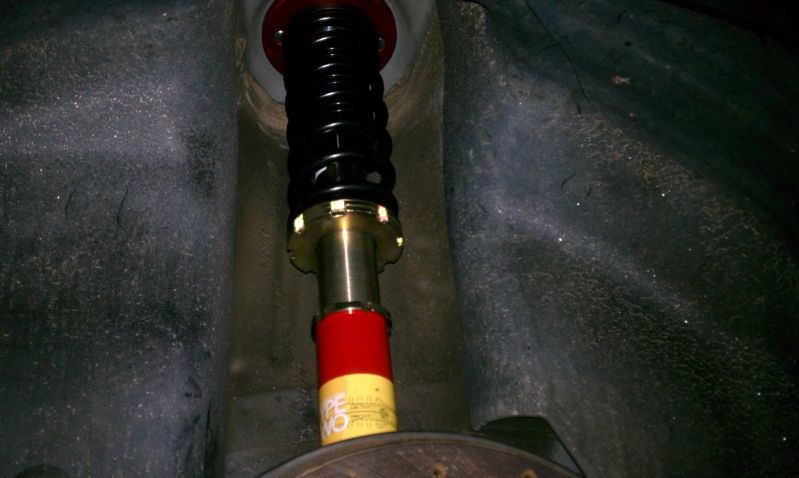 After install: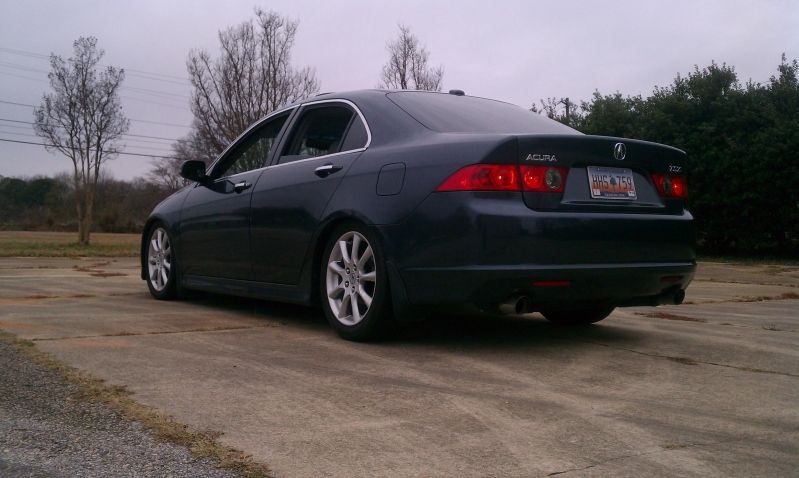 Coilovers came out awesome. Easy installation and easily adjustable. I was very impressed.
So after this I was now in the market for a set of wheels. I looked through a lot of different brands but everything I wanted was on back order. I fell upon TSW and ended up ordering a set of 18x9.5 +40 all around TSX Carthage wheels. Pics:
No fitment issues what so ever: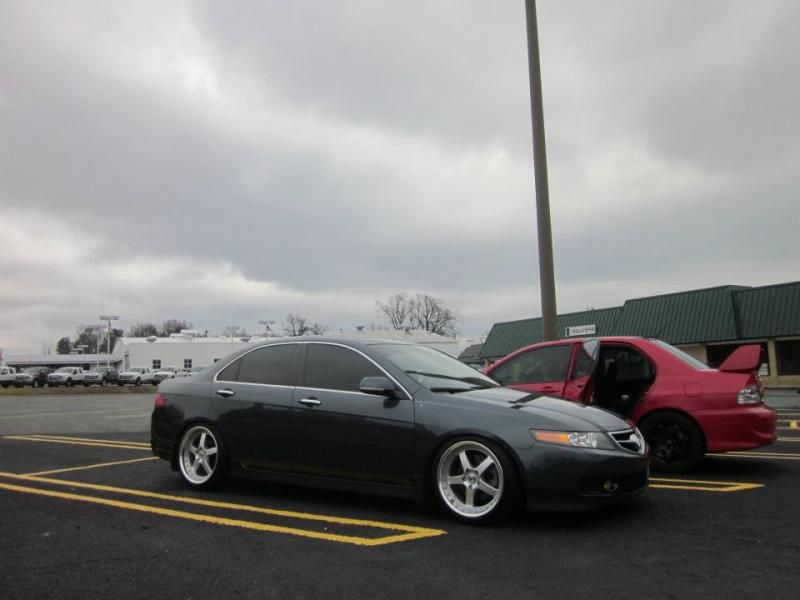 I felt like I was still at monster truck status so I turned the coilovers a little more and went lower: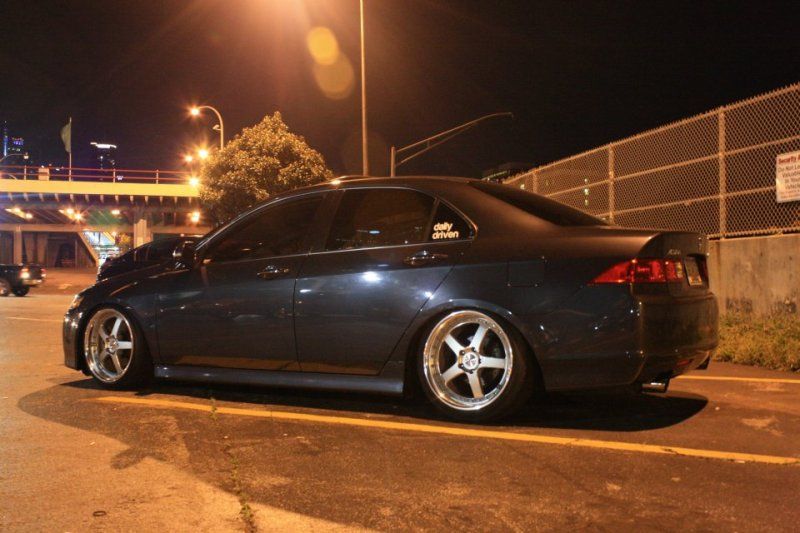 Added my "Latin Stance" sticker and was done for a bit:
I went to Import Alliance earlier this year in April and quite a few ppl spotted me: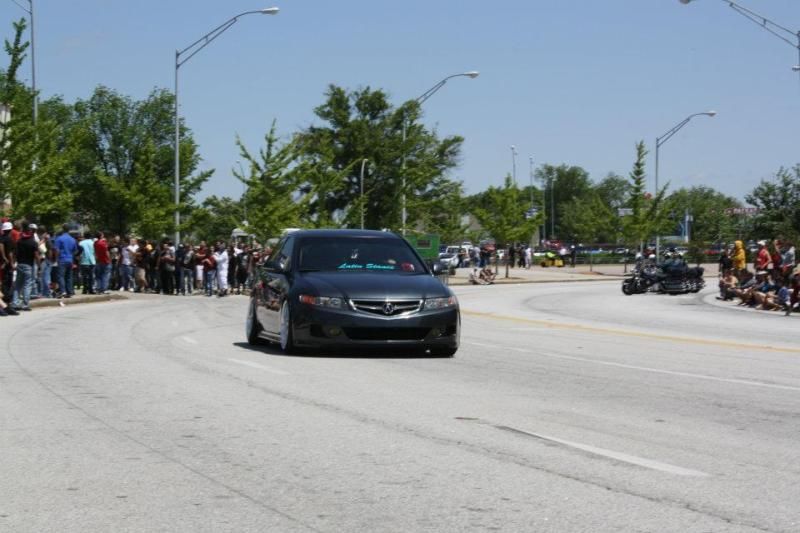 Some edited pics: