Discussion Starter
·
#1
·
posted this over on OzHonda as well . . . . cheers
Well after nearly 8 weeks (since my accident) I finally took delivery of my brand spanking new White Orchid Luxury 6MT Euro.
With no white luxury manuals in WA or coming in any time soon and the prospect of waiting for one to come from the factory (estimated late August) I was desperate!
Thanks to Burswood Honda - they scoured the country and found one in Adelaide. After some delays with shipping, etc, etc, I was able to pick it up from Perth today.
Here are a few initial pics at the dealer and around the traps.
I got the Modulo Aero bar and sports grille and in the flesh it looks awesome and super sporty. Looking at lowering (not much), have already fitted the Enkei Raijins (no good pics yet) and cannot get over how much fun and how comfortable it is to drive.
love at first sight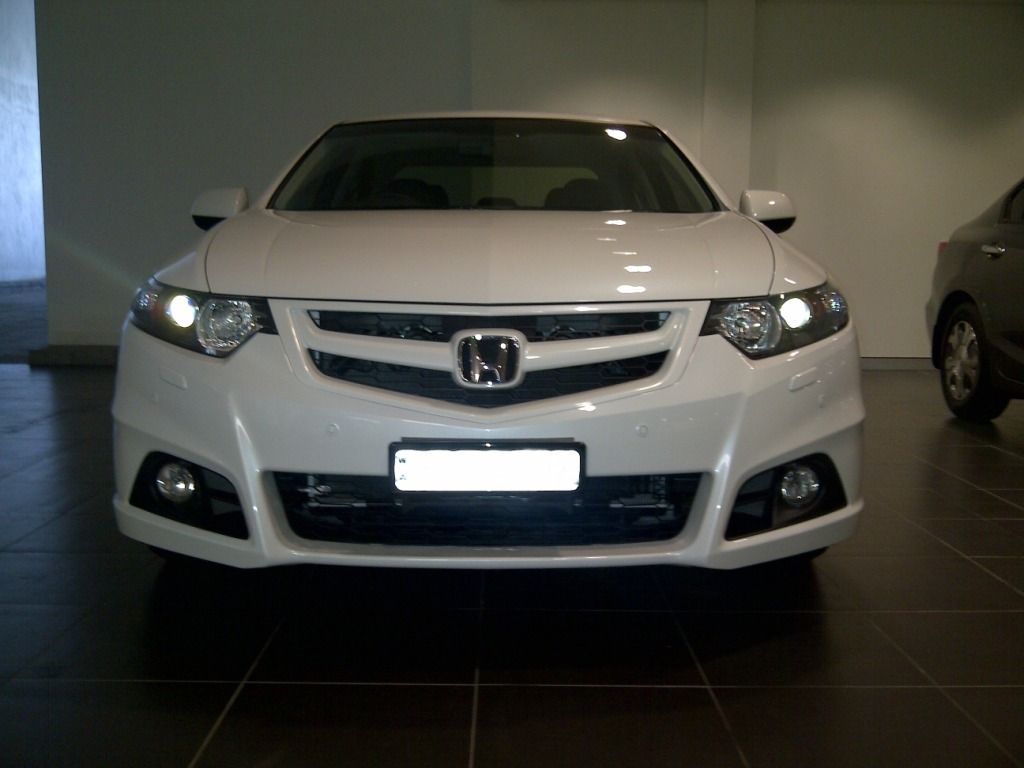 3/4 profile is stunning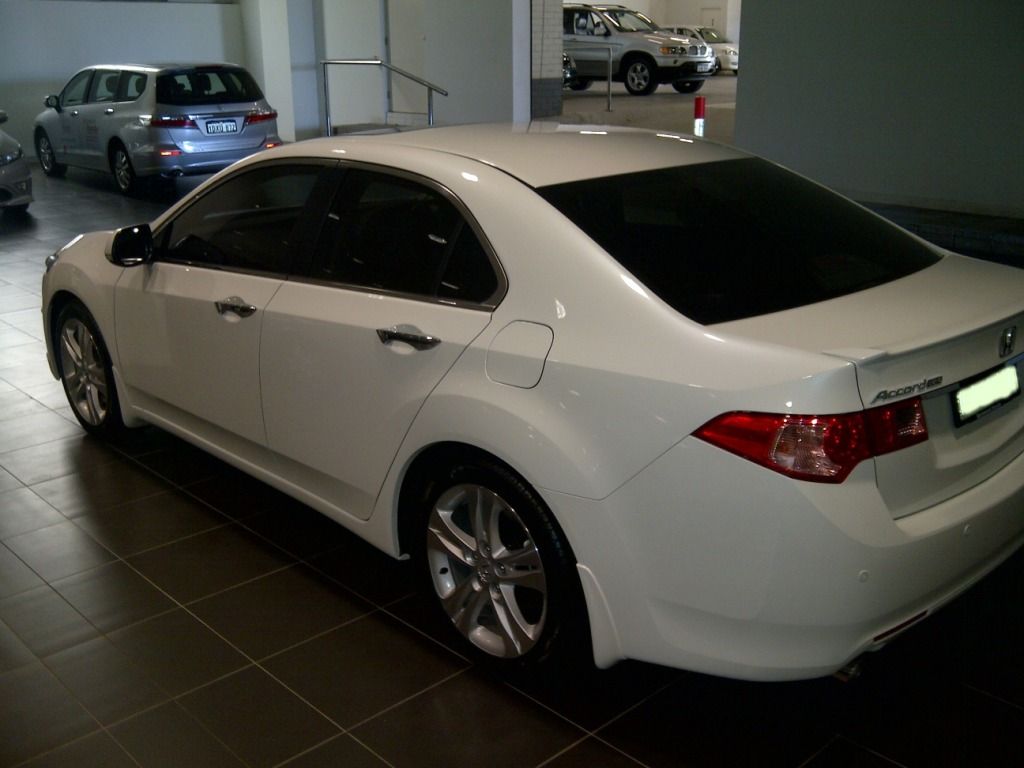 looked so good with the OEM wheels on I was tempted to stick with the stock wheels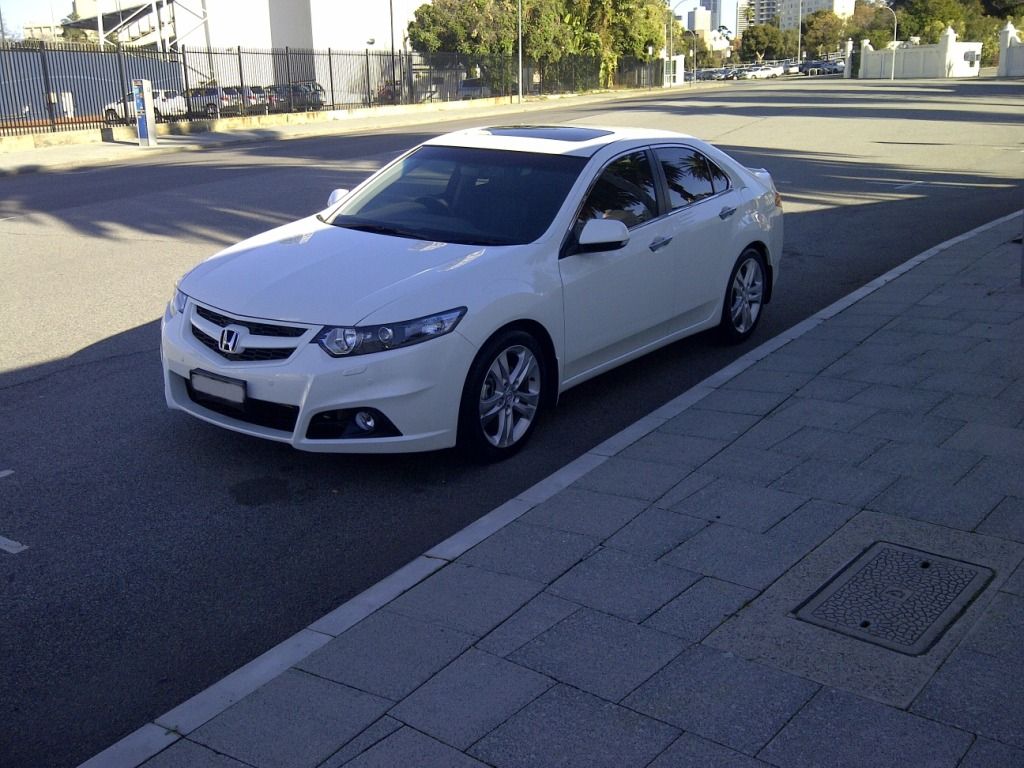 anybody recognise this shot? - not expecting many of our American mates to come up with the goods!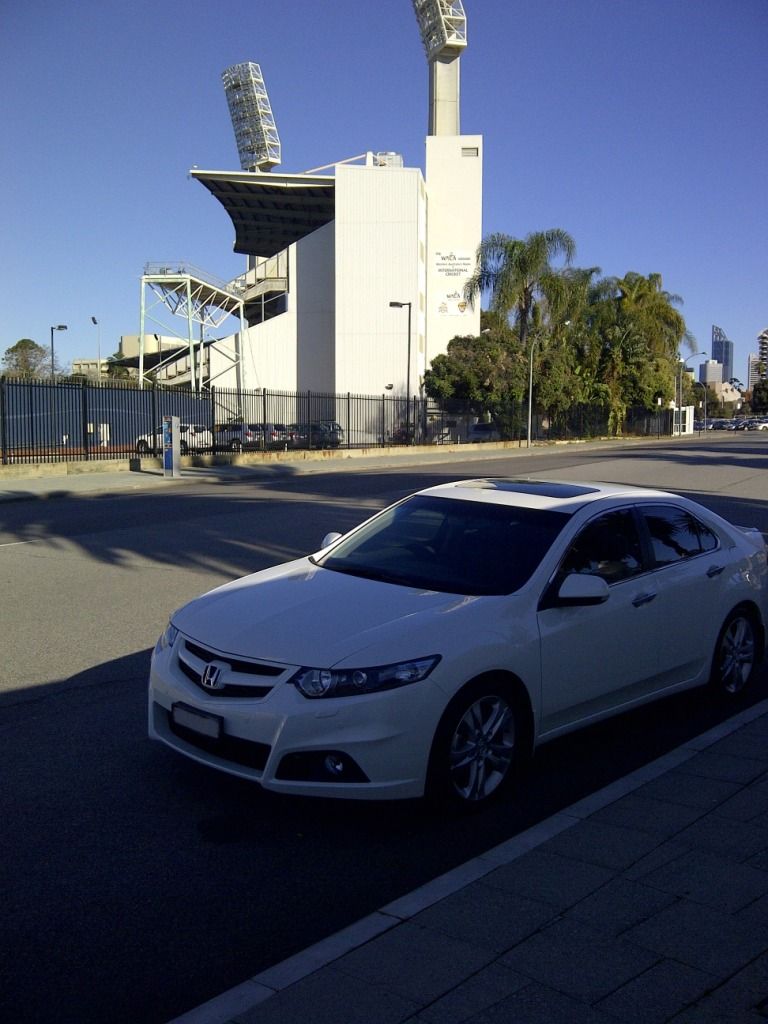 baby waiting to get new shoes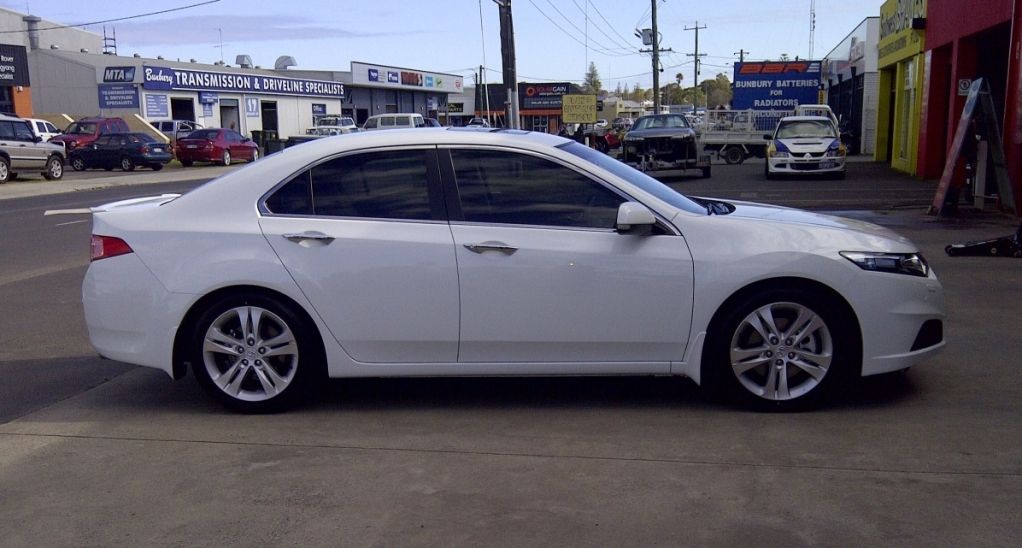 rear
flush and needs a drop?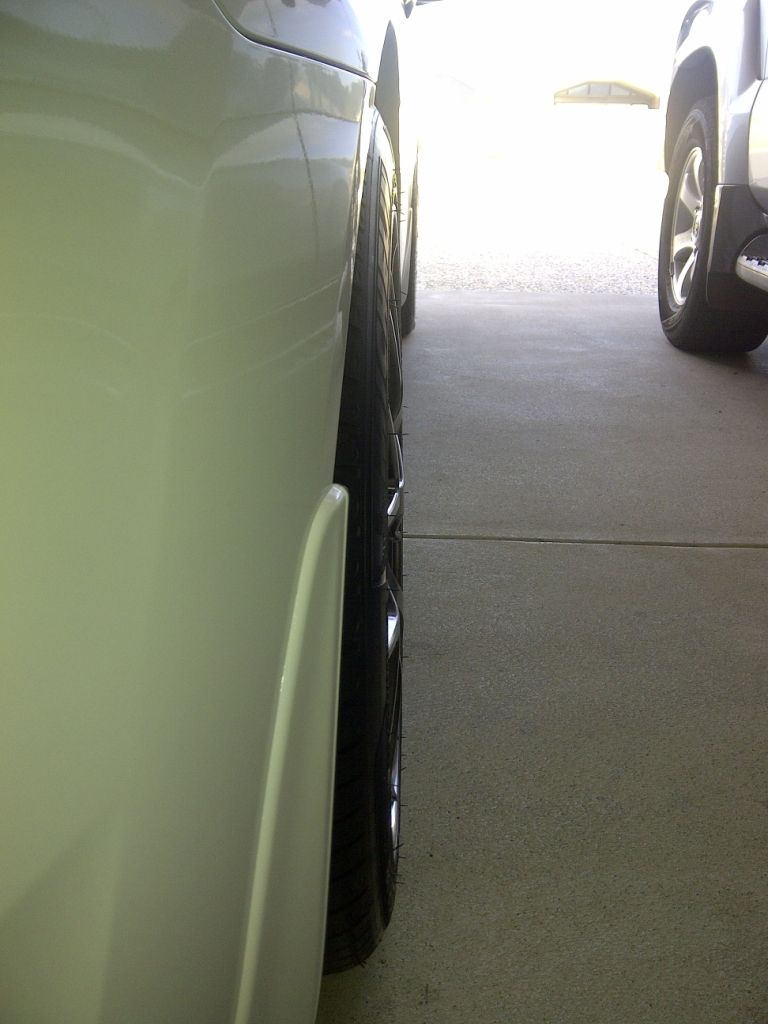 looks like lots of poke . . . but . . .
this doesn't look too bad
Stay tuned for more pics. I must say that the Raijins look heaps better in person - have heard that often on other forums - so it is my goal to capture that and bring it to the forum!!
Cheers
Jonesy