Discussion Starter
•
#1
•
so i went and got the car fully dyno tuned yesterday :festive:
the max i saw on the screen was 259.7hp !
final run was
258.2 bhp
206.5 lbft
:festive: PARTAY! im more than happy with how its turned out. it just pulls so hard! the difference before and after the tune are night and day its just awesome now.
so the mod list, its in my sig but here it is anyway.
custom 3" cold air intake with K&N
J35 64mm throttle body
RRC intake manifold
P2R thermal intake manifold and throttle body gaskets
06+ TSX intake camshaft
pinned 40* degree VTC gear
WeaponR exhaust manifold
200 cell high flow cat
skunk2 cat back.
this is all on UKDM K24A3
:king:
if it was de cat it would have made more!
i was expecting to have a low torque band at low revs but that RRC really makes up for that along with the vtc gear, the torque low down is just immense!! id like to think my custom intake has helped with this too but id have no idea without a before and after dyno of the intake.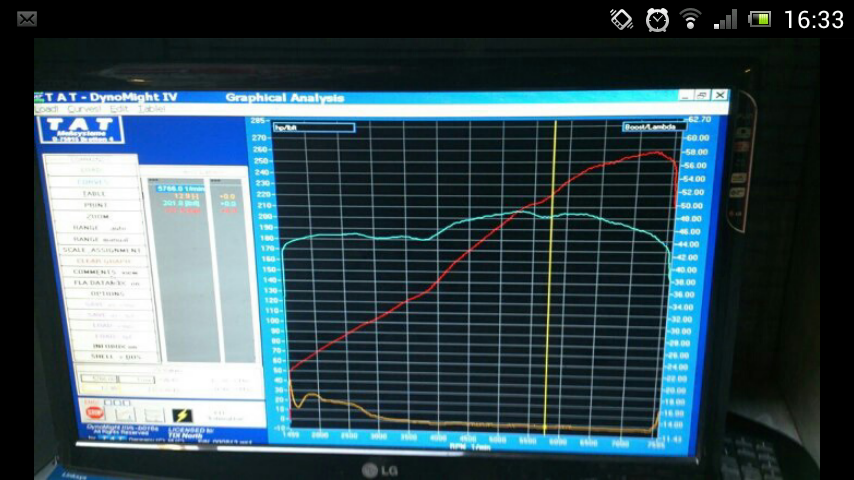 bhp is red line
torque is blue line
the yellow line along the bottom is the fuelling.
heres a better picture of the printout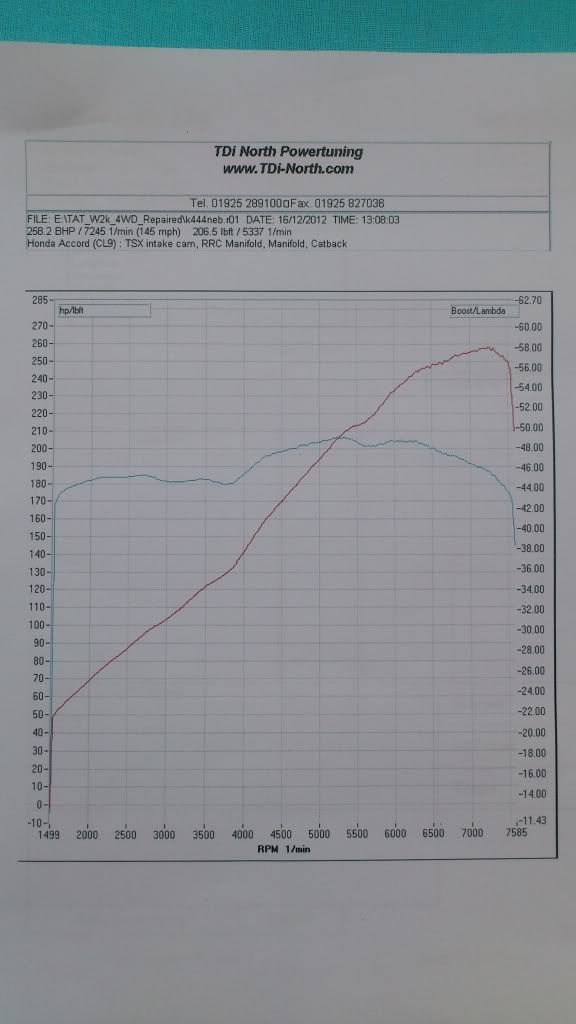 heres a video my mate stuck together.
Kanes CL9 Mapping Day - YouTube