I finally had some time today to install my eletric headlight beam adjustment setup.
For those who don't know, I believe in Europe cars have to have either self leveling or manual headlight beam adjustment from inside the cabin. EDM Accords came with both setups, self leveling for HID equipped models and manual for halogen ones. I was able to source the parts for the manual setup and got them to work with my HIDs. Now I can raise and lower my headlight beam with the flick of a switch.
Here's a short video of the beam going up.
Here's one of it going down.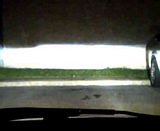 Here's one of a short drive around my neighborhood with the beams at the lowest setting.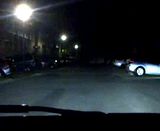 And here's the same drive with the beam at the highest setting.
You can see that it actually makes quite a difference. I don't even need high beams anymore. It's almost like having bixenons. I love it.
And to top it off, an OEM switch to use up one of the blank slots.