Discussion Starter
•
#1
•
Hey guys,
I just picked up my Black/Tan 2006 TSX 6MT a few weeks ago and decided to join here in efforts to find out some more info on this car.
I've been a honda owner for years. I own a 94 accord with a boatload of mods, but that has now turned into theproject car, and my TSX will be the comfy DD'er.
With that said, I don't plan on going crazy on modding. I am planning to get some koni yellows and some springs to lower it and give it a better stance. I also just ordered a K&N drop in filter as well.
Anyways heres some pics of it when I first bought it. I traded the stock wheels for some RSX-S rims since I never liked the 06-08 starbursts.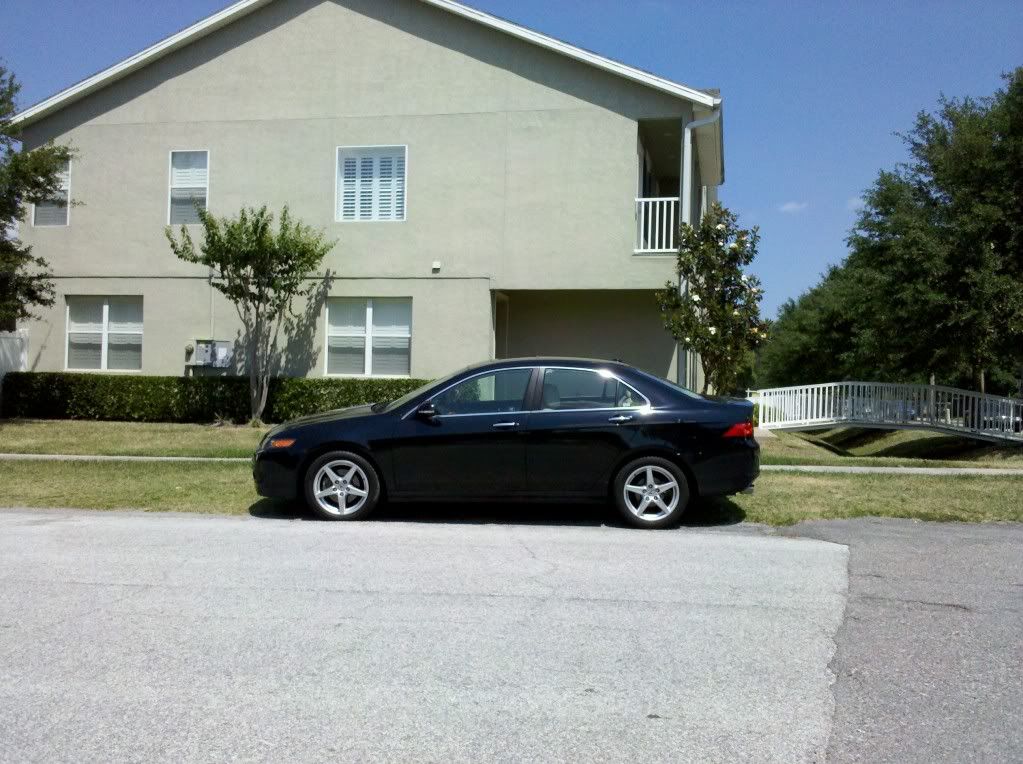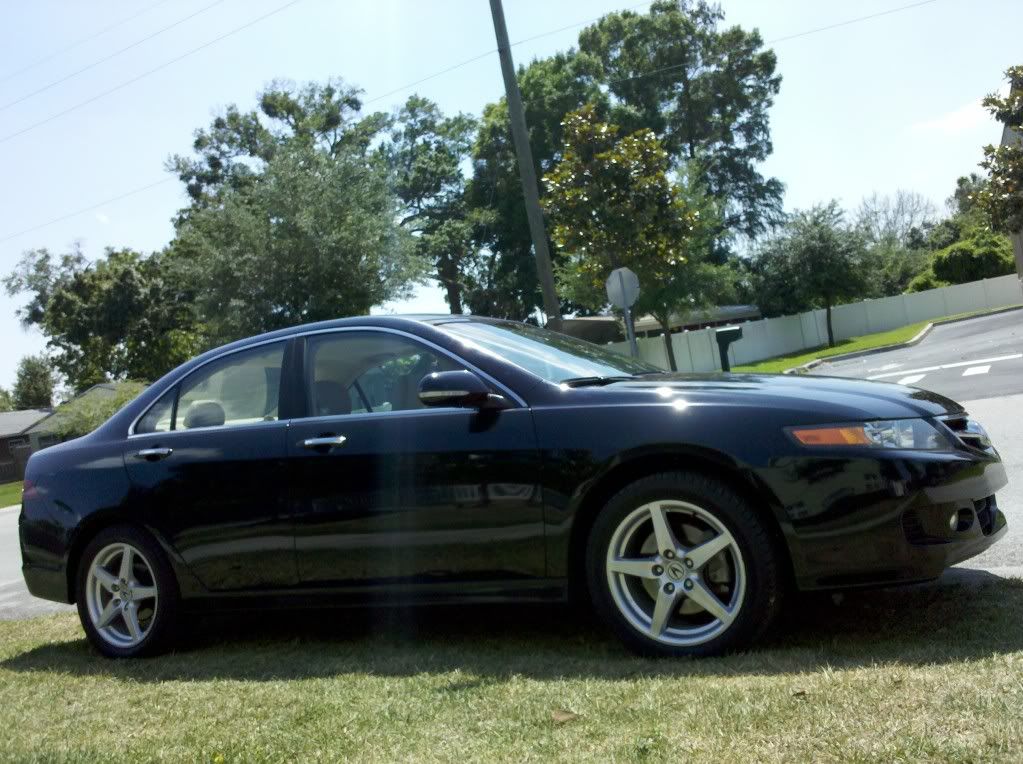 And I recently got it tinted (A must in florida)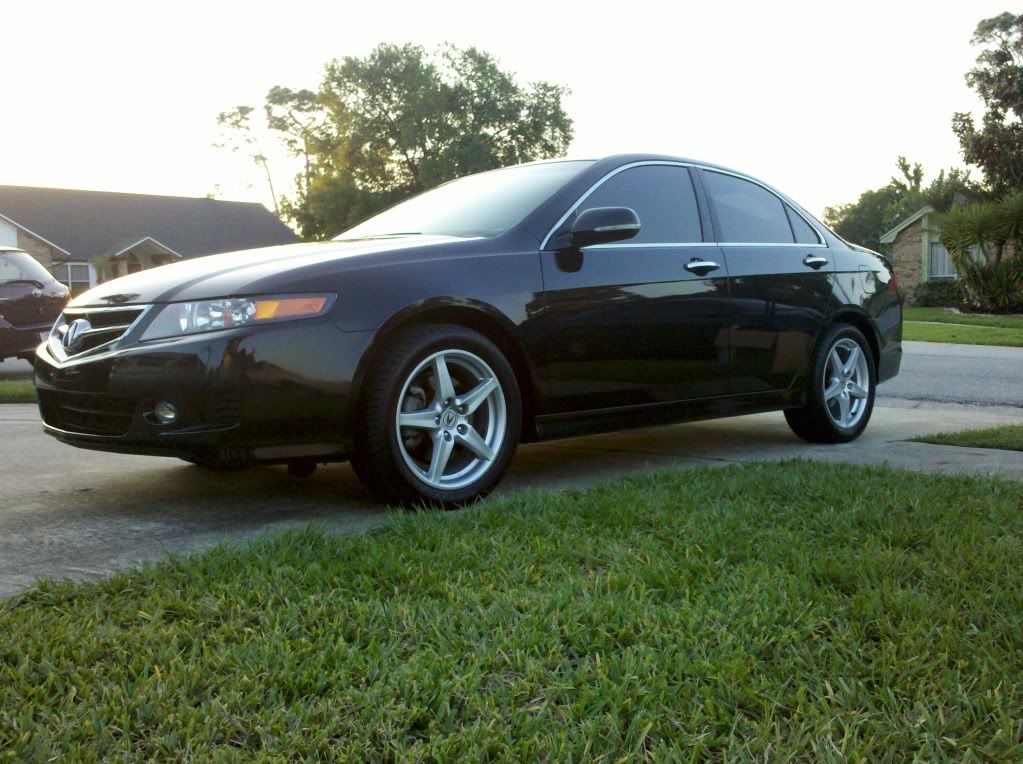 A couple things that I do want more information on:
I have 64k miles on it currently. I bought it certified-preowned from an acura dealership
-Any good ways of improving mileage? I average about 28.5-29 mpg per tank (according to the computer)
I'm trying to find sources to get a Type S or EDM/Euro R grill, the one on the car now is cracked and I dont like all the chrome.
Anyways I hope to learn more about this car, and since I've already mastered my accord in every mechanical and electrical aspect, this car will be nice to learn about.