Discussion Starter
·
#1
·
Hey all, I'm looking.to sell a couple things to make room for other parts. First up is the SRI, in great shape, still nice and polished and includes the swirled filter to utilize the Power Chamber. I'm selling it cause I got a sweet deal on a DC CAI. It sounds great and is crazy when it hits VTEC. Includes the mounting bracket as well. Looking for $95 shipped to the US.
Top Fuel Zero1000 Power Chamber Intake, 04-08 CL9 TSX/CL7 Accord EuroR, zero1000 - HeelToe Automotive
Next up is a set of OEM winter mats, I really want the tan ones and I have plenty of time to find them, I'm pretty sure that I can fit all 4 in probably 2 large USPS flat rate priority boxes, so factoring in shipping I'm looking for $110 shipped to the US. I can't ship to Canada, sorry guys. There's no rips or tears in them, I just want tan ones is all. I also have the matching trunk mat but I'm thinking shipping on that would be cost prohibitive but I could look into it I someone wants, I'm thinking $50 plus shipping. I'm in Orange County NY and I'm willing to meet within a reasonable distance, ill just take what I figured on for shipping and put it in my gas tank. I accept paypal or a USPS. ONLY money order. Now for the pics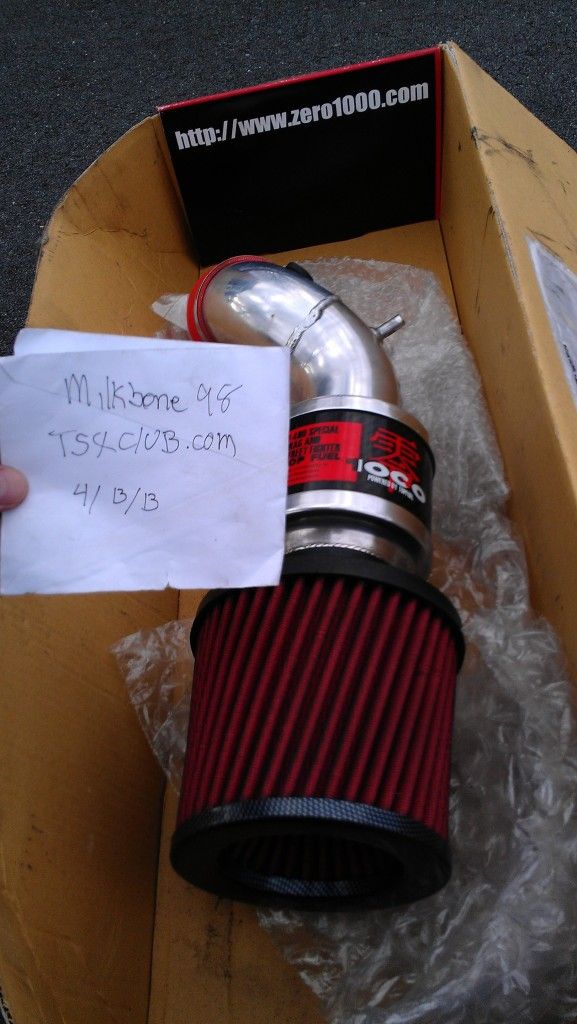 [/URL [URL=http://s17.photobucket.com/user/milkbone98/media/IMAG0179_zpsdb9c8dae.jpg.html]
I have more pics but photobucket mobile is killing me, if you're interested I can either text them to you or put them on my Facebook and link you. Thanks for looking, and don't forget I have S2K AP2 tips for sale too
.