Discussion Starter
•
#1
•
I just picked up a 06 TSX a few months ago and I am learning about the weak compliance bushings in this car. I am surprised that no one has mentioned the option of filling the negative spaces of the bushings with polyurethane. It has been done for engine mounts etc for many years. I would assume that this would yield good results on the compliance bushings.
Homemade Motor Mounts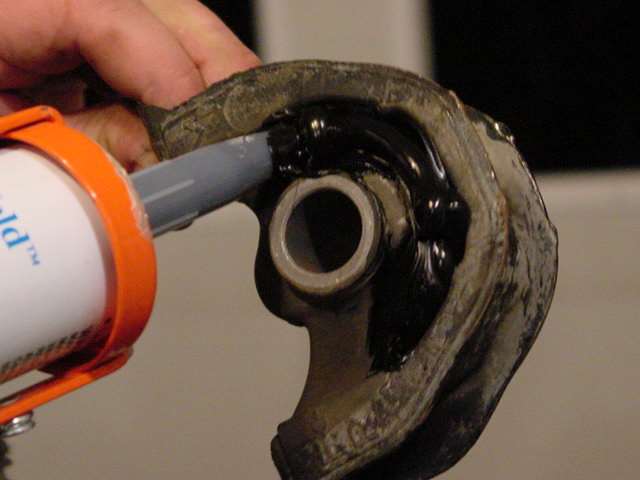 The bushing will have to allow *some* movement to let the suspension work properly, and this idea will still allow some flex while stiffening things up considerably. (
*You can even customize the firmness as well. You don't have to completely fill the negative space, you can fill it halfway or control the new amount of negative space. one idea is to insert some drinking straws and then fill it all the way, around the straws, with the straws creating a customized amount of negative space
).
It seems like this would be a nice compromise between new OEM bushings and FLP bushings @ $300. If you have bad bushings, it may be worth giving this a try for only a $10 investment.