·
VP of Infinite Infinity
Discussion Starter
·
#1
·
This mod is used to correct hyper flashing when using LED turn signals. I used the DIY found on V6P and AZine etc.
http://tl.acuraREMOVEzine.com/forums/showthread.php?t=815219
I followed the steps, I used a .12 Ohm, 1 Watt, 5% wirewound resistor (bought from Digikey).
This is basically just to confirm that this mod works for TSXs performed on our Mitsuba Flasher relay fuse.
Here's the swap out that require solder & a solder gun.
Old resistor is the one removed. New is the Green spun one.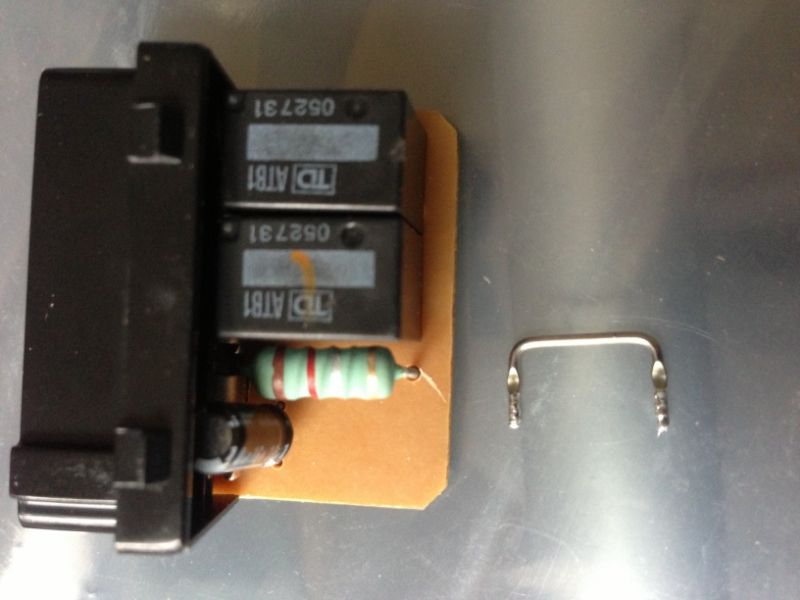 The signals now blink at an appropriate speed. This is the proper fix vs the resistor band-aid applied to each bulb relay. These heat up to mimic drawing the same amount as a halogen bulb. Some members who swapped out all 4 corners instead of just 2 required .24 Ohm resistors.
A Simple, cheap and effective way to do this. If you have questions just let me know, but this confirms it works