Falken Azenis PT722 A/S
UTQG: 600 A,A//440 A,A
Click here for:
Sizes, Specs, and Pricing on the Falken Azenis PT722 A/S
Azenis PT722 is Falken's first ultra high performance, all-season tire, with a deep tread depth and long lateral groove, for anti-hydroplaning and stability in the wet. The asymmetric tread pattern provides tremendous comfort while Falken's Treadwear Indicators regularly inform drivers of proper rotation timing, thus maximizing wear performance for better mileage and longer life. Targeted toward luxury vehicle owners, the PT722 is available in 44 sizes from series 30 to 60, with diameters ranging from 16 to 20-inch.
TECHNOLOGY
- NEWLY DEVELOPED WIDE STEEL BELTS that are stronger than normal cord, offer better wear and performance.
- LONG LATERAL GROOVE reduces hydroplaning and provides excellent driving stability in wet conditions.
- UNIQUE RIB GROOVE inhibits irregular wear by enahancing rigidity of the tread.
- DEEP TREAD DEPTH improves mileage and increases longevity.
- JOINTLESS NYLON CAP PLY & LAYER increase durability at speed and in wet conditions.
- HIGH DENSITY CASING PLY improves wear resistance.
- TREADWEAR INDICATORS regularly informs drivers of proper rotation timing.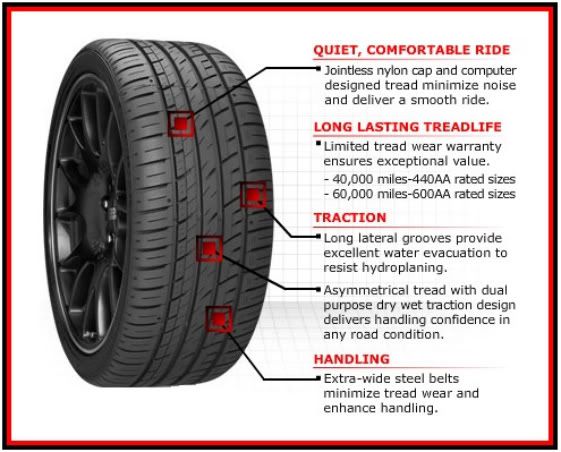 REVIEWS
European Car Announces the NEW Azenis PT722 A/S
MEDIA
Falken Azenis PT722 A/S Product Video
Falken PT722 A/S 360 View
If you are running the Falken PT722 A/S, post your review here along with a picture or two – we, as well as Falken, would love to read them.