Discussion Starter
·
#1
·
Well after a long long wait I finally replaced my very worn out clutch (113k miles)
It was fairly straightforward, I did read through the DIY posted here but went about the removal/installation a little differently.
For starters, I did not drop the power steering rack or lines, I left the system intact and simply propped and held the rack in place. (Note the white/red/green wire around the rack holding it up)
I also did not remove the knuckles or strut assembly. Instead, I dropped the lower control arm/sway bar with the subframe. This made everything a lot simpler.
All in all the install went smooth, it took me about 2 days. I did fashion up a nifty way of bracing the engine. It was similar to the DIY but I drilled through the 2x4's and mounted one of the Engine brace's arms on them.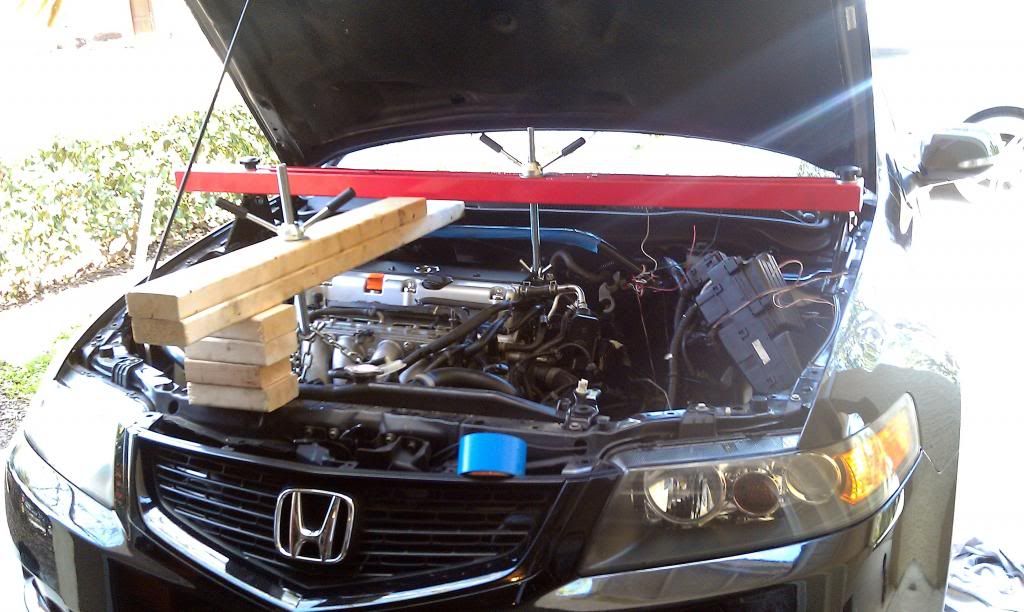 My old Clutch was pretty worn, the TOB was howling and the clutch was engaging near the top of the pedal. Look at the hot spots!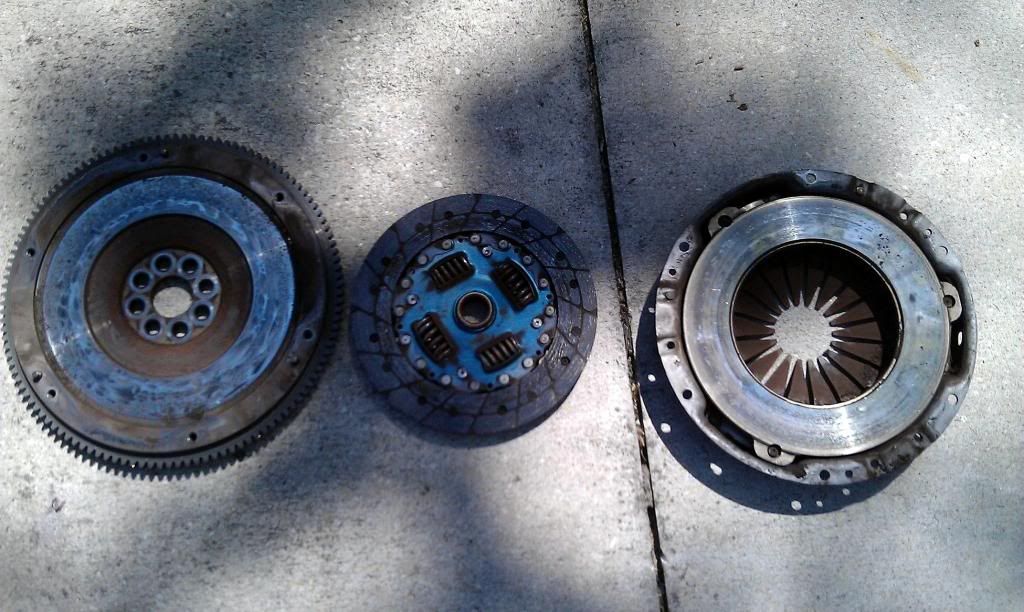 I put in the Exedy Stage 1 Organic (08806) and Competition 11.5 lb Flywheel (2-800-ST) both for an RSX Type S.
Great setup so far!