Discussion Starter
·
#1
·
Hey everyone my names Ryan and Im relatively new here. Ive owned my tsx for about 2 months now and have been loving every second of it. Its a nighthawk black pearl 04 with the 6spd trans. I bought it all stock with just tinted windows. It did just have a new oem trans, clutch, flywheel and throwout bearing installed and the interior is perfect. The outside has chips on front end from previous owner driving far distances to work everyday.
Heres the car right after I purchased it.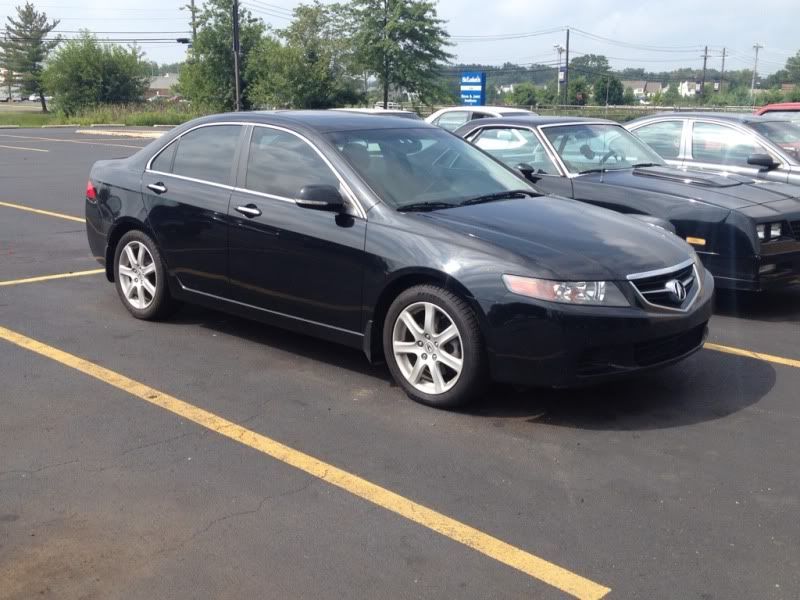 About a week later I got a good deal on some wheels, I got xxr 527's in black chrome and they are 18x8.75front and 18x9.75rear with a 20 offset all the way around.
As soon as I got home with the wheels I ordered a set of Form/Function Type1 coilovers and a set of Ingalls rear camber arms.
I then got tires for the wheels, I decided to run a 215/40r18s all the way around.
After all my parts came in I put everything on at work one day, here is how it sat on the stock wheels.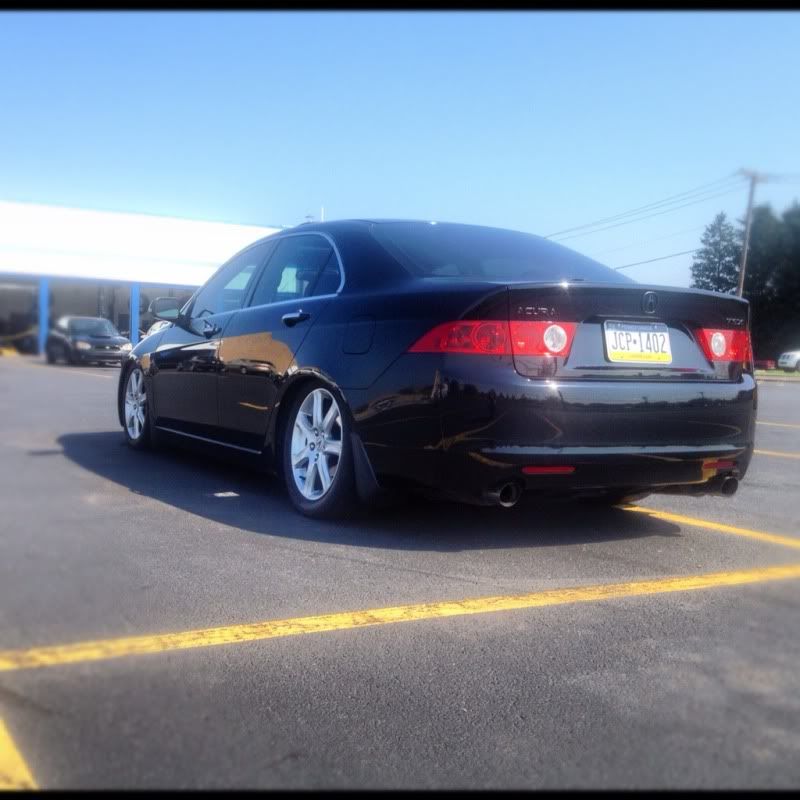 And once my rear camber arms came in, I put the wheels on and get it aligned. Im running stock camber in the front which is -2.2 degrees and I set the rear camber to about -6.5 degrees.
Here are some pics with the xxr wheels on it.
And the last mod for now was some yellow fogs since my car came without them!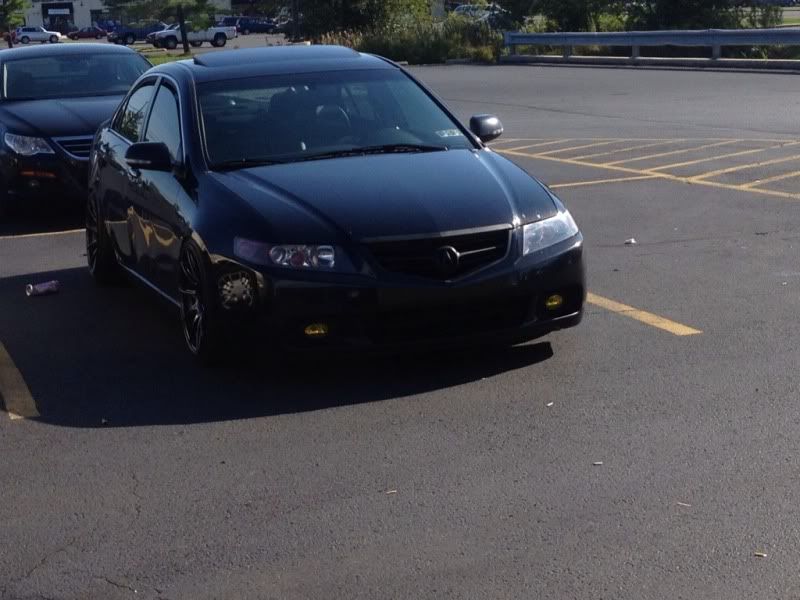 This build hasn't all been good though, I went to a car show in jersey when the car was all stock and another driver had a road rage incident and decided to hit me from behind and then slam into the side of me
It messed up the side skirt, passenger door and a little of the passenger rear door. Here are some pics of that.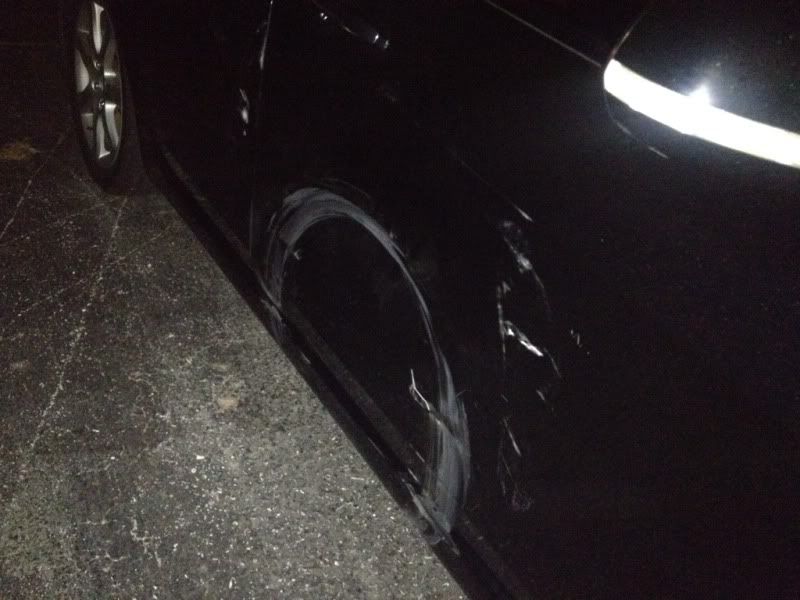 Well thats all I have for now, but stay tuned because Im sure there will be more mods to come in the future but Im just not sure what I want to do.