Discussion Starter
·
#1
·
So I finally ordered my CCW wheels, but before I ordered them I had to give them a few brake measurements because I wanted to run the biggest lip possible
If you're using or plan on running a BBK kit they need brake measurements to insure the brakes will fit over the wheels. My big brake kit consist of RL brakes and Nissan 350Z rotors. I had the calipers already, but I was scrambling around for the rotors and waiting patiently for the FastBrake bracket & hardware to arrive. Would of run Greyouts bracket but he is MIA....
This is what the FastBrakes kit comes with. I'm not sure what grade aluminum the bracket is made of but, it's pretty substantial and doesn't feel remotely cheap.
So I went ahead and removed my brake, rotor, and dust shield. I removed the whole dust shield instead or trimming it with a wizard or ect...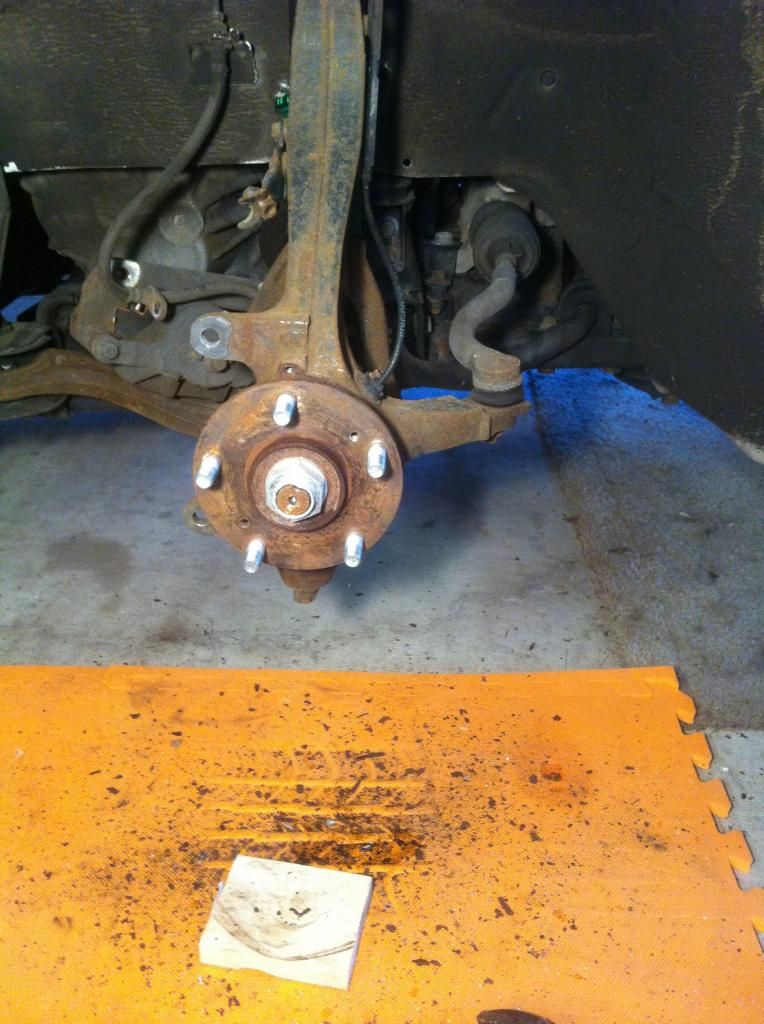 This is where the kit falls short and things need to be addressed. I understand what Greyout was talking about after looking at the kit. The two bolts and nuts which bolt the bracket onto the knuckle are sufficient. The problem is the two long gold colored bolts which mount the caliper to the bracket are way to short in my opinion. Even though 100's ? of people are running this setup without any problems. The bolt only has 6mm of threads going into the bracket, but the bracket is tapped for 11-12mm deep of threads, so why does the kit supply such short bolts? This needs to be addressed and I plan on running longer bolts. I would rather have 1/2" of threads opposed to 1/4" holding the caliper to the bracket.
The kit is pretty straight forward during the install. With everything installed. It looks like this..............actually when you purchase the wrong rotor it looks like that......:smash: This rotor is for the base model 350Z which only has a single piston caliper. This rotor only measured 294mm or 11.6" didn't measure the width. If you have 3/4" of the pad not touching the rotor you done goofed.
This is what it should look like with the correct rotor. This rotor measured out to 324mm x 30mm. When looking for rotors make sure you get the rotors that are for the 4 piston calipers. You can also look for rotors compatible with Brembo brakes. Also these rotors only cost $40 each from Napa auto parts and they don't appear to be cheap quality either. The Napa part number is NB 48880250 for anyone interested. If they warp I'll get something fancy but I needed rotors fast and they fit the bill.
There is about 3mm of extra space left on the rotor that pads don't touch, nothing too alarming.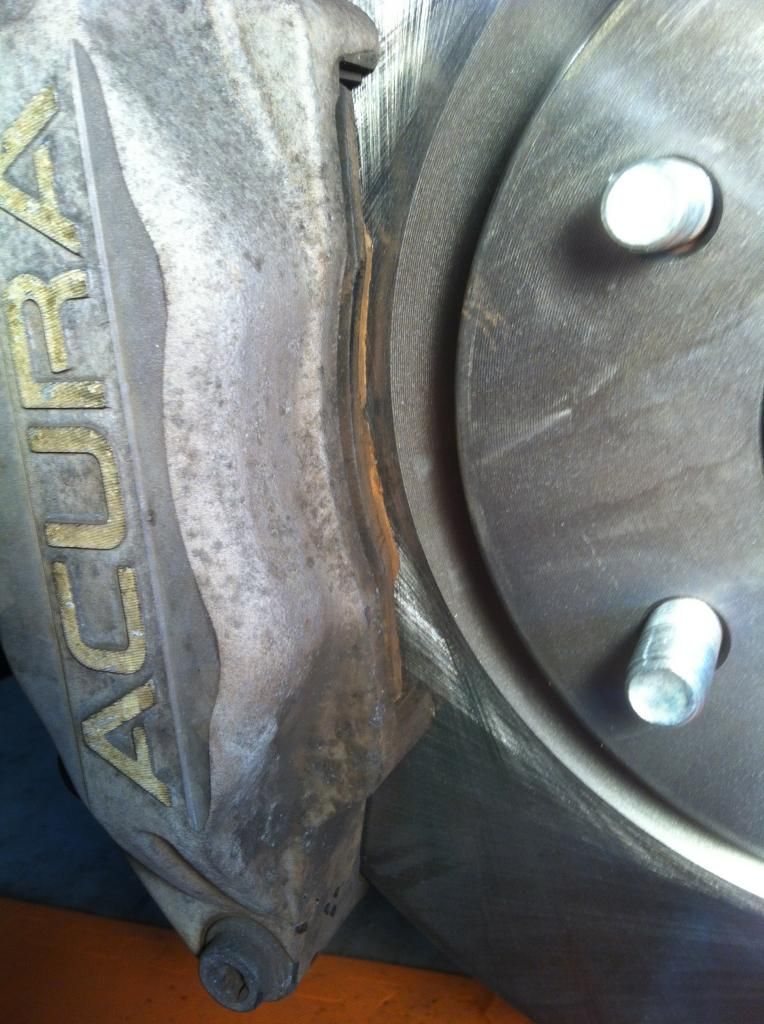 It sucks these were just for a mock up so I could only take brake measurements but so be it. I still need to grab some TL Type-S wheels to clear the brakes once I install them permanently. Found some 07-08 TL 5 star wheels locally but I'm not sure they will fit.
http://www.ccwheel.com/documents/BrakeMeasurements.pdf
Here are the brake measurements that CCW requested. Remember these measurements are only for RL brakes and 350Z rotors(324mm x 30mm)
1. 100mm
2. 180mm
3. 37mm
4. 157mm
5. 25mm