Rngo219 Build thread: 12.22 SSR SP3
5.8
Accord Door Sills
12.22
SSR SP3, Project kics R26
9.25
Cusco side bars installed
6.20
Another ARC induction box, MOOG, CUSCO, JDM Floor mats
5.6
HUGE UPDATE: UR 4pt brace, Cusco brace, test pipe, pedals, VC paint, splitter and diffusers
6.25
Few shots of the car And My Custom Slammed power wheel Radio Flyer!
6.23
Project Mu rotors!
6.11
Wheels, UR pulleys, Photos, Car Detail
4.3
honda badge on key fob switchblade
3.25
More parts! crappy pics! Wheel teaser! little DIY on rear reflector
3.1
Mugen window visors and another roof spoiler teaser
2.8
Custom roof spoiler Teaser
1.25
Lip installed. Detailed. lowered. mini photoshoot
1.10
EuroR front lip!
12.27
LexusGS AMG custom bumper kit, Custom trunk setups, and parts for my car finally =)
6.11
New yakima fairing, honda center caps, blacked out trim, and mini bike =P
5.27
Yakima roof rack, custom sub encloser box, and EuroR grill and emblems woo
11.9
VIP fest details
10.8
A-spec kit, SK2 DETAILING
8.25
TL Beauty panel and SC side mirror indicators
8.6
Lexus GS Custom trunk setup
7.1
NGO DETAILING INFORMATION
6.29
Polished Exhaust Muffler
6.26
Rewired fogs and HIT A CONE!
6.20
ARC radiator cap FS
6.19
Intro
______________________________________
Sup fellow TSXers!
Been on this forum for as long as I had my TSX, which is a little more then a month now
Long story short:
My pervious car was a 96 DB7 (Integra LS 4dr) Did basically anything and everything. From Full JDM front end conversion, to Full GSR black leather interior swap, sound system, and all the other basics; lowered on skunk2, Advan rims, Comptech exhaust and headers, AEM CAI, wire tuck, ITR sway bar, strut bars, and a lot of other stuff lol
Car was getting a little too flashy and Integras are known to get stolen, so I thought it was time to part ways with her before i get jacked haha only had her for 3 years
I always wanted to drop a K24 in my teg, but since I sold it.. I pickup an 07 TSX! still got the motor i wanted
Certified/23k miles/black interior/Navi/ tech package/ auto / clean title/ alabaster silver exterior
Did a few things to the TSX already;
ARC radiator cap/ Mugen shift knob/ Cusco front strut bar/ LED white map, dome, trunk, and doors/ nokya yellow fogs/ PIAA 7400 reverse light / trunk spoiler/ Tint / AP2 tips/ k&n drop in filter w/ resonator delete/ minor dynamat on doors/ 3M CF vinyl on window switches and door handle screw cover/ debadged
OK less talking more pics!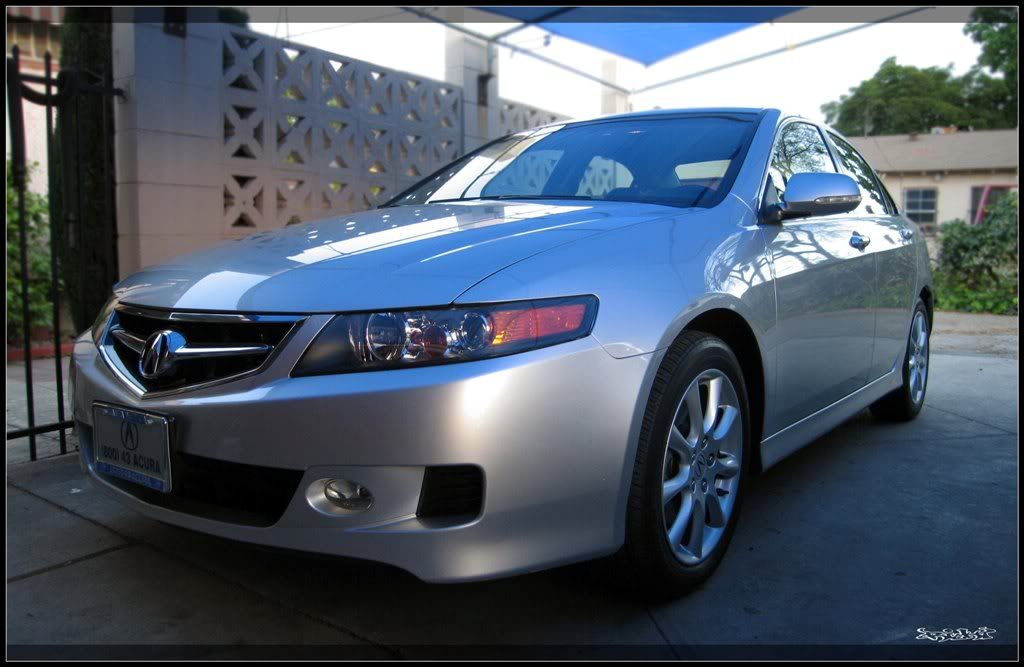 And here are some pics of my old DB7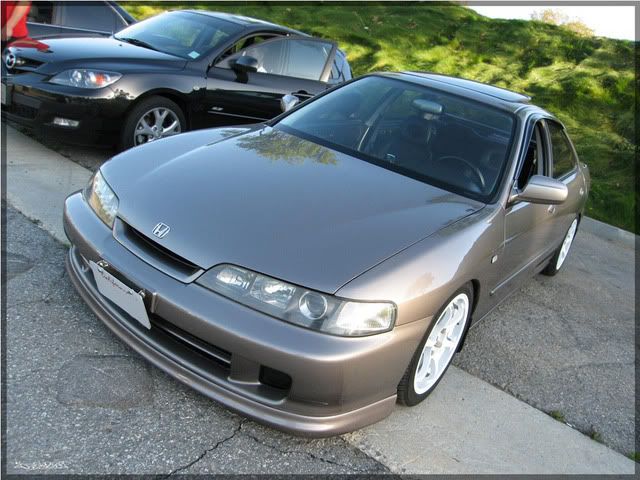 This is probably going to be a very slow Build since TSX parts are so uber expensive and im a poor unemployed college student LOl
ill keep you guys updated
Thanks for looking!