Discussion Starter
·
#1
·
Dark, rainy night and millions of potholes... so fun :squint:
Went through a puddle going about 40km/h and in that puddle was a pothole! Slammed the drivers' front tire HARD - hard enough to knock a fairly heavy grocery bag flying off the passenger seat onto the ground!
Quickly checked for damage - didn't see anything (it was dark and my car is lowered on H-tech's and Koni's). BUT: any right turn where my car hit a small bump/uneven road -- GRIND/SCRAPE noise! Shit...
This morning I checked and noticed the drivers' front was at least 1" lower than the passenger (unaffected) side. Maybe I snapped a spring? Bring it to a good tire shop near my office. They couldn't find a problem but when I went under the hoist, I remembered a thread from this forum (or the other one) from a few years ago -- I checked the Koni's and immediately saw the problem: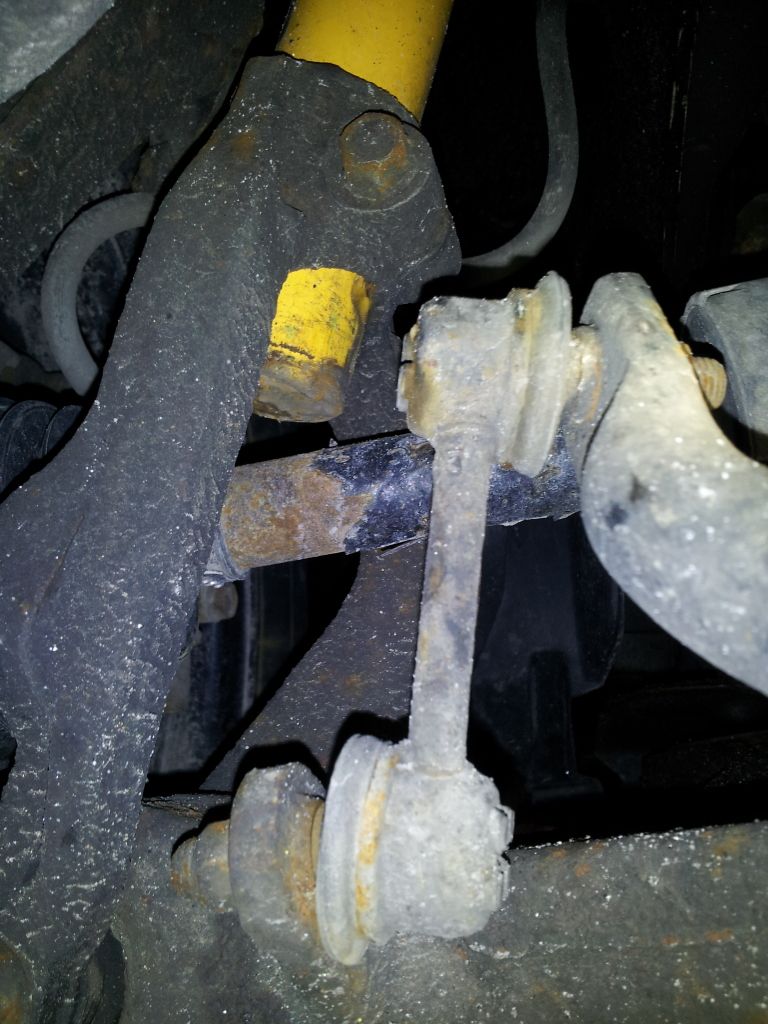 They didn't think they could re-weld on the metal flange that was now missing, since they only had a (hot) arc welder. My buddy owns a shop, so I called and he had a TIG welder. Off I went.
My buddy looked at it and said "1: I'm not welding the shock - it's gas filled... kaboom is a good possibility. 2: The metal tab/flange isn't load bearing, it's just for alignment when installing -- let's try putting the shock back in place and tightening the pinch bolt!".
Problem solved. 5 minutes.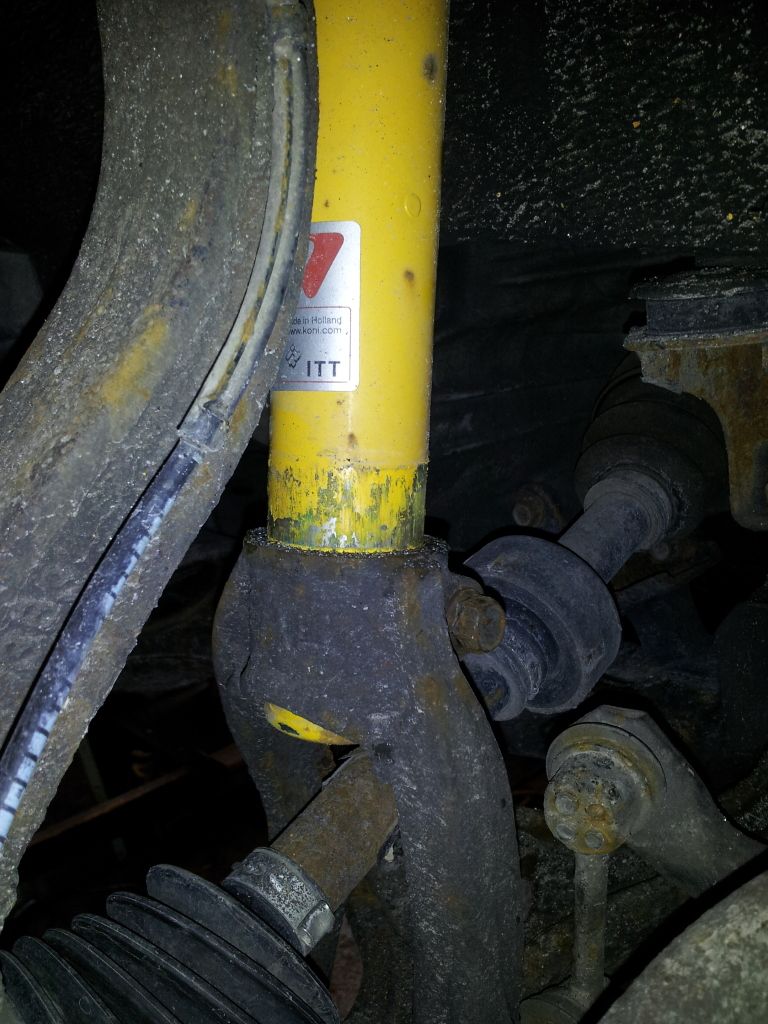 You can see where the tab was tack-welded on and is now missing...
Side note: Car drives just fine! Amazing nothing was bent!