Discussion Starter
·
#1
·
Here's my review of my new SRS exhaust. Yes these are inexpensive but my car is getting old and I am saving the big bucks for better things. OK here we go:
PRICE
These are $300 + $100 shipping on eBay.
QUALITY
Excellent. Some have said these won't hold up in salty areas, which is true of any exhaust. I have yet to hear any reports of these falling apart like other cheaper exhausts (i.e. Tsudo). I was surprised at the excellent quality of this piece, the packing was A+, the welds look great. Time will tell I am sure but for the money I'm impressed.
FITMENT
Excellent again - all hangers match up perfectly. The two longer sections mate together and are held by a clamp (pic below). Everything fit easily. The right muffler is a bit off but you can't really tell especially with my rear bumper lip painted black.
INSTALL
Install took me about 2 hours but I was doing it on ramps in my garage. My car is lowered so even with the ramps there wasn't much clearance. Pretty easy install, the bolts at the cat (or TP if you have one) are a bit hard to reach but it's not so bad. Everything is 14mm, 16mm, or 17mm. With a lift I think this could easily be done in under an hour. It's pretty simple - just remove the old exhaust and install the new one. If you're installing this, make sure the last thing that you tighten is the clamp.
SOUND
I'd heard that this wasn't much louder than stock, but in my case it was. This is probably due to my header, open TP, and diy intake with snorkel removal - the combined air flow from all of these does make it a bit loud. From what I've read, the SRS exhaust is the quietest aftermarket exhaust available for a TSX. It's not bad overall but the verdict is still out as to whether my wife will accept this. It sounds good but at 2500rpms and in vtec it gets a bit loud for my taste. Maybe I'll get used to it.
LOOK
I think it looks really great, especially since I painted the lower lip of my rear bumper. I PD'd the more visible parts of the exhaust for stealth as you can see in the pictures. PD holds up to exhaust heat just fine and is removable if I decide I want the shiny look. But I was going for subtlety and I like the way it turned out.
As in the pics below, the exhaust tips are just a tad bit bigger than stock. Stock measures 3 5/16" while SRS measures 3 7/16".
OK here are some pics and sound clips:

PD'd before install
Installed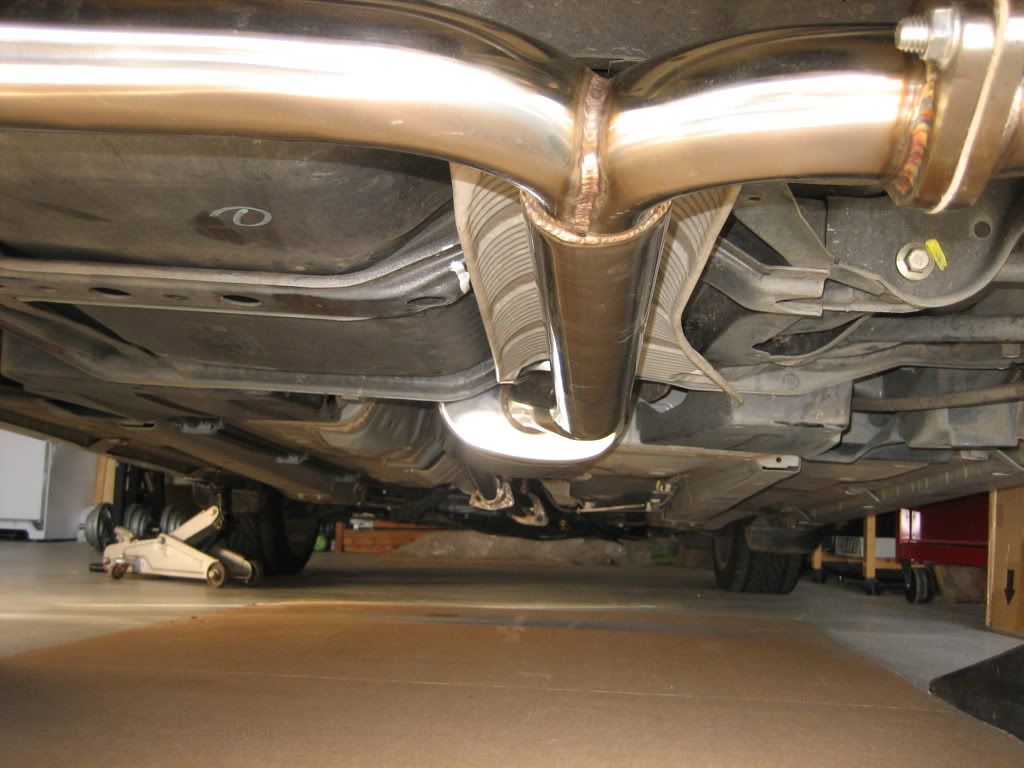 That clamp I spake of
Stocker diameter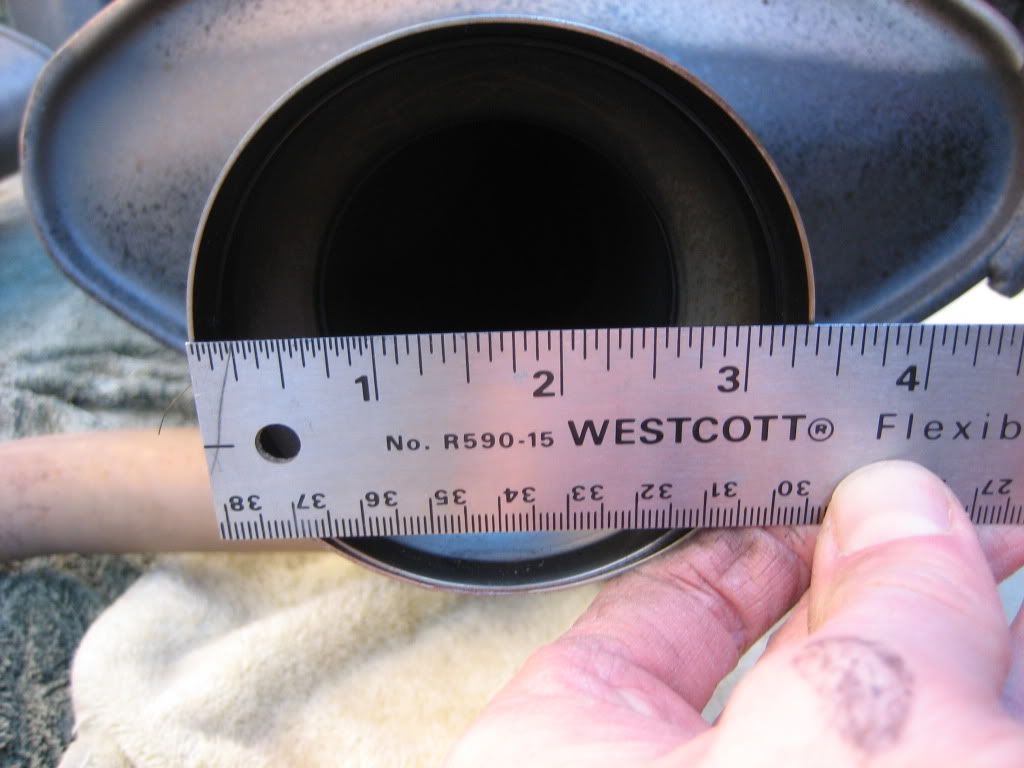 SRS diameter
Side view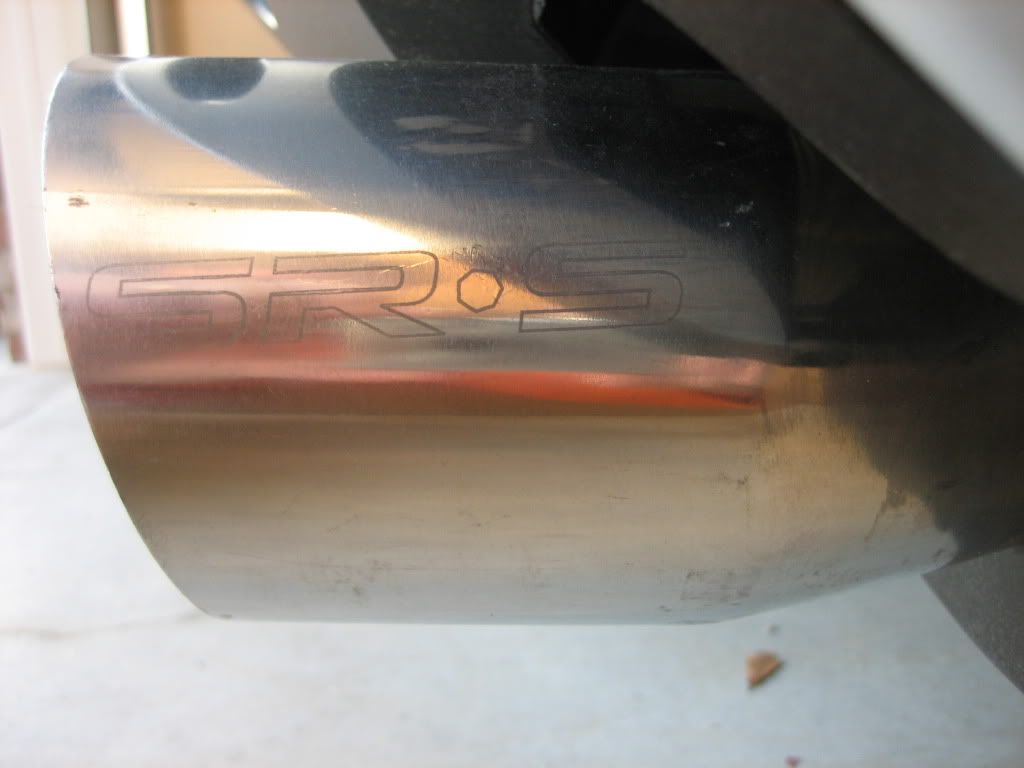 Back view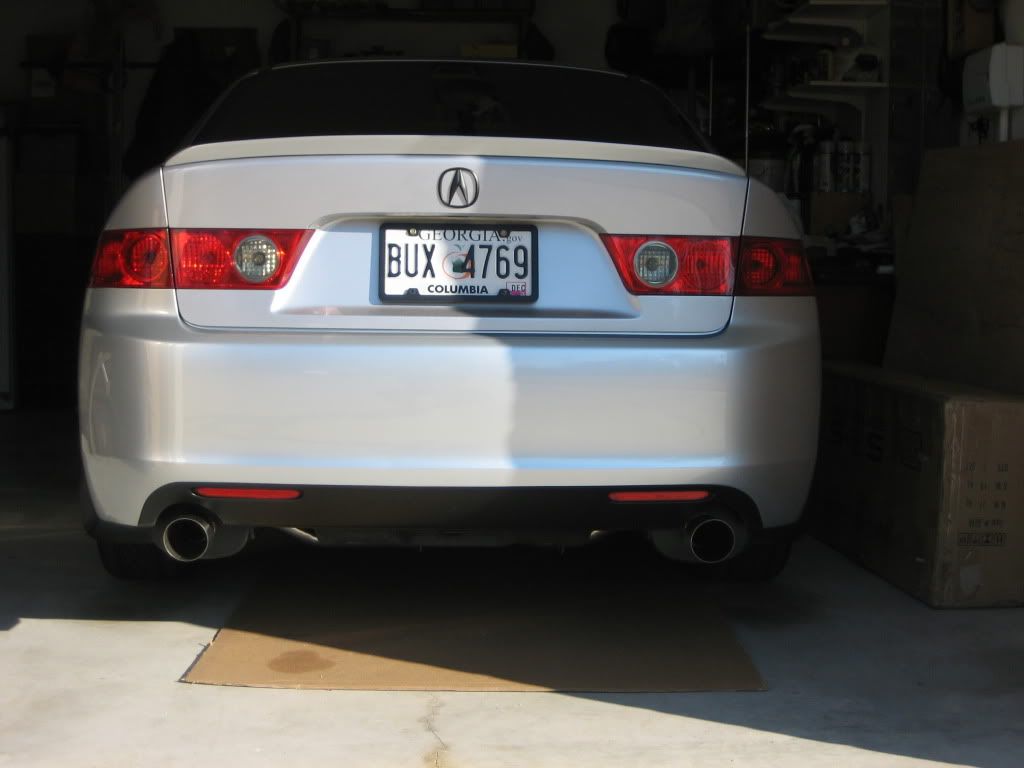 Outside sound
<iframe width="420" height="315" src="http://www.youtube.com/embed/HCWdOgjwgsI" frameborder="0" allowfullscreen></iframe>
Inside sound
<iframe width="420" height="315" src="http://www.youtube.com/embed/eGHIGXVXZCA" frameborder="0" allowfullscreen></iframe>
Thanks for reading. For comparisons of before and after sound there are some other recent vids I did of the car both outside and inside, before the install, on my youtube channel.
Jeff