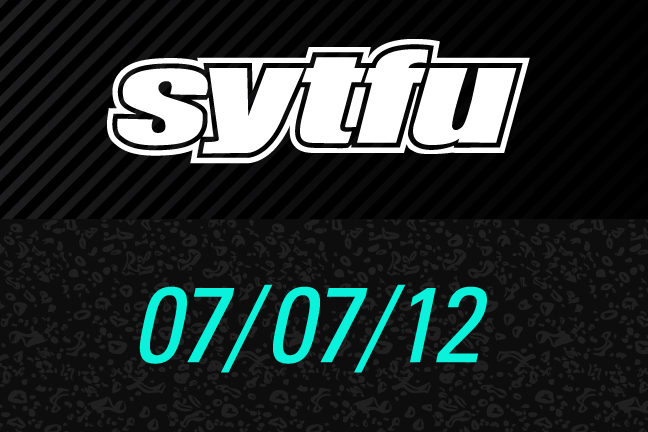 SYTFU x FATLACE
Oakland Children's Hospital Charity Car Show 2012
Yup, you heard that right, we are doing it again this year. Our last event was a huge success thanks to the 500+ cars, 100+ motorcycles, multiple different shops vending, and nonetheless, the gigantic crowd from all different forums who showed up to support our event.
This year in collaboration with FATLACE, we're looking to make this one bigger and even better than last time. There will be DJ's, Games, Prizes, Awards, as well as a food event hosted by FOOD SOCIAL. Admission is free and all are welcome to come join us.
We will again be accepting donations for the Children's Hospital of Oakland. Donations are not required but are highly encouraged for the sake of the cause. We can't do it without your support!
To show your car we will have roll ins on the day of the event starting at 9am @ $25 donation per vehicle until spots are filled. Spots are very limited.
Shops looking to vend & car groups/teams of 10 or more please contact
[email protected]
for further information on how to reserve a designated spot.
This is a fully SANCTIONED event permitted by the Alameda Naval Base and the City of Alameda, so as usual, no drama, fighting, burnouts, unnecessary revving, racing, etc.. Anyone breaking any rules and causing our event to be at risk of termination will be asked to leave. There will be officers patrolling the area, so we ask you to please be on your best behavior for everybody's enjoyment!
REMEMBER, sick cars, hot models, FOOD, games, prizes and awards all for a great cause! Tell all your friends, crews, brother, sister, mom, dad, grannys, etc!
WE HOPE TO SEE YOU ALL THERE!
Time:

July 7th, 2012 (Saturday)
11:00am - 6:00pm

Location:

Alameda Naval Base
2501 Monarch St ( Hanger 22 )
Alameda CA, 94501