Discussion Starter
·
#1
·
Valentine-1 Concealed Main Unit with Hidden Display: Step by Step Instructions WITH PICTURES.
I hardwired my V-1 and mounted the remote display in the space in the console formerly occupied by the fuzzy red "Not An Ashtray" coin tray that we in the PC USA get in place of an ashtray. At most this requires sacrifice of the coin holder or ashtray, well worth it IMO. To each his own vice. My main V-1 unit is located in the pocket of a Case Logic visor organizer ($7.99, Target Stores), the cord is routed down behind the trim of the "A" pillar, behind the glove box and into the console. The power source I used is the wires for the front accessory power socket connector. It's completely invisible if you close the door of the coin pocket holder!
Standard dIsclaimer: This is how I did it, I don't know if your skill level is greater or less than mine, so I don't necessarily recommend that you attempt this. So if you try this and break something or blow anything up or maim kill or disfigure yourself you're on your own!
I also installed the cassette tape player when I was doing this, many of the same pieces need to be removed. Honda-dot-com has installation instructions online.
Tools:
Thin-blade putty knives
Dremel Moto-Tool
Helms TSX Service Manual (HIGHLY recommended)
Materials:
V-1
V-1Concealed Display
V-1 Wiring harness
3M wire taps
HD Velcro pads
1 Case Logic Visor Organizer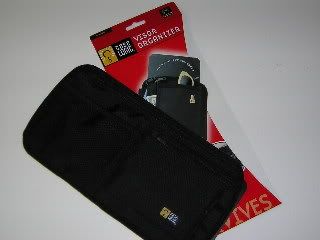 1 Sheet black felt
7' Telephone cord
1' Telephone cord
Cable ties
Electrical Tape
Duct Tape
Masking tape
1. DISCONNECT BATTERY!!!!
2. Pull down weather strip on front edge of passenger's door frame
3. Pull up front pillar cap on "A" pillar and pull off "A" pillar trim
4. Remove glovebox stops.
5. Disconnect glove box damper.
6. Pop off side cover of dashboard
7. Remove screw and pop off side cover of console in passenger's footwell.
8. CAREFULLY remove console storage box (pulls out), Don't pull on lid.
9. Unscrew shift knob.
10. CAREFULLY remove console top (pulls up)
11. Disconnect seat heater switches.
12. Remove 4 Phillips screws from coin pocket holder assembly.
13. Disconnect power socket connector. Remove Coin Pocket Holder.
14. Note that head airbag occupies top 1/3 and rearmost 1/2 of "A" pillar. Leaving about 10-15 cm. of slack cord, duct tape one end of 7' telephone wire forward of airbag assembly. Route wire down A pillar in front of trim clip holes, again keeping on place with duct tape. Route wire into dash, behind glove box and into center console.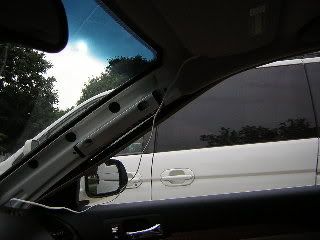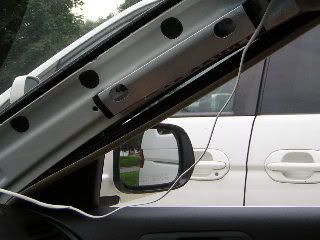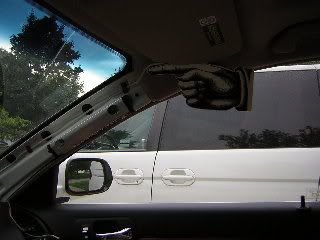 (The thicker, beige phone cord is for the V-1. The thin antenna wire is for "something else" -maybe another thread, sometime (?)....)
15. Pop red felt coin holder out of assembly.
16. Using Dremel, cut out entire back of coin pocket holder.
17. Now is also a good time to cut a cardboard template for the plastic piece to fill the tray. (You may wish to cover the wires visible behind the concealed display.)
18. Fabricate a plastic plug and aluminum bracket to mount the V-1, LE-30 status diode and kill switches for the "Not An Ashtray" holder, and paint it using black interior trim paint.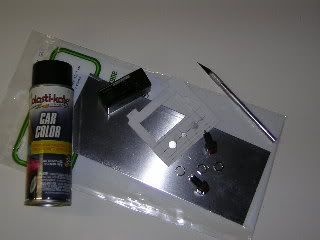 19. Unwrap electrical tape from power socket wire. Press 3M wire taps into wires. I modified the V-1 wiring harness by adding a second spade connector. Insert spade connectors into wire taps, wrap everything in electrical tape.
20. Plug 7' and 1' telephone cords into V-1 harness.
21. Pull V-1 fuse holder thru 1" hole an into pocket of coin holder assembly. Secure with cable tie.
22. Pull 1' phone cord thru hole.
23. Attach HD Velcro to V-1 Concealed Display and coin tray assembly.
24. Plug telephone cord into V-1 display.
25, Replace 4 Phillips head screws for coin pocket holder assembly.
26. Cut black felt to size to cover unsightly bundle of wires.
27. Cut 4 cm. slit in the top of the Visor Organizer at the leading edge for the visor mount and a 1cm slit on the window side for the cord. Cut a "window" for the front LIDAR detector (microwaves will travel through the material, LIDAR won't. I also glued black nylon netting over the "window".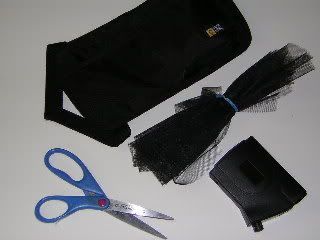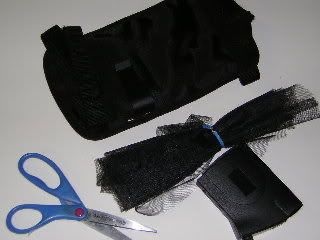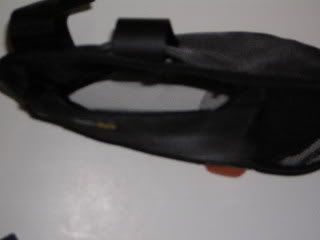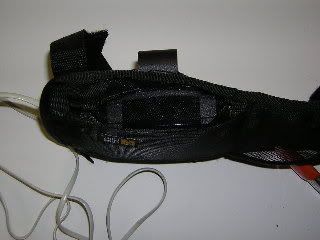 28. Mount visor clip on visor.
29. Mount visor organizer on visor.
30. Insert cord thru hole.
31. Slide V-1 into visor bracket.
32. Plug telephone cable into V-1.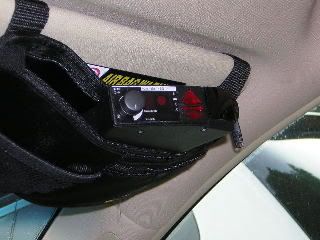 Next, as they say in the Haynes manuals "Reassembly is (Simply!) the reverse of disassembly"!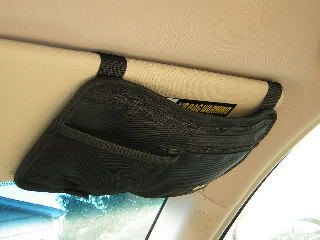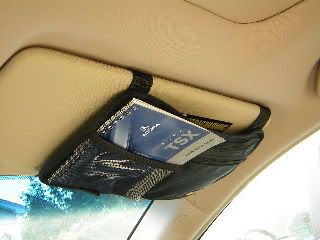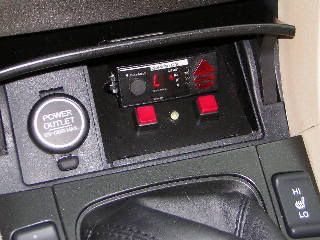 Valentine-1 remote display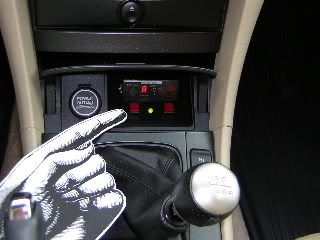 Power switch (for Valentine-1)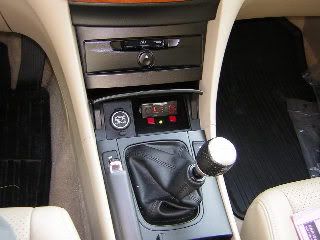 Now you see it....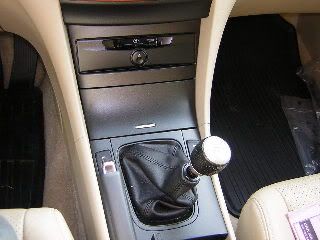 ...now you don't!