Discussion Starter
·
#1
·
Hey Everybody,
Just trying to catch up on some write ups and thought that this would be appropriateish for TSX Club. Not a ton of pics this time but I really do love this color.
Anyway I was contacted by the owner who had recently purchased this Kinetic Blue Pearl TL type S saying that he had just bought and installed the A Spec body kit and that he now wanted to get the paint etc in the best shape possible. I advised him on a 1 stage polish due to circumstances and we finally figured out a date.
Which brings us here...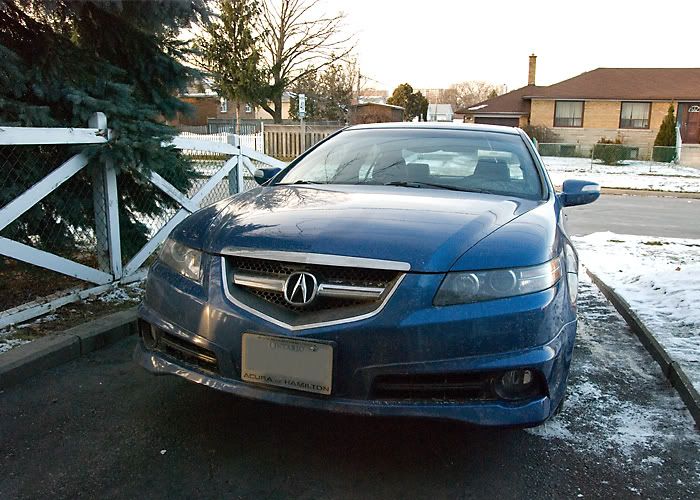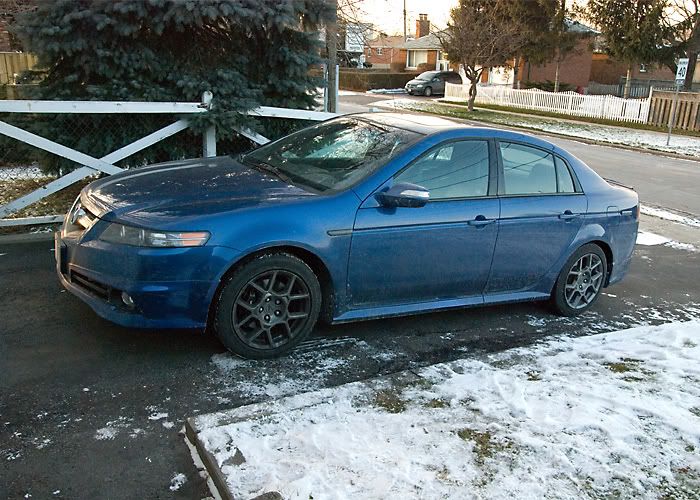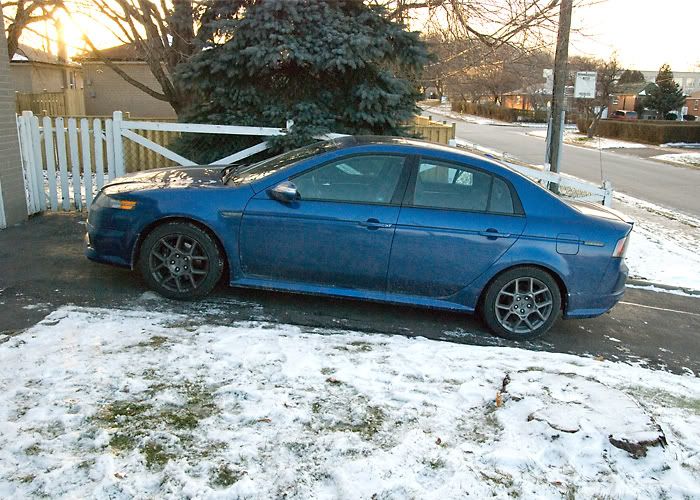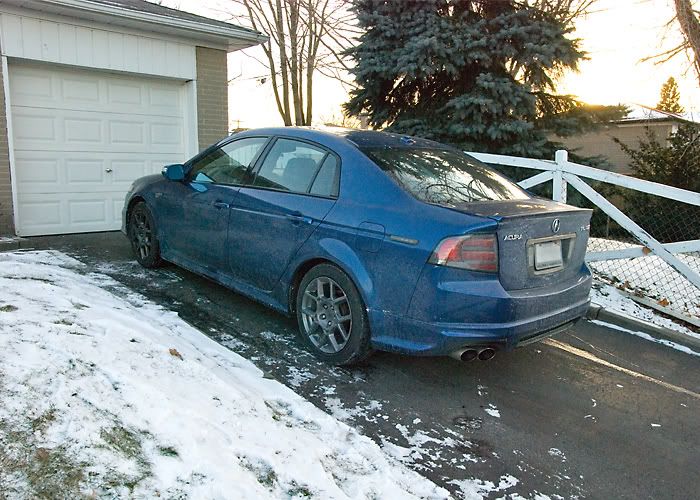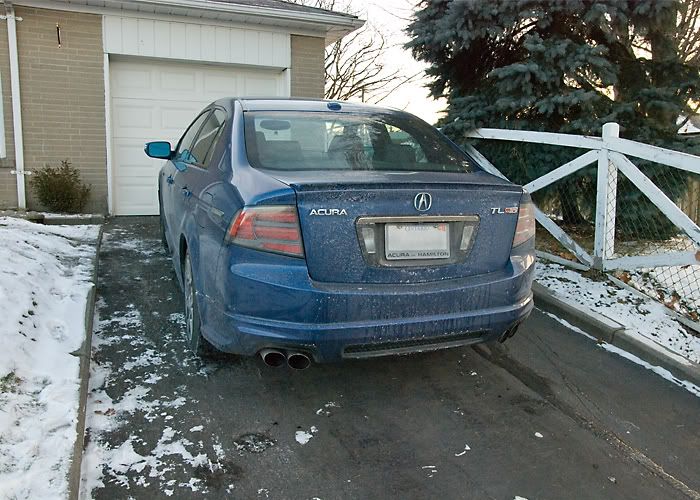 It was delivered close to dawn and I didn't want to wait until the morning to get started so I began prepping the car in the dark.
Starting with the engine as usual.I sprayed on some Blitz APC.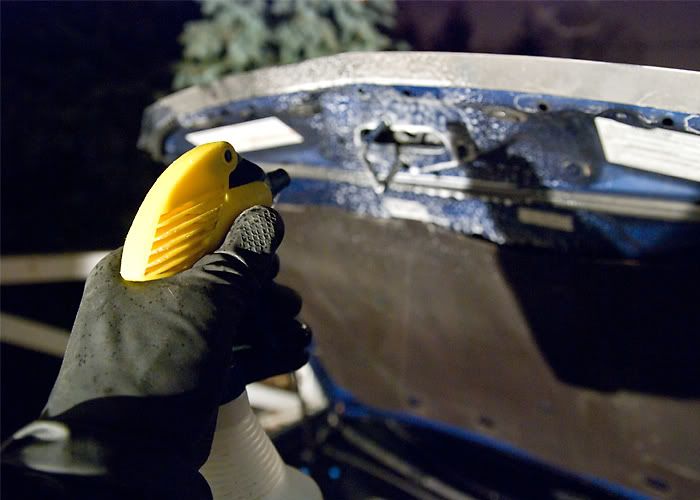 Agitated some areas with build up.
Then blew dry, dressed, and started the car to let the engine warm up and evaporate any water still sitting.
Moving on to the rims I applied Autoglym Custom Wheel Cleaner and started on the inner barrel with my EZ Brush.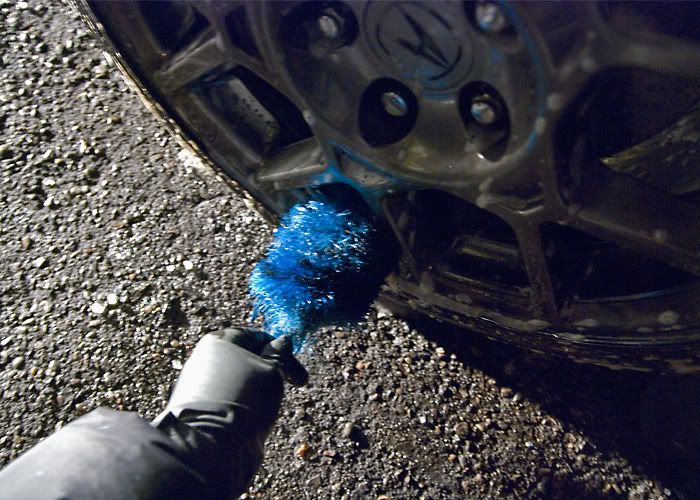 Used my Race Glaze Brush to clean the lugnuts and calipers.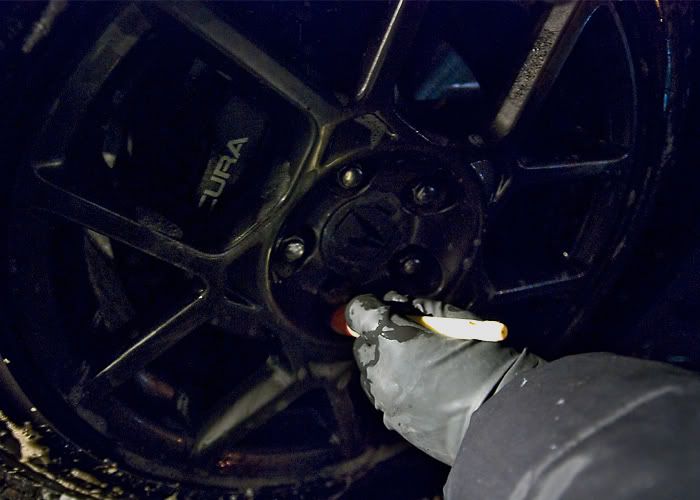 And a microfibre mitt to clean the rim face.
With all of that out of the way I could finally start washing the car.
2 bucket method with a natural sea sponge was used to clean the panels. Rinsing the dirt off my sponge after every panel or half a panel in the water only bucket.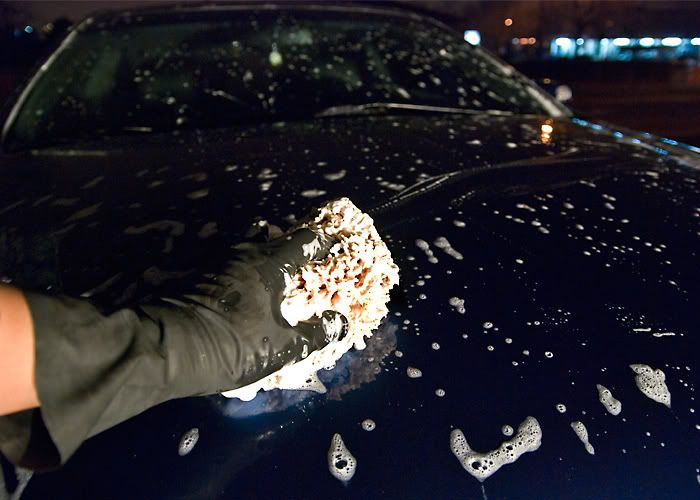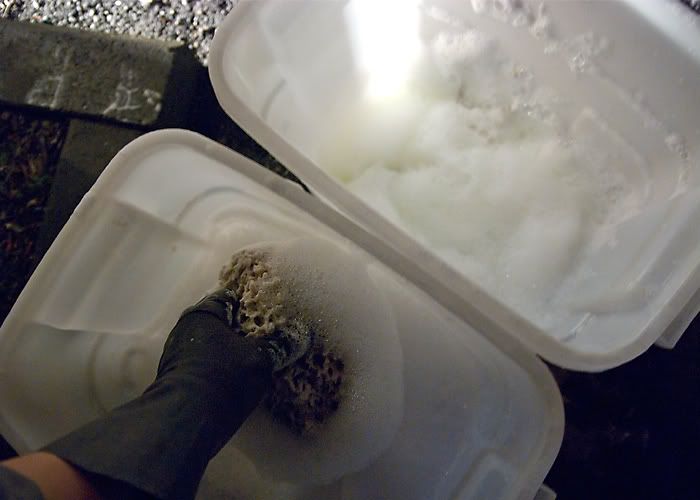 Rinsed off the car.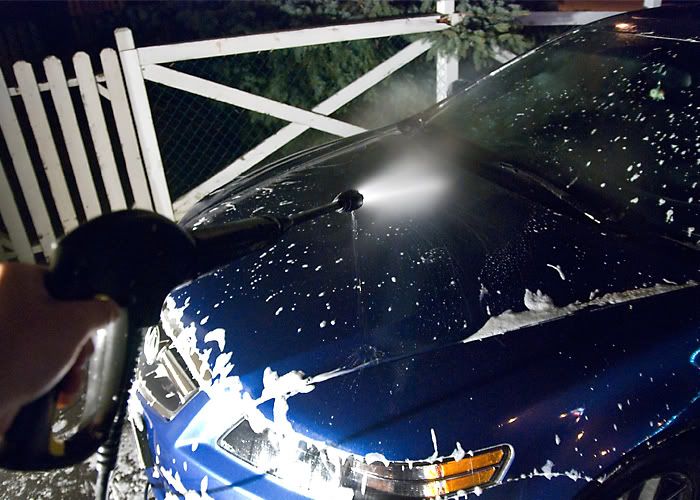 Then brought it in the garage to dry with my new microfibre towel that I am finding to be much more better then my previous waffle weave towels.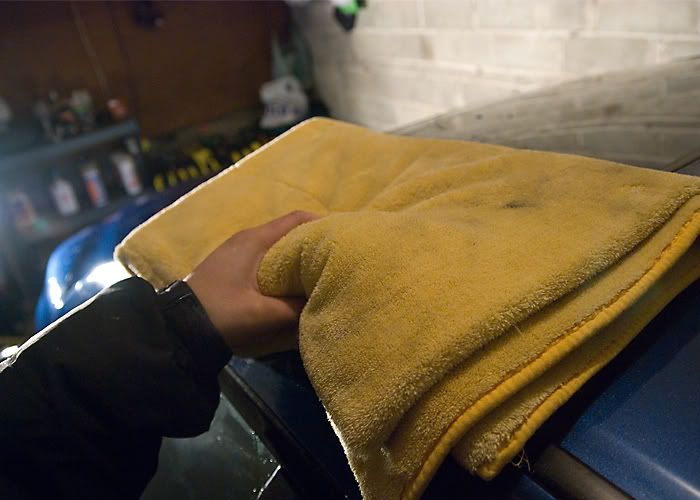 Clayed the paint before polishing and was picking up a little bit of contaminants but nothing to crazy.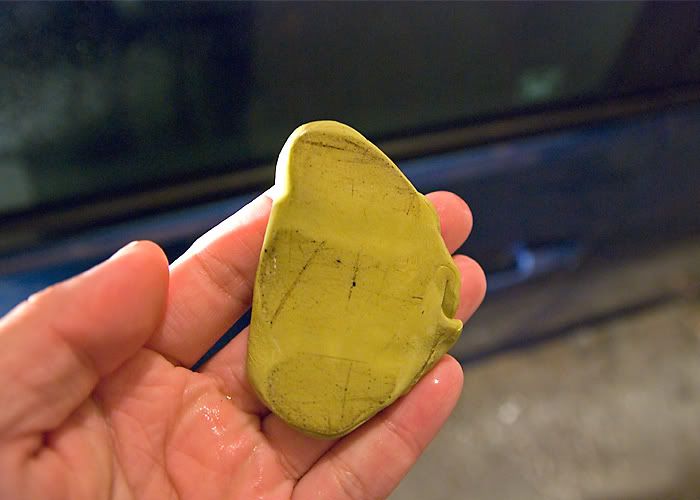 I masked off the car, then measured the paint which for some reason I can't explain did not take pictures of.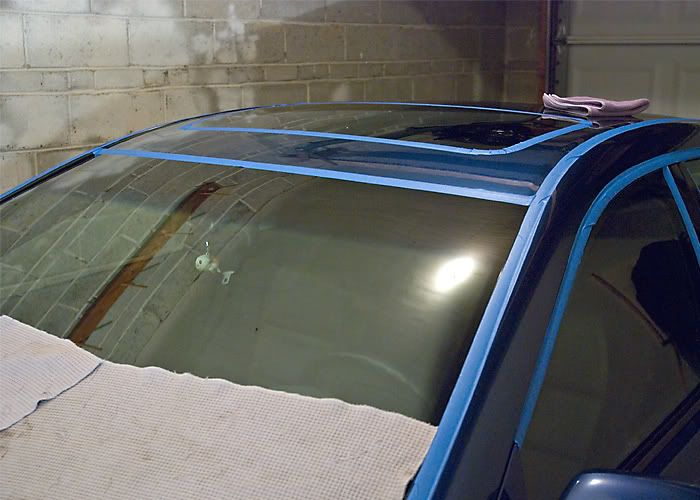 Finally began polishing and the combination used was the PC with a green Lake Country pad and M205.
Here are the befores and afters.
Before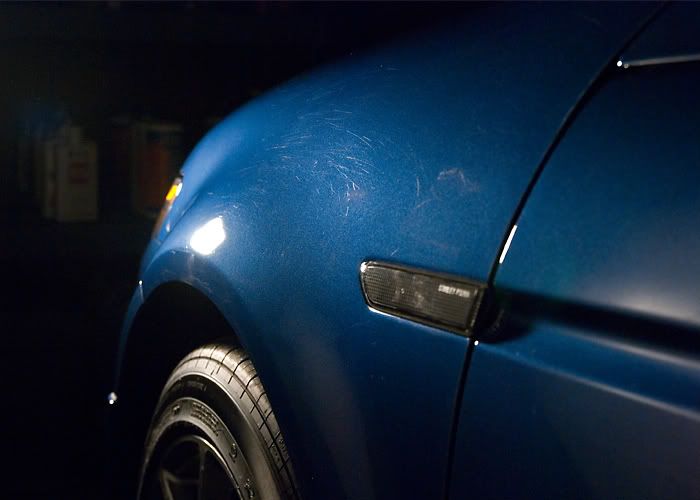 After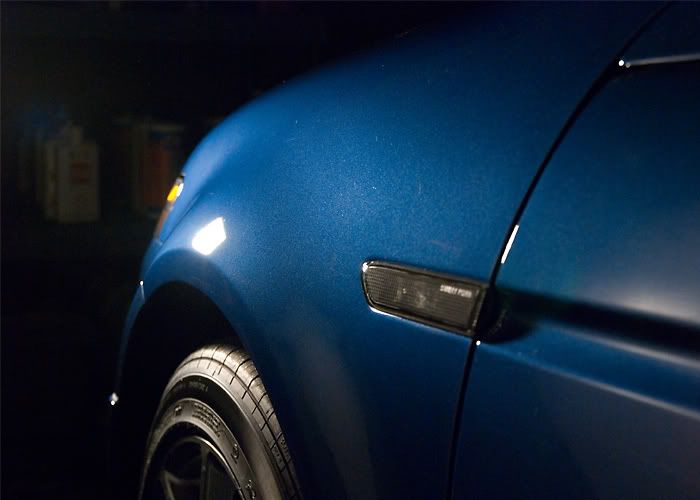 Before
After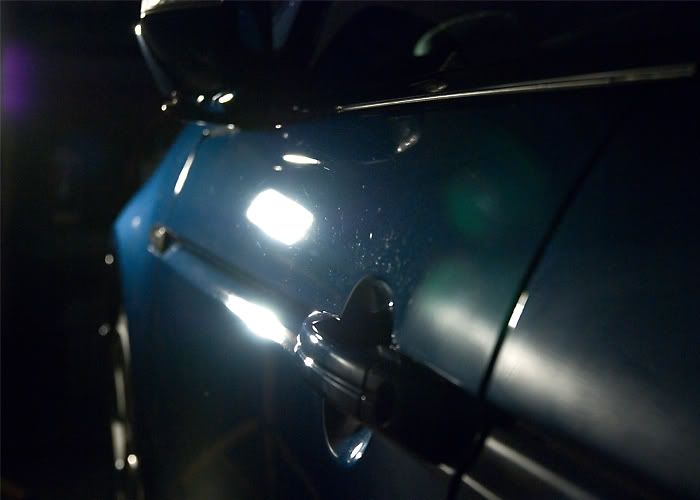 Before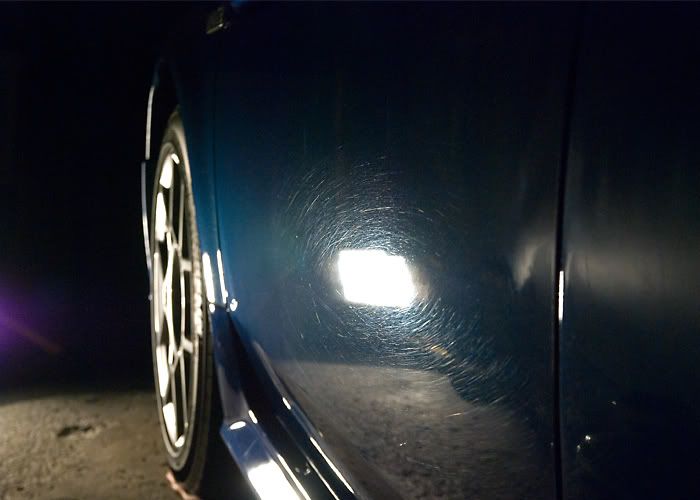 After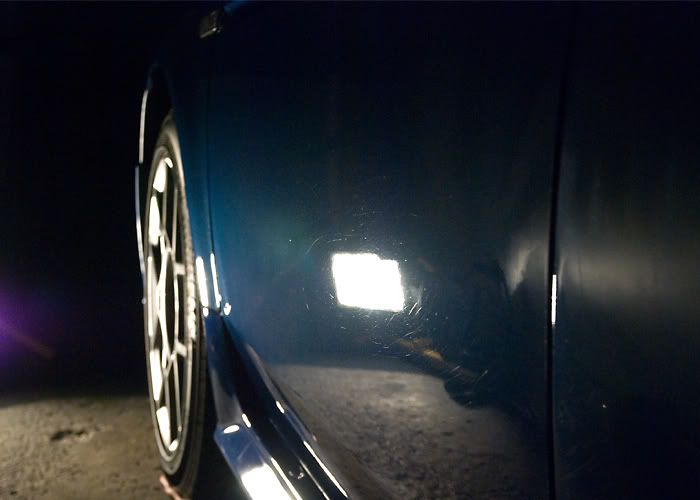 Before
After